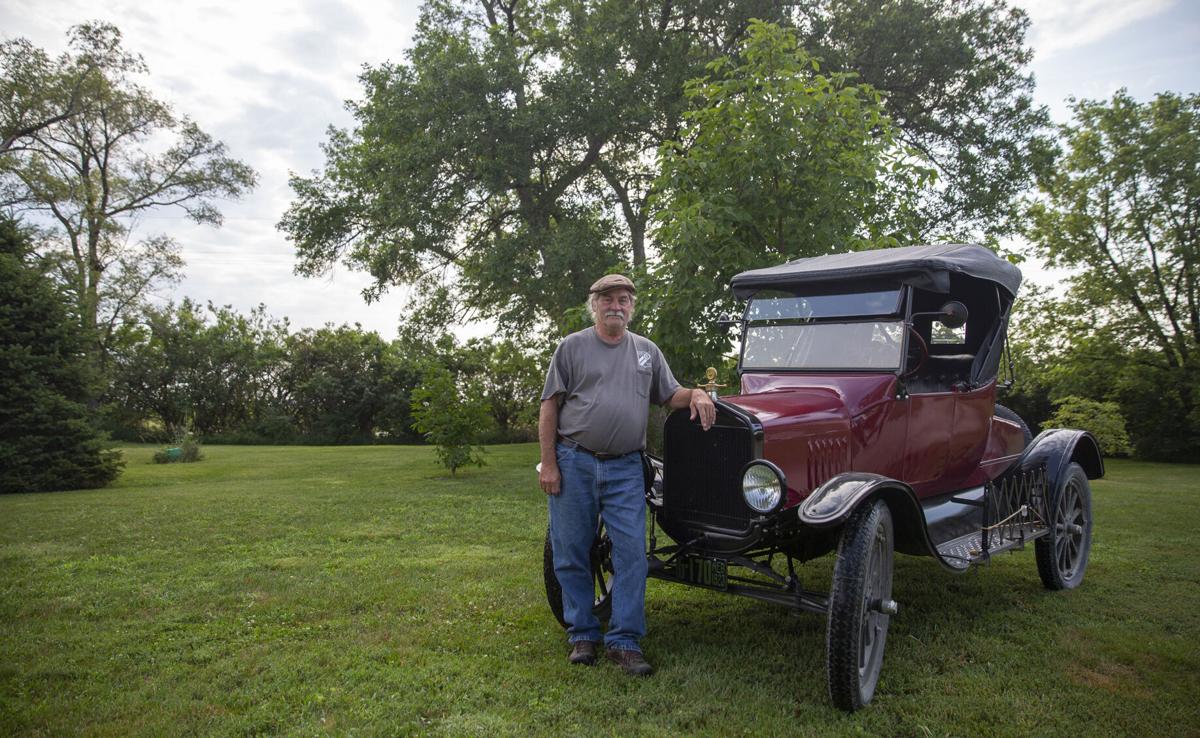 CERESCO – Most people don't put more than 100 miles on their 1923 Model T roadster in one year, Leaford "Lee" Burnett said.
Since he finished refurbishing it in June 2020, he's added almost 4,000 miles. 
"I built it to drive," Burnett, 68, said. 
This past May, Burnett went on what he calls his "Model T Ride Across Nebraska," or TRAN, and logged 1,073 miles onto the 98-year-old car driving from his home in rural Ceresco to the Wyoming border and back through the Sandhills landing in Ceresco on May 17. It took Burnett five days, 36 hours of driving and 61 gallons of gas to complete the trip according to his wife Lynn DeShon's recorded history.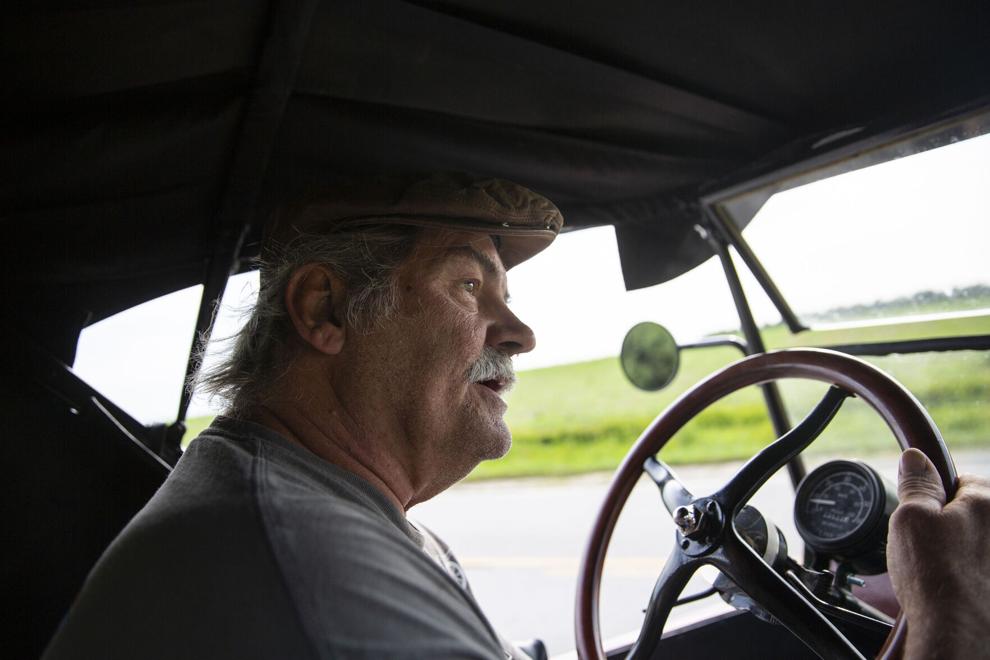 Burnett purchased the car for about $4,500 in Fremont. Burnett said while the car isn't rare, he liked how different the body shape was and how the roadster had a door that didn't open. 
"There's nothing rare about it, but I mean, it's different," Burnett, of Ceresco, said. 
After purchasing it, Burnett began refurbishing the Ford in 2019 and finished just in time for his father Wallace "Wally" Burnett's 94th birthday on June 26, 2020. Burnett and his father shared a love for antique cars which was why Burnett was trying to surprise his father. 
Throughout the lengthy process of refurbishing the roadster, Burnett's father would check in on his progress since they live on the same 80-acre property in rural Ceresco. 
"The Model T restoration was probably one of the easier ones," Burnett said. "Mostly because Model T parts are available. You can buy just about every part brand new."
Burnett started with completely tearing down the car and sandblasting the automobile to prepare for paint. He sanded down the wooden spokes on the new tires and gave them a fresh coat of paint.  
He also sent the engine and transmission to be rebuilt by a Model T enthusiast who has the skill set to re-babbitt the bearings. Instead of using an insert bearing like modern day cars, the molten metal was poured into the bearing surfaces. 
"It's something that I didn't want to tackle on my own," Burnett said.
Burnett managed to complete the process a few months before his father's birthday and had to hide it from the almost-94-year-old. Finally the day came and Burnett was able to share this with his father, who recently passed on March 29, 2021. 
"It was a joy," Burnett said. "He was grinning from ear to ear."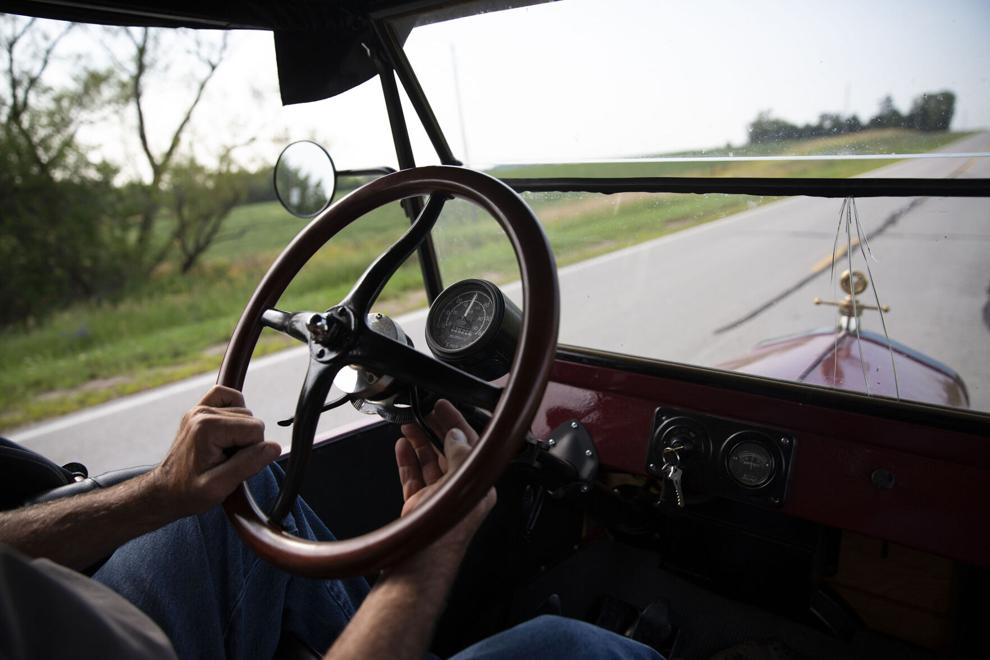 Along with this memory with his father, Burnett also gained the memory of the trek he made in May. 
The trip started with Burnett leaving from Ceresco on Highway 77 on May 13 after grabbing a cup of coffee at the Ceresco Quick Shop. He took the highway all the way to Sioux City and then headed west on Highway 12/20. Burnett camped under the stars in Niobrara State Park. 
Burnett then traveled to Cottonwood Lake in Merriman. While he described the trip as "uneventful," Burnett did get stuck here when the asphalt road changed to deep sand as he was searching for a campsite. He found aid from a father and young child fishing in the area to pull him out.
After spending the night camping in Merriman, Burnett made his way to the Wyoming border at Van Tassel on May 15. Returning to Nebraska the same day, Burnett spent the night in Crawford. 
On May 16, Burnett made his way through the Sandhills from Crawford to Broken Bow where he spent the night at a Pump and Pantry. Burnett completed his journey the next day driving from Broken Bow to Ceresco.
Some challenges he encountered along the journey included rain and impatient drivers. He tried to stay on roads and highways that weren't heavily populated.
"You don't have any people bother you until (they're) getting impatient," Burnett said.
Prior to the trip, Burnett said he made sure to take the car out on practice runs to get it prepped for the major trek. He made visits to surrounding towns like Decatur, Seward and Fairbury. 
Along with the memory with his father and the TRAN trip, Burnett said he hopes to do another driving tour for the car's 100th anniversary in 2023.