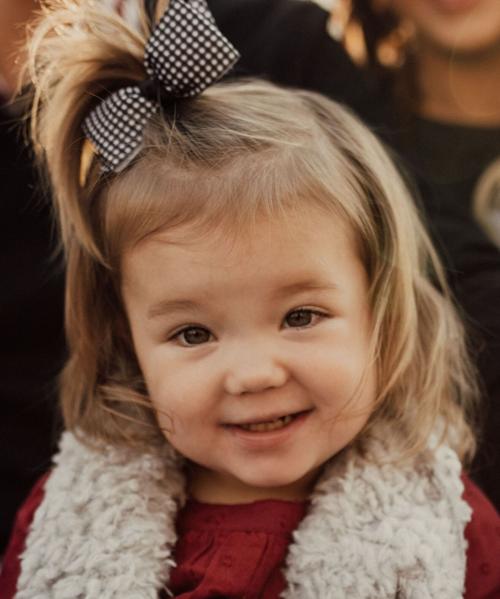 CERESCO – Sydney Jo Kenning, 4, of Ceresco, died on July 20, 2021.
Sydney was born March 23, 2017 to Samantha and Adison Kenning in Lincoln.
Throughout her journey, Sydney Jo was known by many as "Syd the Kid." She was the pillar of her family with her undeniable strength, loving snuggles and contagious laugh. She had the opportunity to travel the country and beyond to a multitude of places including Mexico, Minneapolis, D.C., Philly, Phoenix, the Grand Canyon, and Disney World. Syd adored her sister and brother as they would do nearly anything to create an abundance of belly laughs. The water was her oasis and her charismatic smile will forever be remembered.
Survived by her parents, Samantha and Adison; sister, Kenley; brother, Cainan; grandparents, Alan (Deb) Kenning, David (Dawn) White, Terrie White-Perkins; great-grandparents, Ramona Kenning, Joe (Beverly) Hergott, Alice Taylor, Phyllis Coup; 13 aunts and uncles and 12 cousins.
Mass of Christian Burial will be 10 a.m. Monday, July 26, at the St. Wenceslaus Catholic Church, 214 E. Second Street, Wahoo. Interment will follow in the St. Mary/Patrick Cemetery, rural Davey. Fr. Chris Goodwin and Fr. Cyrus Rowan will be co-celebrants.
Visitation will begin at 5 p.m. on Sunday at the church. A rosary will be said at 7 p.m.
Memorials are suggested to INADcure Foundation or St. Mary's Catholic Church, Davey.
Funeral arrangements entrusted to Butherus, Maser and Love Funeral, Lincoln. Online condolences may be left at www.bmlfh.com.