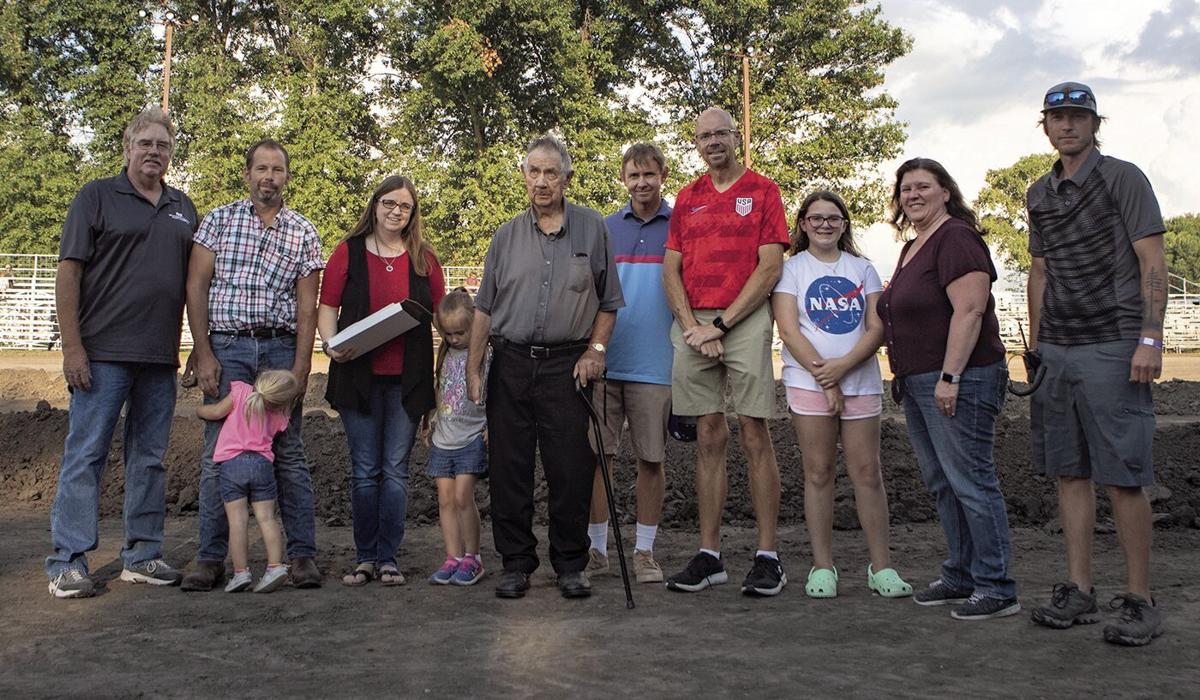 PRAGUE – When Louis Vanek Sr. purchased a combine to replace his thrashing machine in the late 1940s, many of his neighbors outside of Prague thought he was crazy. 
Little did those neighbors know, they would all be purchasing combines soon and Louis Sr. was already headed into the future of farming.
Flash forward to now, the Vanek family farm was honored Aug. 1 with the Pioneer Family Farm award by the Aksarben Foundation on Aug. 1 during the Saunders County Truck and Tractor Pull.
The farm was purchased in September 1877 by Joseph Vanek, Jeremy Vanek's great great great grandfather, Jeremy said. The 143-year-old farm is now owned by the fifth generation of Vaneks, Louis Jr. Vanek. While Louis Jr. no longer lives in the area, the farm will eventually be passed down to Jeremy and his siblings Jeff Vanek and Kari Kracl, the sixth Vanek generation to own the farm. 
Unlike many others his age, 77-year-old Louis Jr. doesn't remember his father, Louis Sr., ever using horses or a thrashing machine, just the combine. 
One thing Louis Jr. does remember is when his home got indoor plumbing. He said that instead of using a normal septic tank, his father utilized a car. 
"It was an old car that he didn't use anymore," Louis Jr. said. "He dug a hole and buried it."
Currently, the original land is being rented by a cousin, Gregg Fujan. The farm has always raised soybeans and corn and has had a history of owning some livestock, Jeremy said. 
"It means a lot that for as long as we've been able to keep it in the family," Jeremy said. "Not all that many farms nowadays are kept in the family and passed along."
Be the first to know
Get local news delivered to your inbox!