Whatever 2021 may bring, it will definitely be filled with new books. Here's a roundup of 20 of the year's most eagerly awaited new titles, ranging from famous names to prestige-award winners to highly anticipated first-timers.
There's surely something here for everyone. May it be a year of happy reading for us all.
2021 books
'A Swim in the Pond in the Rain' by George Saunders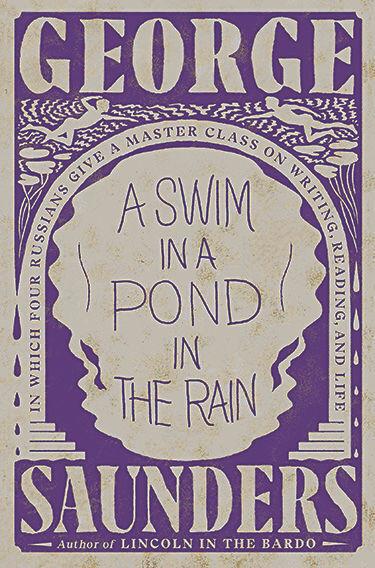 The seven essays in this book, subtitled "In Which Four Russians Give a Master Class on Writing, Reading and Life," are derived from the Russian literature class that George Saunders has taught for decades at Syracuse University, examining how fiction works and why it matters. Penguin Random House, Jan. 12
'Concrete Rose' by Angie Thomas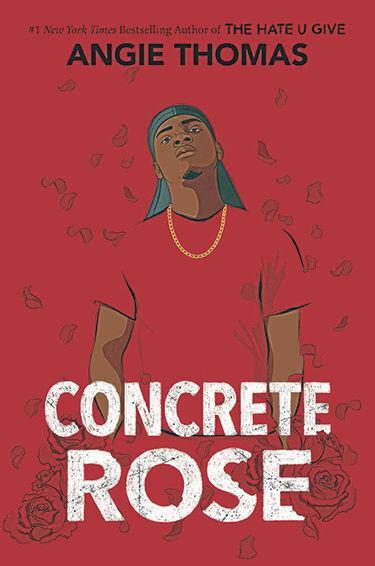 A prequel to Angie Thomas' mega-bestselling YA novel "The Hate U Give," this book revisits Garden Heights 17 years before the events of the first book, focusing on the life of teenager Maverick Carter. HarperCollins, Jan. 12
'Just As I Am' by Cicely Tyson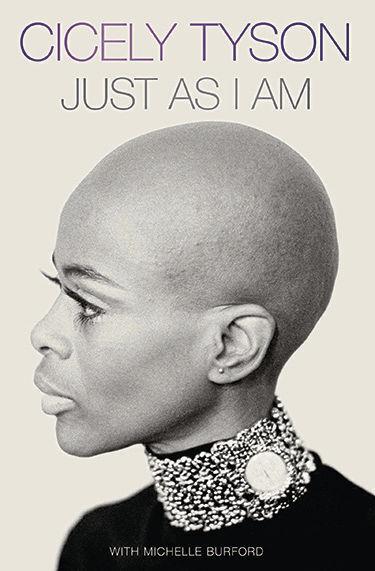 Now 96, with a remarkable stage and screen career dating back to the 1950s (following success as a model), the Presidential Medal of Freedom winner is telling her life story, describing the book as "my truth. It is me, plain and unvarnished, with the glitter and garland set aside." HarperCollins, Jan. 26
'Let Me Tell You What I Mean' by Joan Didion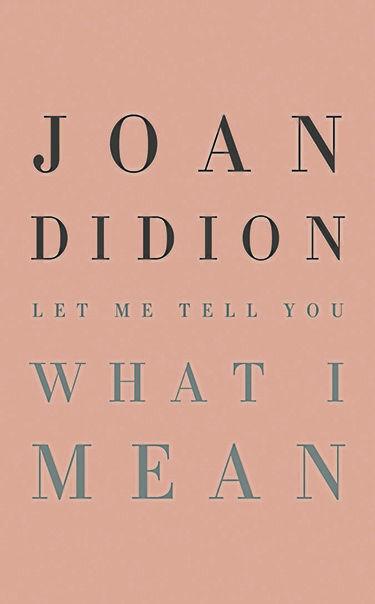 This essay collection unites 12 Didion pieces, published from 1968 to 2000, on a variety of topics: journalism, California robber barons, not getting into Stanford, Martha Stewart. Penguin Random House, Jan. 26
'Four Hundred Souls: A Community History of African America, 1619-2019'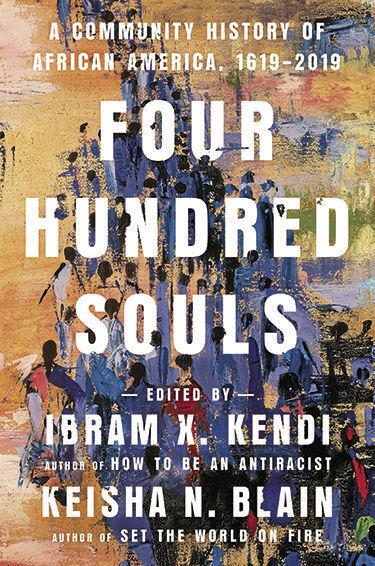 Ninety writers each take on a five-year period of Black history in this unique volume, edited by Ibram X. Kendi and Keisha N. Blain, authors of, respectively, "How to Be an Antiracist" and "Set the World on Fire." Penguin Random House, Feb. 2
'The Survivors' by Jane Harper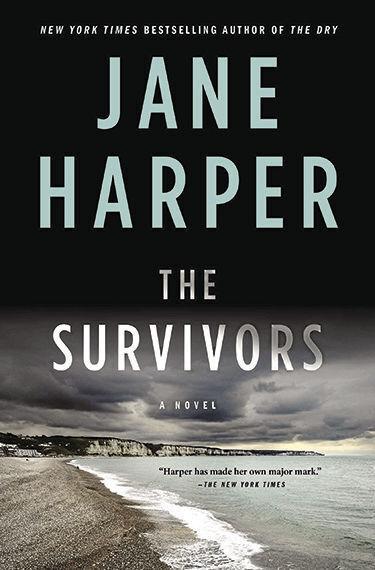 Jane Harper sets tense, moody mysteries in remote Australian locations ("The Dry," "Force of Nature").
This one takes place in a small coastal town where a body washes up on the beach. Flatiron Books, Feb. 2
'Forgone' by Russell Banks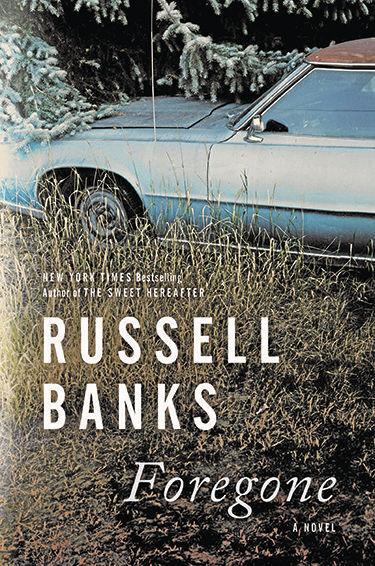 Russell Banks, the bestselling author of "The Sweet Hereafter" and "Affliction," returns with his first novel in 10 years. It's the story of a dying documentary filmmaker and draft evader who agrees to one final interview. Ecco, March 2
'Klara and the Sun' by Kazuo Ishiguro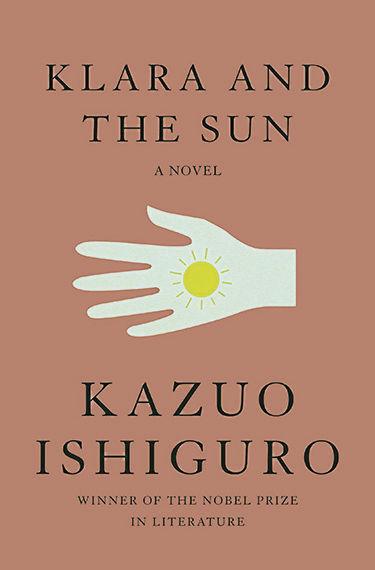 This one's been eagerly awaited: It's Ishiguro's first book since being awarded the Nobel Prize for Literature in 2017.
The author of "The Remains of the Day" and "Never Let Me Go" dips into science fiction here, with his main character being an Artificial Friend in a futuristic shop window. Penguin Random House, March 2
'Later' by Stephen King
Stephen King's latest sure-to-be-a-bestseller thriller has at its center a young boy with unnatural abilities who becomes involved in a police search for a killer. Penguin Random House, March 2
'The Committed' by Viet Thanh Nguyen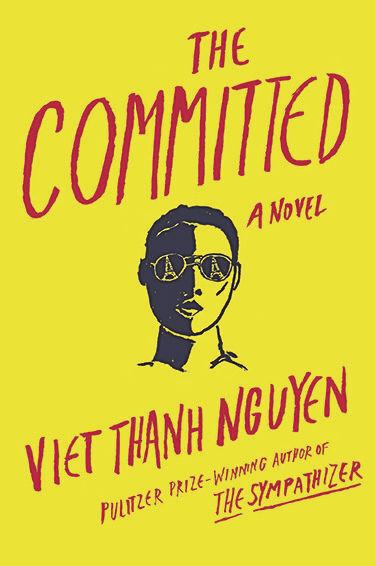 A sequel to Nguyen's Pulitzer Prize-winning novel "The Sympathizer," this new book follows the main character — an unnamed, conflicted spy — as he arrives in 1980s Paris with his brother. Grove, March 2
'My Broken Language' by Quiara Alegría Hudes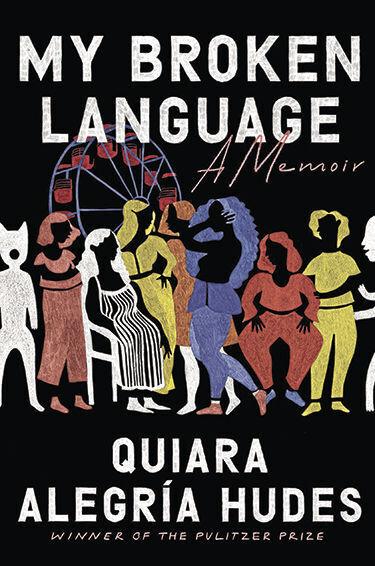 Hudes, a Pulitzer Prize-winning playwright, tells her own coming-of-age tale in this memoir about growing up in a West Philly barrio. Penguin Random House, April 6
'The Souvenir Museum' by Elizabeth McCracken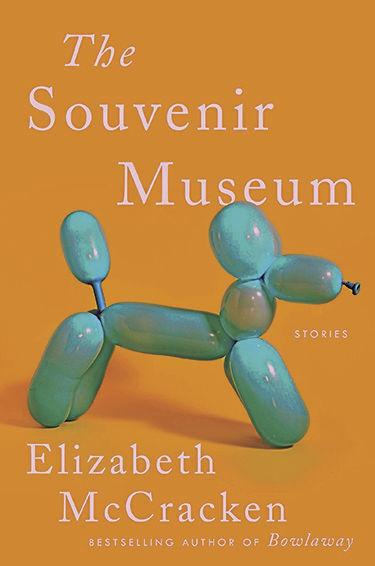 Author of the enchantingly witty novel "Bowlaway," Elizabeth McCracken here presents her latest collection of short stories, with settings ranging from a Scottish island to a Texas water park. HarperCollins, April 13
'Whereabouts' by Jhumpa Lahiri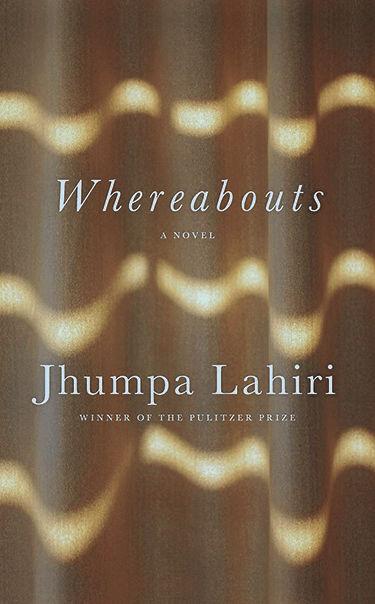 Jhumpa Lahiri's first novel in nearly a decade is also her first written in Italian and translated into English. She is the Pulitzer Prize-winning author of "Interpreter of Maladies" and "The Namesake," among other works. Penguin Random House, April 27
'Second Place' by Rachel Cusk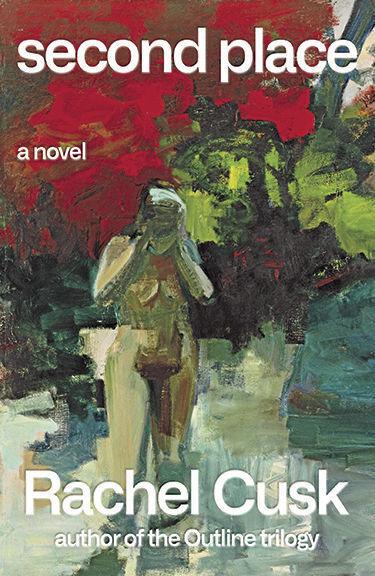 The acclaimed British author of the "Outline" trilogy sets her latest novel in a remote coastal region, where a woman has invited a famed artist to visit her. Farrar, Straus & Giroux, May 4
'Project Hail Mary' by Andy Weir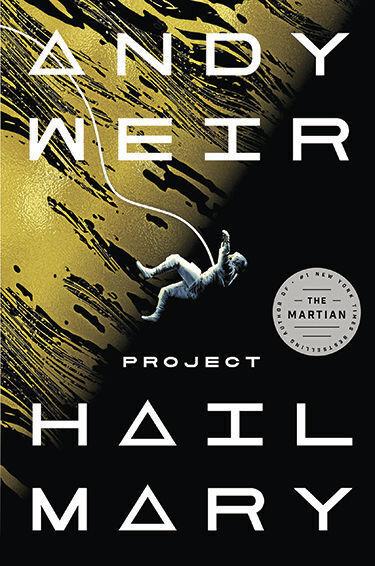 Andy Weir hit the bestseller jackpot with "The Martian"; his new novel is another interstellar adventure, with an astronaut who's the sole survivor of a last-chance mission. Penguin Random House, May 4
'While Justice Sleeps' by Stacey Abrams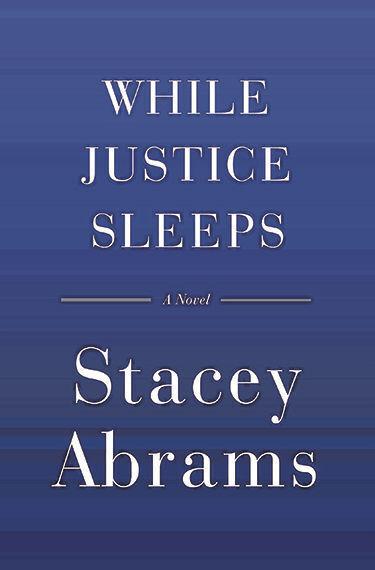 The Georgia politician, voting rights activist and bestselling author makes her debut as a writer of political thrillers; this one takes place within the U.S. Supreme Court. Penguin Random House, May 11
'Somebody's Daughter: A Memoir' by Ashley C. Ford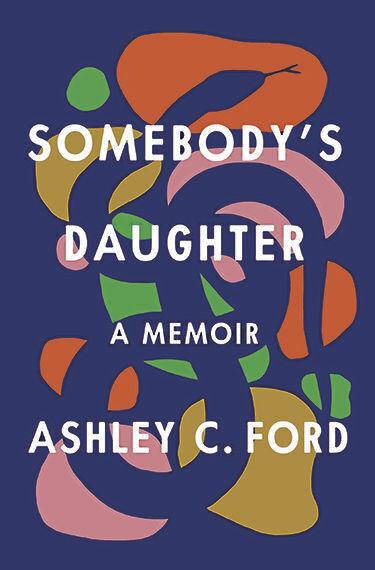 Ashley C. Ford, a journalist and host of the "Chronicles of Now" podcast, makes her much-buzzed book debut with an intensely personal story: her relationship with her incarcerated father. Flatiron Books, June 1
'The Nature of Middle-earth' by J.R.R. Tolkien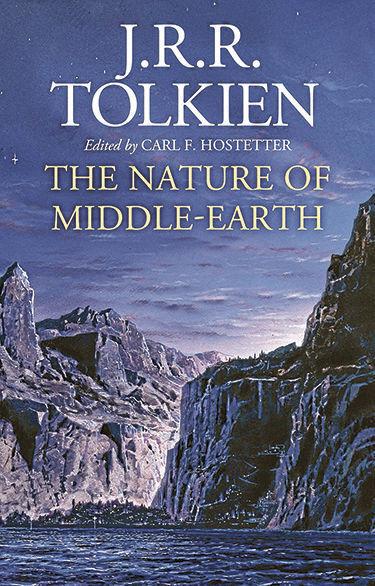 Tolkien wrote extensively about his imaginary land of Middle-earth. Many of those essays are published here for the first time. HarperCollins, June 24
'The Turnout' by Megan Abbott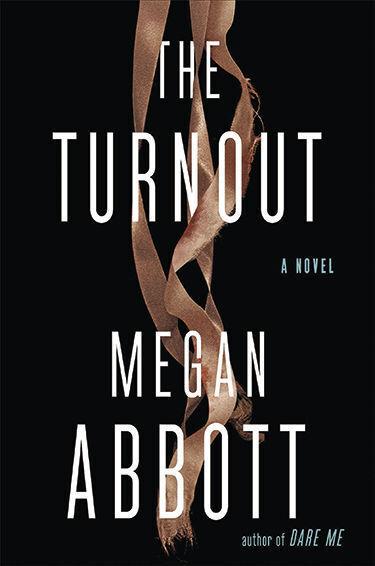 A psychological thriller set at a ballet school? Megan Abbott, author of numerous masterfully tense novels, often sets her books within intense circles of women, each looking over her shoulder. Penguin Random House, July 6
'Harlem Shuffle' by Colson Whitehead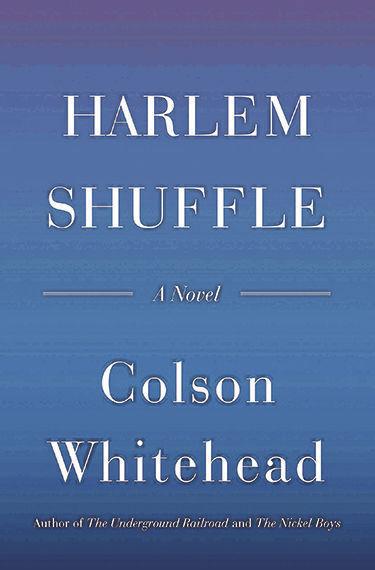 The latest offering from the Pulitzer Prize-winning author of "The Underground Railroad" is the playful tale of a heist, set at a Harlem hotel in the early 1960s. Penguin Random House, Sept. 14
15 nonfiction standouts for reading in the new year
Here are 15 nonfiction books worth considering, covering race, history, science and more.
15 nonfiction standouts
'Kindred: Neanderthal Life, Love, Death and Art' by Rebecca Wragg Sykes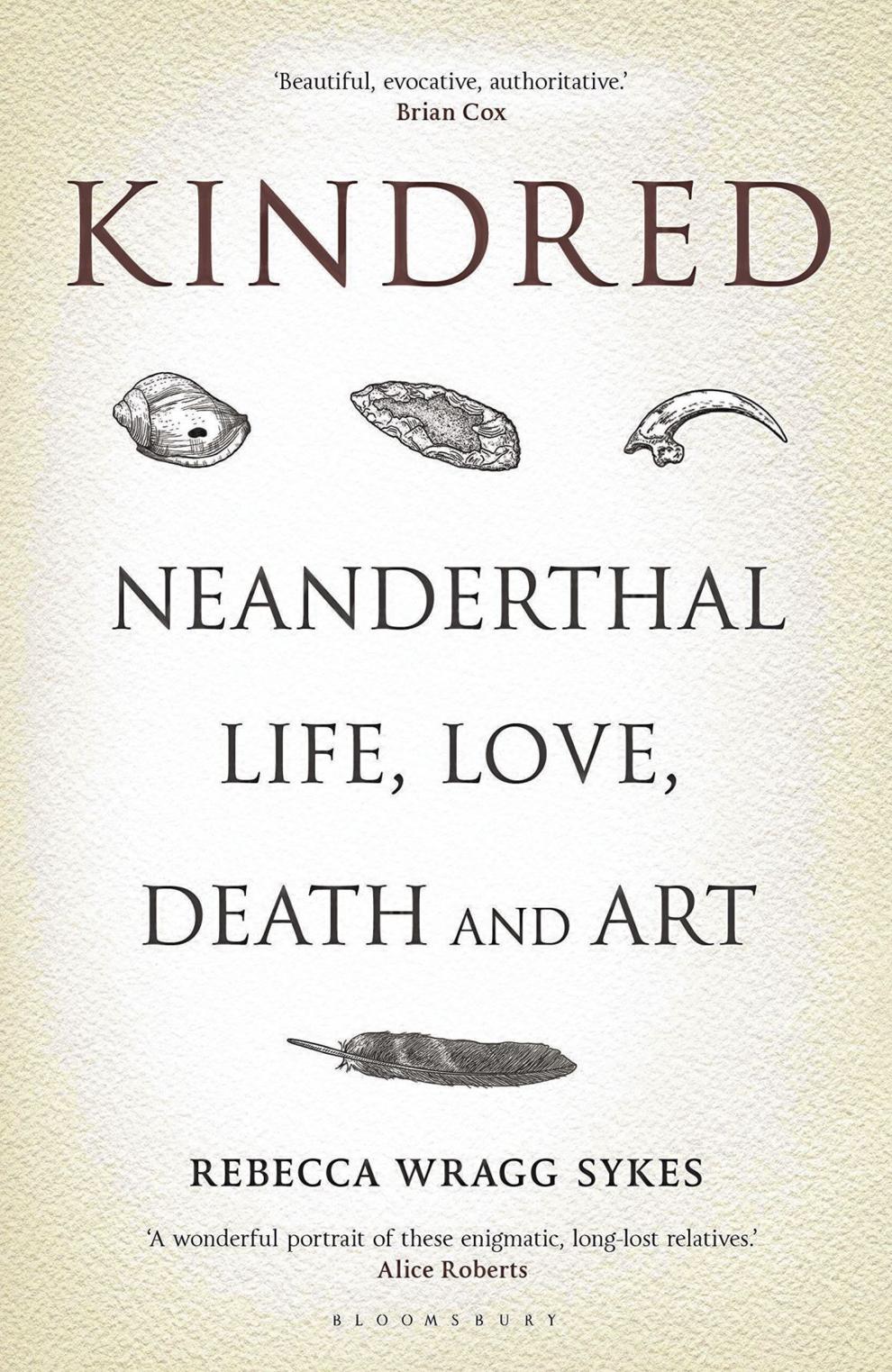 Rebecca Wragg Sykes argues that we've spent too much time studying the way Neanderthals interacted with Homo Sapiens and too little studying the way Neanderthals interacted with each other. So she tells us how they lived, treating them not as one of evolution's failures but as our close behavioral cousins.
"The fate of the Neanderthals has monopolised enormous amounts of attention," she writes, "yet it may be the least interesting thing about them."
'An Outsider's Guide to Humans: What Science Taught Me About What We Do and Who We Are'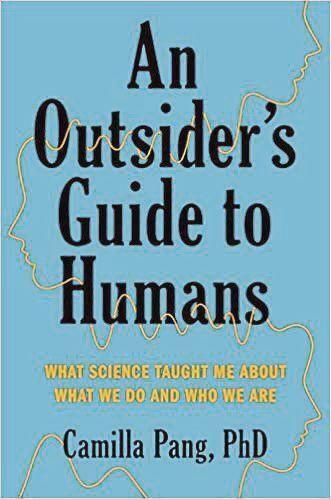 "I've often despaired at my ignorance toward my own species," writes Camilla Pang, who was diagnosed at age 8 with autism spectrum disorder. Whether or not you agree with Pang that humans are basically code, her sharp-eyed observations about behavior, emotion and relationships should help us understand ourselves a little better.
'Imperfect Union: How Jessie and John Frémont Mapped the West, Invented Celebrity, and Helped Cause the Civil War'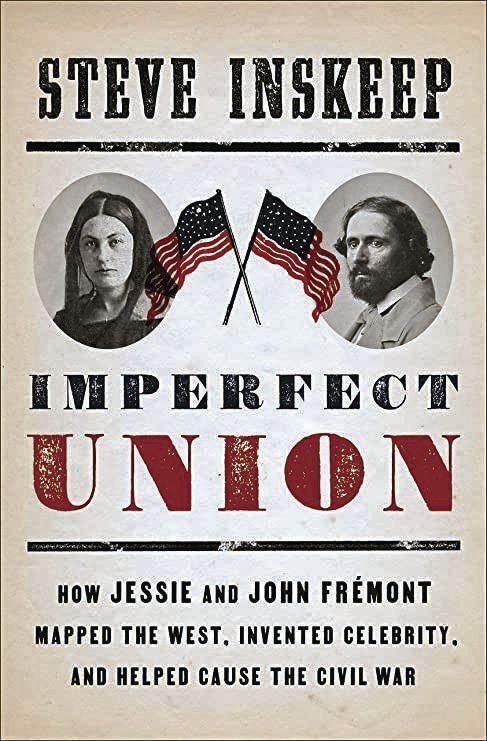 The fascinating story by Steve Inskeep tells of the nation's first abolitionist presidential candidate and the wife who was rarely beside him but relentlessly pushed his career.
Frémont the explorer named San Francisco Bay the Golden Gate; Frémont the general was a favorite of the Republican party even after Lincoln was president.
'If Then: How the Simulmatics Corporation Invented the Future' by Jill Lepore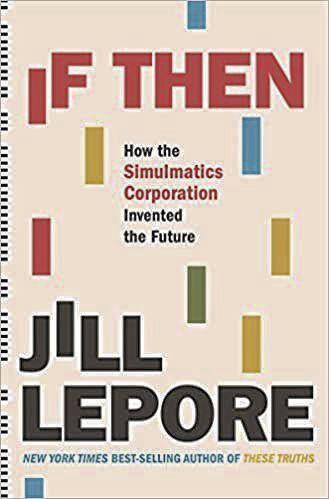 Simulmatics was an early effort in the 1960s to harness computer-drive analytics to predict the behavior of voters and consumers.
The company didn't do the work all that well, but it made a lot of influential friends and anticipated the world we inhabit.
'Free to Move: Foot Voting, Migration, and Political Freedom' by Ilya Somin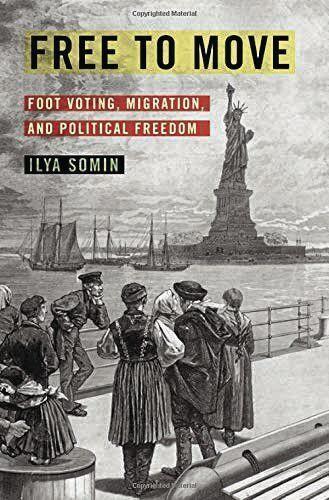 Suppose the right to exit is more important than the right to vote? Whether switching jobs, moving to different states or crossing international borders, Somin argues, the ability to change our lives by changing our surroundings is a vital and personal freedom too often taken for granted.
'Driving While Black: African American Travel and the Road to Civil Rights' by Gretchen Sorin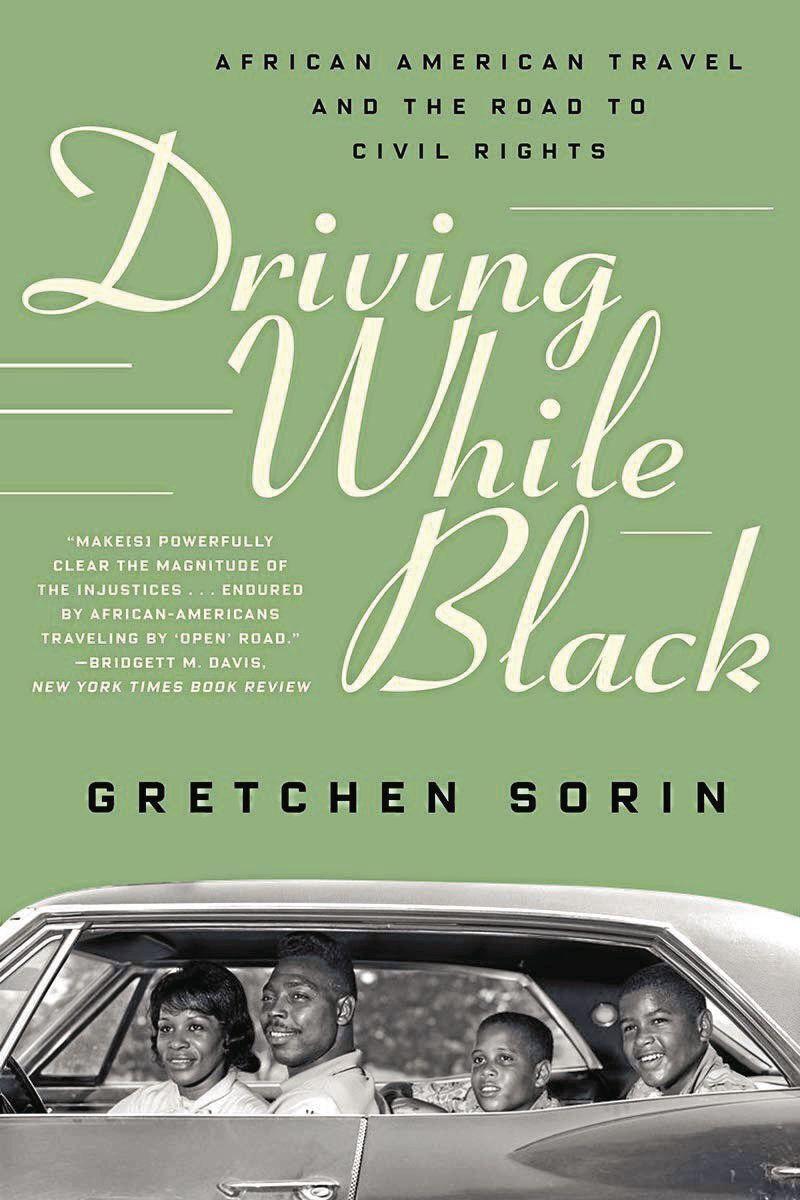 Gretchen Sorin weaves together gruesome tales of Black accident victims, the way Black affluence led corporations to try to profit from integration, and much more.
An overlooked tour de force.
'Unbelievers: An Emotional History of Doubt' by Alec Ryrie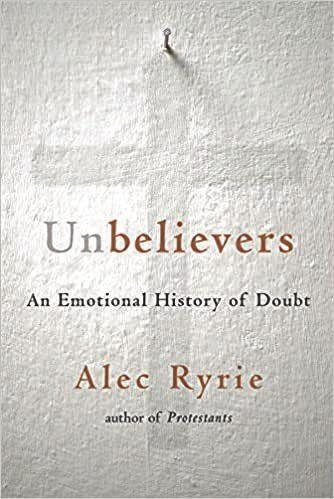 Perhaps, contrary to common assumption, the loss of belief over the past three centuries has been driven less by the advance of science than by the rise of a kind of emotionalism with which we're nowadays all too familiar: anxiety and anger as things go wrong.
'The Price of Peace: Money, Democracy, and the Life of John Maynard Keynes' by Zachary D. Carter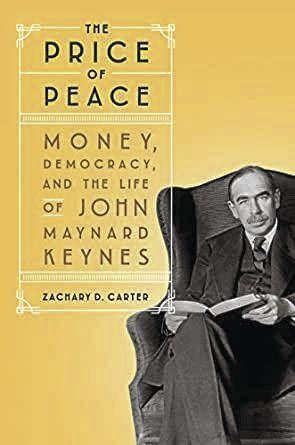 Author Zachary D. Carter has come under fire for downplaying his subject's attraction to the eugenics movement, but that aside, this biography not only of Keynes but of Keynsianism is consistently fascinating, and manages to deploy the jargon of the profession in ways that always illuminate rather than confuse.
Highly relevant to the moment.
'Steadfast Democrats: How Social Forces Shape Black Political Behavior'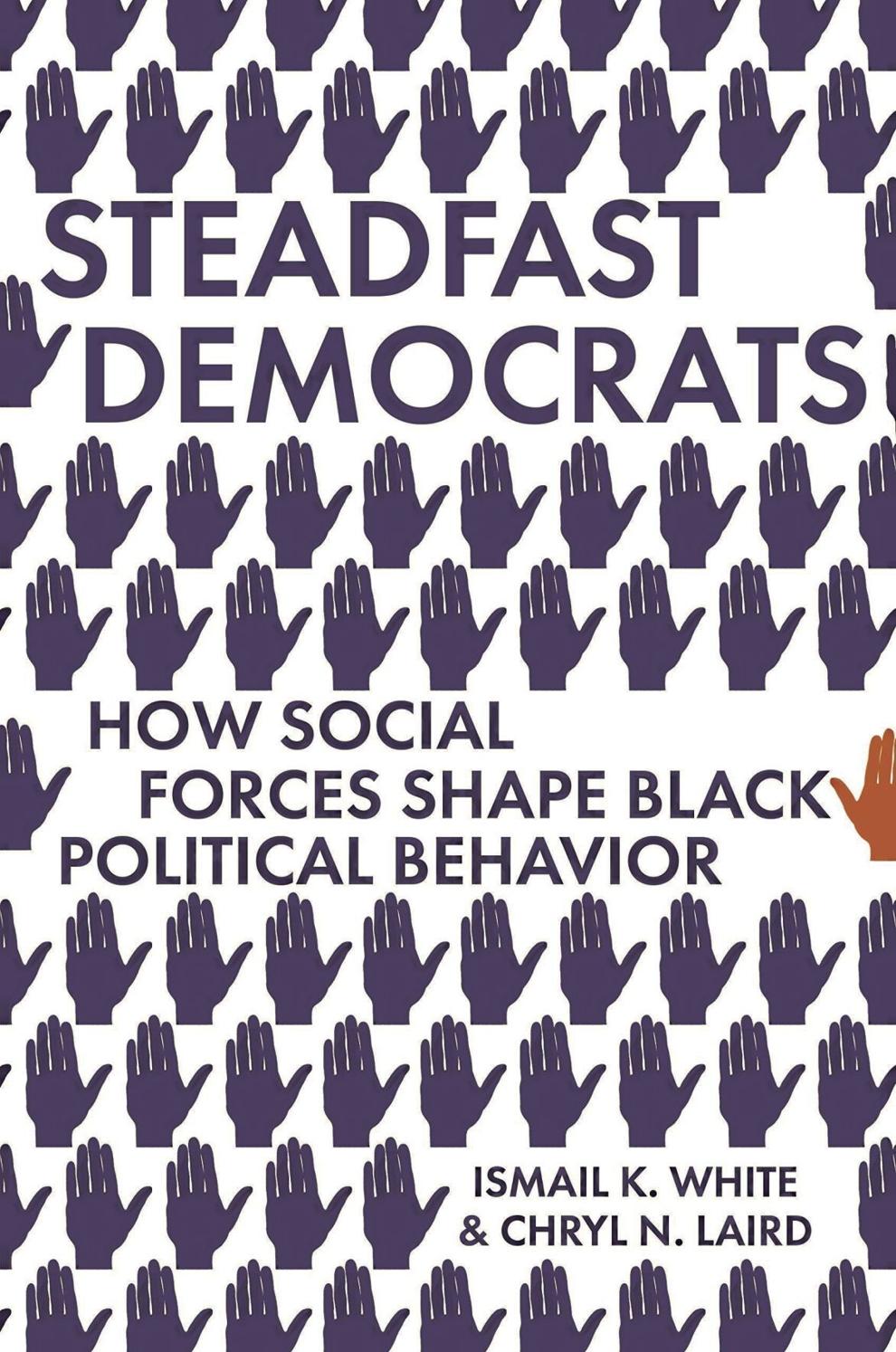 This provocative tome by Ismail K. White and Chryl N. Laird makes you rethink a broad set of prior assumptions.
'The Fabric of Civilization: How Textiles Made the World' by Virginia Postrel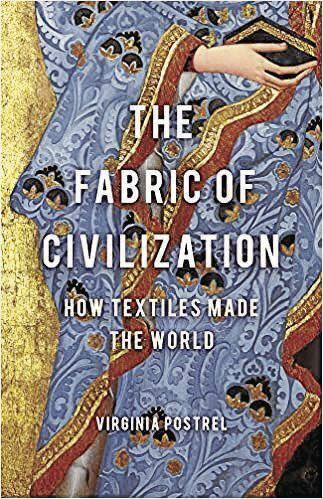 Bloomberg Opinion columnist Virginia Postrel offers a bold retelling of history through an emphasis on cloth — cloth as decoration, cloth as currency, cloth as ritual and much more.
One of the most extraordinary volumes in years.
'Breath: The New Science of a Lost Art' by James Nestor
Who knew that nearly all of us breathe wrong, to the detriment of our health? Or that the culprit might be "dysevolution" caused by the development of speech?
A bit overconfident in places, but a fascinating view of a function we take for granted.
'The Origins of You: How Childhood Shapes Later Life'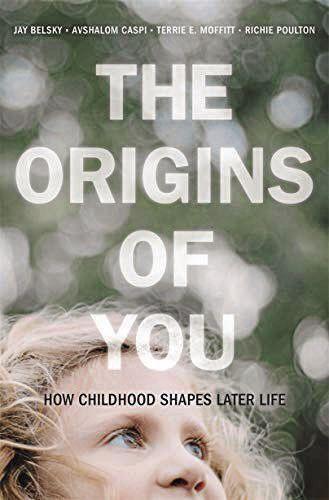 Maybe they're right, maybe they're wrong, but here's what to like about this controversial volume by Jay Belsky, Avshalom Caspi, Terrie E. Moffitt, and Richie Poulton: Reams of data and plenty of controlled experiments.
'The WEIRDest People in the World: How the West Became Psychologically Peculiar and Particularly Prosperous'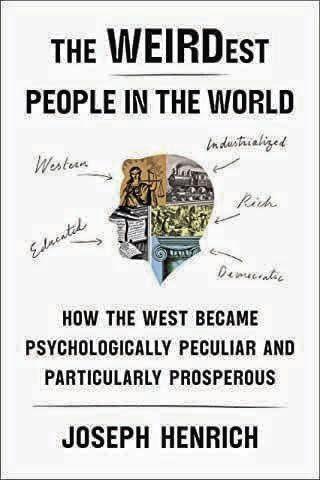 This book by Joseph Henrich is the rare case of a volume that deserves all its many accolades. The title says it all.
One can quibble over details (for example, some of what he says about the Western church), but overall, it's a remarkable tome that makes a powerful case.
'Silver, Sword and Stone: Three Crucibles in the Latin American Story' by Marie Arana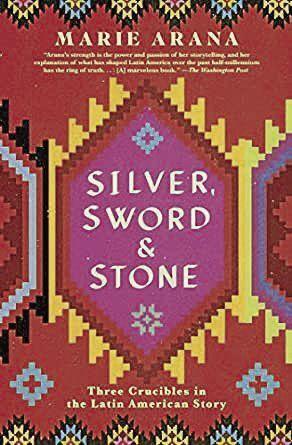 A fascinating retelling of the continent's history from a series of different perspectives.
Arana notes that most who write about Latin America assume a commonality based on culture and miss the continent's deep and abiding divisions based on skin color. A sad, grand, important volume.
'Why We Swim' by Bonnie Tsul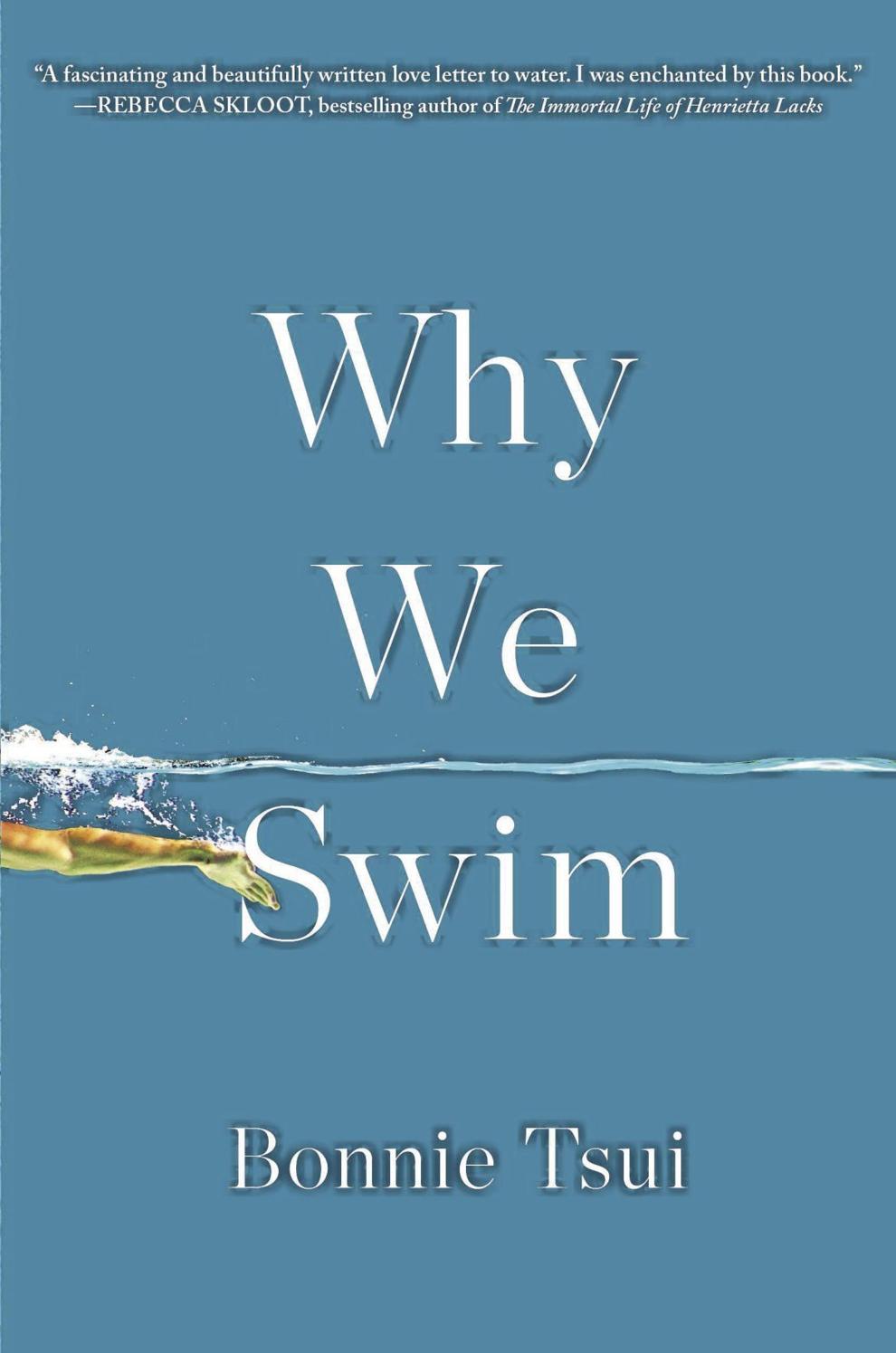 So many of us are drawn to the water, for recreation, for beautiful vistas, for food. And then there's those who go to swim.
In elegant prose, Tsui explores her own love of plunging into the water, and combines history, psychology, and interviews to explain the same emotion in others. Also, why humans are like salmon.