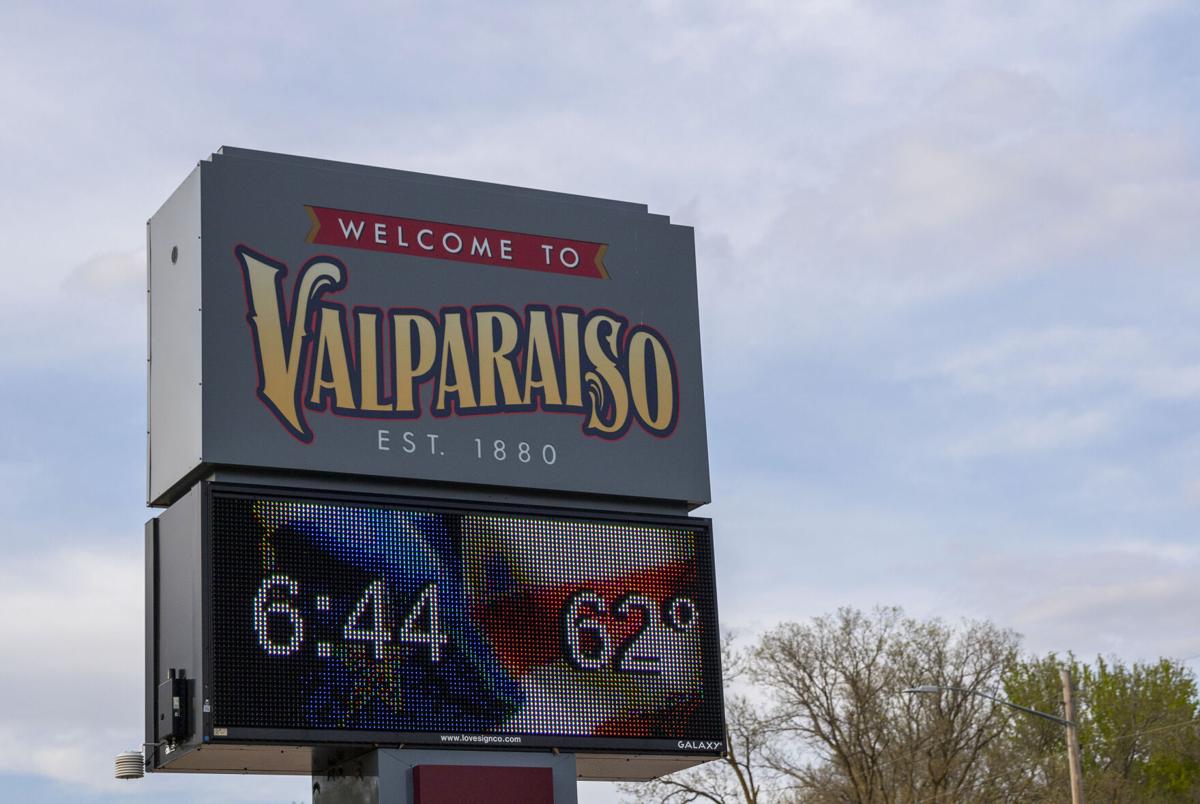 VALPARAISO – After Dan Homes was appointed chairperson of the Valparaiso Village Board of Trustees and Kim Turnwall was voted in as a new trustee during a meeting on May 11, the village board approved a date for Mike Blazek's recall election.
On July 13, Valparaiso registered voters will have until 5 p.m. to submit their mail-in ballot to the Saunders County Courthouse ultimately deciding Blazek's future on the village board. 
The recall was originally filed on Feb. 24 by Linda Fletcher based on her allegations that Blazek abused "his position for his own personal benefit."
"He (Blazek) has abused his position for personal benefit by having village employees grade, seed and water property personally owned by him," Fletcher wrote. "He has discussed village business on social media and spread false information. He has harassed and bullied village employees and others. Two village clerks have resigned in the two years since his election."
Blazek was served with the petition on March 9 and had untilMarch 29 to supply a defense statement. On March 26, Blazek filed his defense statement.  
"This recall by Linda Fletcher has no merit," Blazek wrote. "The Nebraska State Patrol (NSP) and Nebraska State Auditor's office are currently investigating potential criminal activity that I, Mike Blazek identified at the Valparaiso (Public) Library. Library Director Lori Springer is the daughter of Linda Fletcher. The library remains closed by the village board as a result of inappropriate expenditures being confirmed."
While the library was opened on Saturday, Springer was ultimately arrested on April 22 as a result of the NSP investigation on charges of theft by unlawful taking, unlawful acts – depriving or obtaining property or services, and official misconduct. Springer had her initial court date on May 20 after bailing out from Saunders County Courthouse on April 22. 
The NSP investigation executed a search warrant where they found college textbooks connected to her college-aged child who attends Nebraska Wesleyan University, sports equipment that could be related to her daughters who both attend Raymond Central Junior-Senior High School and a Dell laptop that had been missing from the library. 
The NSP investigation estimates the total value of personal purchases Springer made under the guise of the library is $1,557.90. 
Her arrest comes after an audit done by the Nebraska State Auditor of Public Accounts investigation into Springer's purchases since her employment in 2016 between the end of 2018 and July 13, 2020. The audit was released on April 9 and found $1,894.34 in suspicious purchases using library funds for her own personal benefit. 
Some of those purchases include college textbooks, Hydro Flasks and cookbooks. The auditor also estimates that Springer purchased over $1,000 worth of printer ink, the library only has two printers, and over $400 in air fresheners. She also purchased various cleaning supplies including a Swiffer wet floor cleaner despite the library being carpeted. A Dell laptop is missing from the library as well. 
Springer had unsupervised time in the library prior to its closure on Jan. 27. Many of these items were found in a storage closet at the library, but were not in the library's book system. The NSP found some items reported in the audit at her home during the search warrant that was executed on April 22. 
Springer's mother picked up eight petitions on March 29 and had until April 26 to get at least 104 signatures based on Nebraska State Statute 32-1303 which states that a village requires 45% of  "the total vote cast for the person receiving the most votes for that office in the last general election."
The highest vote from the 2020 General Election was 230 votes. Forty five percent of 230 is about 104 votes. Fletcher obtained 133 signatures in support of Blazek's recall and 128 were found to be bona fide, County Clerk Patti Lindgren said in her letter to the village informing the village of the need for a special election.
During the May 11 village board meeting, many Valparaiso residents including Blazek's parents Jim and Darlene Blazek brought up suspicions of the three circulators not providing the correct reasons behind the recall. 
Blazek said during the meeting he had heard rumors that the petition was to stop him from building a major truck stop in Valparaiso, illegalize driving ATVs or golf carts in the village, charging the fire department for water use or closing the library in order to purchase the building for his own use.  
"I have never said any of these things," Blazek said.
On May 11, the village board also addressed village attorney expenses related to the issues with the library over the past few months. As of April 7, the village has spent $3,069 on attorney expenses connected to the library. 
"Nothing's cheap these days," Homes said. 
Blazek said the recall election could cause the village to spend another $3,000 to $5,000. Lindgren said she would not be able to verify a number as of Monday. 
"The point is we're spending a lot of money because of lies," Blazek said. 
He plans to do his own campaigning prior to the election including a banner at Val Days from June 4 through 6, yard signs and potentially a newsletter. 
"I'm going to try to be as respectful as I can but I want to retain my seat," Blazek said in an interview after the meeting. "More so out of the fact of it would be embarrassing to be recalled because I've done nothing wrong." 
Blazek said he plans to focus on the truth during his campaign up until the recall election on July 13. 
"I hope the truths out last the lies," he said.