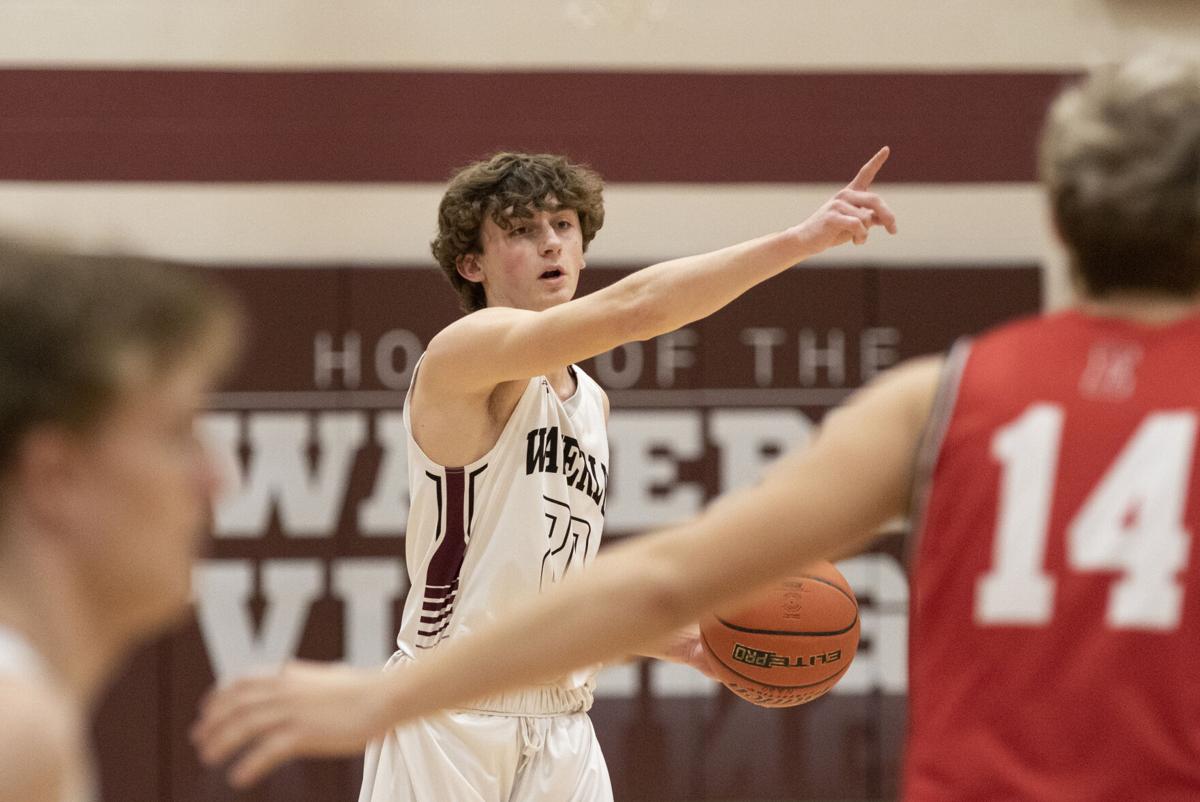 HASTINGS – The fifth-ranked Waverly boys basketball team split a pair of games on the road last week.
It was a rough night offensively for the Vikings against rival Elkhorn on Feb. 9 at Elkhorn High School.
The Vikings were held to a season-low 29 points in a 42-29 loss to the Antlers.
Waverly struggled against the Antlers 1-3-1 in the half court.
"Give credit to Elkhorn, they are a tough, physical basketball team and it is tough to score on them. They are long and athletic in their 1-3-1 defense and we didn't attack it as aggressively as I thought we should have," said Waverly Coach Ryan Reeder.
Waverly trailed 17-13 at the half, but the Antlers were able to pull away in the second half while outscoring the Vikings 25-16 over the final 16 minutes.
Junior Cole Murray and sophomore Preston Harms combined for 13 of the 29 Viking points.
Two nights later, the Vikings bounced back with a hard-fought 48-44 road win at Hastings High School.
The game was close throughout, but in the end it was senior Andrew Heffelfinger leading the Vikings to the win.
Heffelfinger scored 24 points and made plays down the stretch to lead the Vikings to win.
"Andrew Hefferfinger and Cole Murray took control on the offensive end and did a great job of attacking the rim, and getting the ball in the paint to create open outside shots," added Reeder.
Murray added 16 points for the Vikings.
The Vikings capped the regular season with a Thursday night contest on the road against Beatrice.
Results will appear in next week's newspaper.