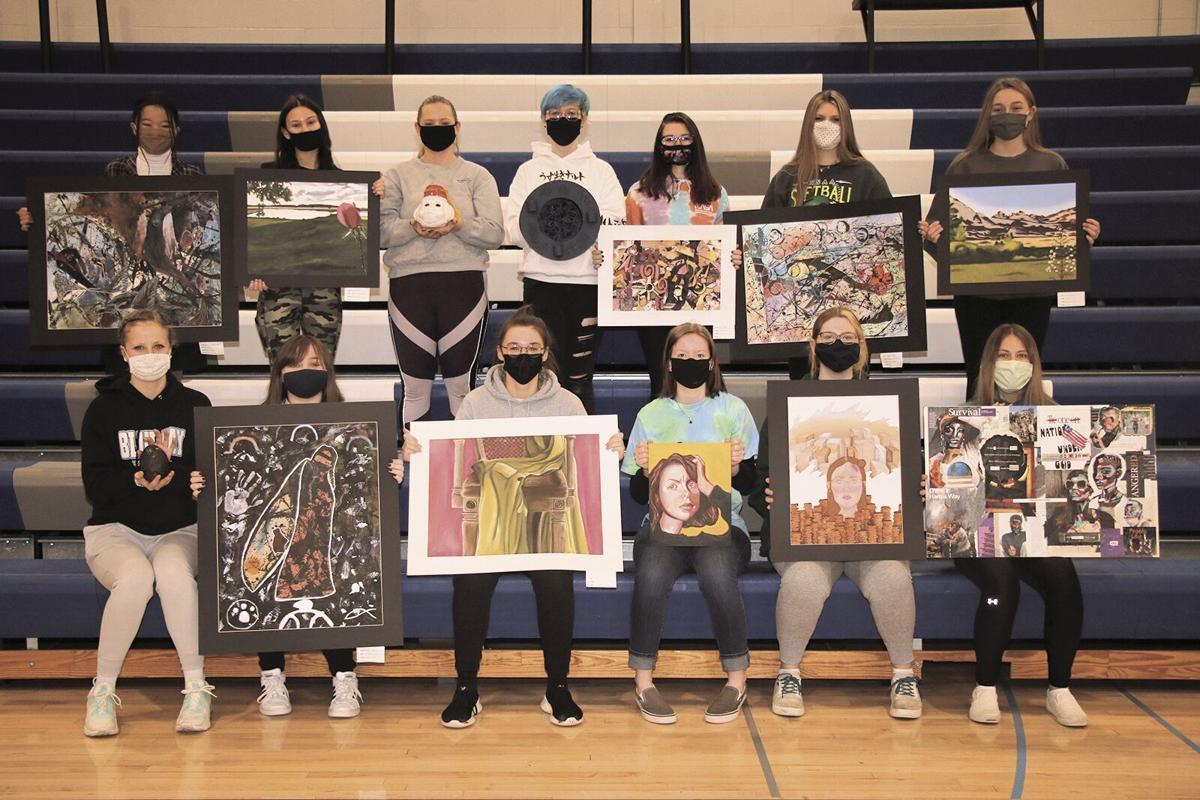 ASHLAND – Seventeen artworks produced by Ashland-Greenwood High School art students have received recognition in the 2021 Scholastic State Art Awards competition, organized by the Omaha Public Schools Art Department.
Ashland students competed with almost 2,200 entries from across the state of Nebraska. Entries were judged by a panel of art experts. Overall, 209 Gold Keys, 254 Silver Keys, and 385 Honorable Mentions were awarded. Gold Key winners will go on to compete at the national level. Because of the current pandemic, this year's state show will be virtual.
Students earning Gold Key awards include Reynee Goff, drawing; Alivia Pike, ceramics; Olivia vonRentzell, painting and Cleo Wills, mixed media.
Students earning Silver Key awards include River Edie, painting; Reynee Goff, mixed media; Presley Harms, drawing and Alexis Hoefer, painting.
Students earning Honorable Mention include Shea Barnes, sculpture; Piper Boggs, ceramics; Malyssa Cool, painting; Reynee Goff, ceramics; Madison Hart, drawing; Alexis Hoefer, sculpture; Riley Lichtas, mixed media; Cleo Wills, drawings and Dayna Wilson, drawing.
Since 1923, the Scholastic Art Awards have recognized some of America's most celebrated artists and writers while they were teenagers, including Tschabalala Self, Stephen King, Kay Walking Stick, Charles White, Joyce Carol Oates and Andy Warhol.