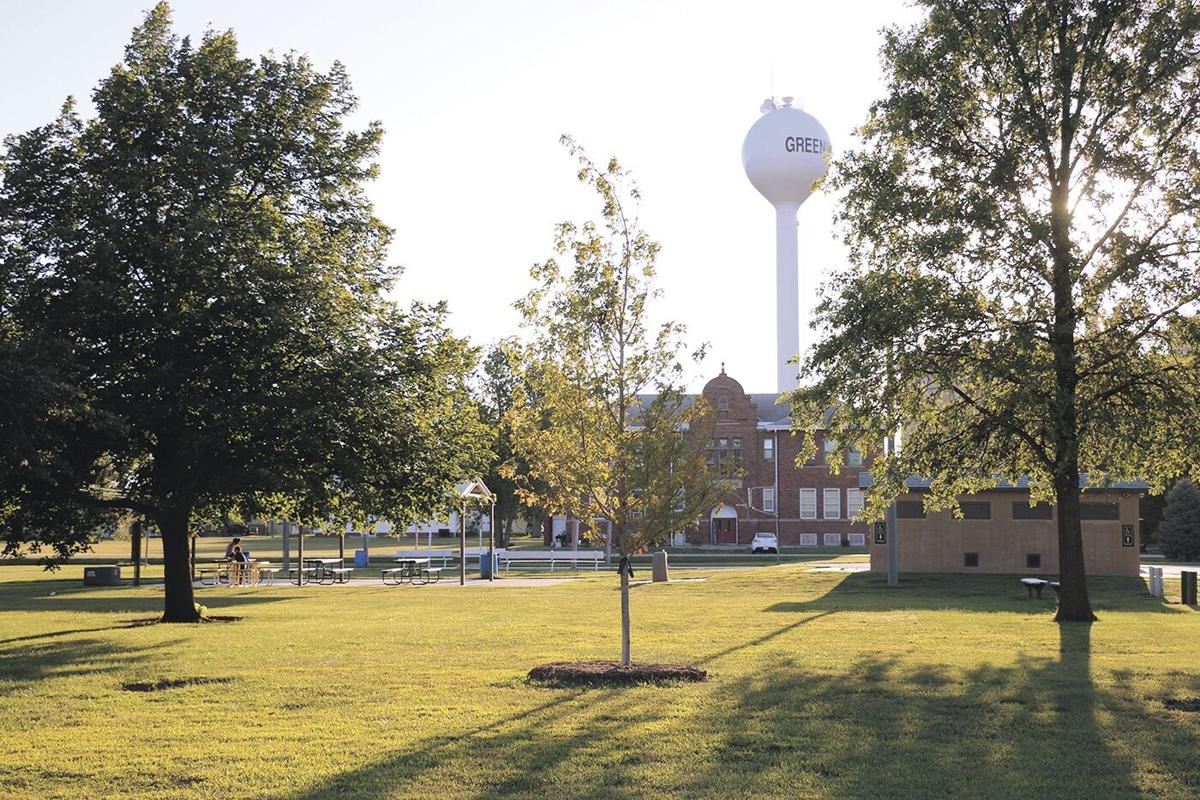 GREENWOOD – When the Emerald Ash Borer was discovered in Greenwood in 2016, the village's Parks and Recreation Committee decided to be proactive, taking down about 10 ash trees in the village park before the insect caused so much damage that they would become a safety hazard.
"We're trying to replace those and get ahead of it," said Parks and Recreation Committee Co-Chair Matt Holsten.
The committee has been slowly replacing the trees as funds warrant. This summer, the village received a grant from Black Hills Energy to plant two trees at the park.
Holsten said they planted a maple tree at the east end of the park and an oak tree in front of the Greenwood Depot Museum in mid-July.
The maple tree is about 12 feet high and has a trunk that has a nearly 4-inch diameter, Holsten said. The oak tree is smaller, with a two-inch diameter trunk. To the public, this tree may look sickly, but Holsten said it is still in "shock" after being planted by professionals. The trees came from Lanoha Nurseries in Omaha, which also planted them.
The $1,400 project was funded by Black Hills Energy. The company regularly donates to communities in its service area to buy and plant trees, Holsten said.
Black Hills Energy is also a co-sponsor of the car show on Greenwood Fun Day, which was cancelled this year because of the COVID-19 pandemic. Holsten, who works for Black Hills Energy, said the company opted to take the money they would have donated for the car show and give it to the parks and rec committee.
Two years ago the committee planted two trees in the park. One did not survive, Holsten reported. The trees are placed to provide shade for picnic areas and other parts of the park, he added.
The Emerald Ash Borer was confirmed in in the Greenwood area in 2016, just nine days after the insect was first spotted in Nebraska. The half-inch long, slender, metallic green Asian insect has been making its way west across the country for several years, transported mainly through firewood.
The committee will proceed with their plan to add more trees to the park slowly over the next few years.
"We'll continue to plant trees as needed," Holsten said.
Be the first to know
Get local news delivered to your inbox!