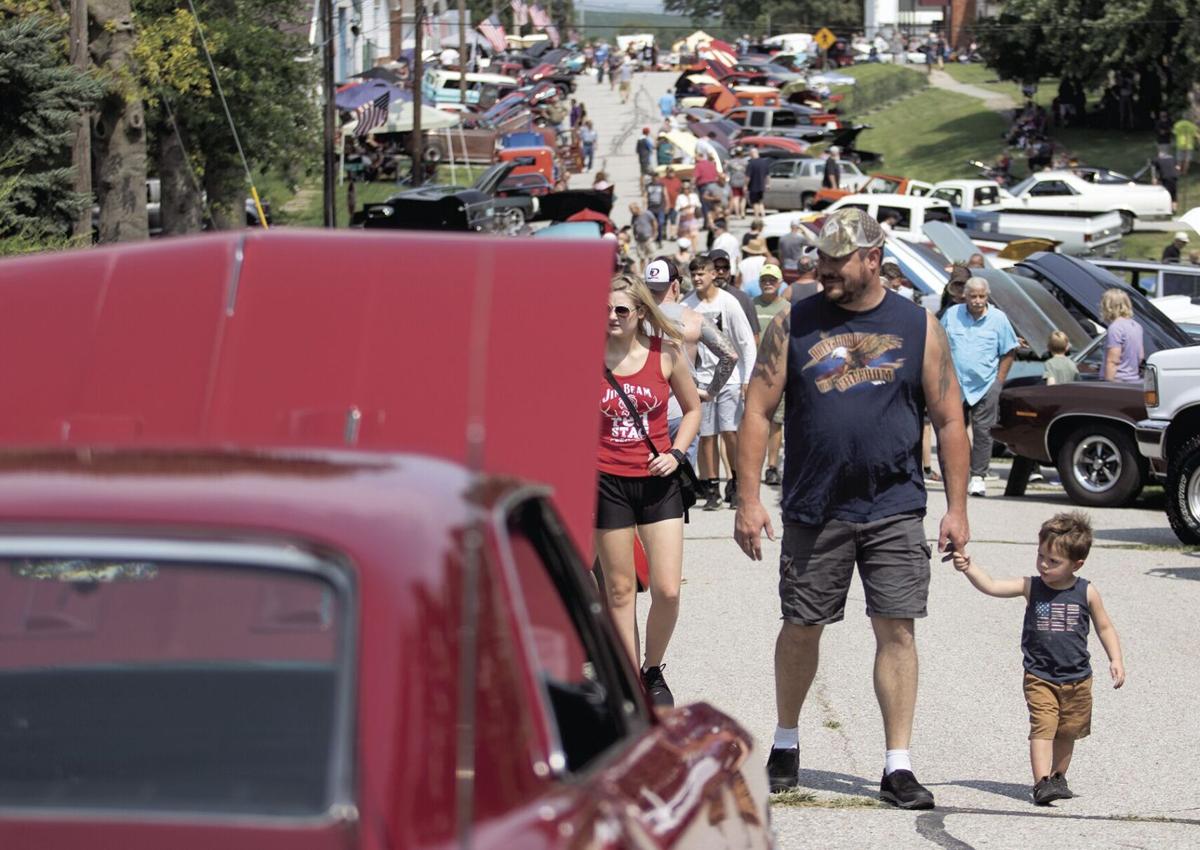 DAVEY – With 220 cars lining the streets of Davey, the Davey Car Club hosted its second-annual Davey Car Show on Saturday. 
Registration for the three classes, cars, trucks and motorcycles, began at 9 a.m. and the show itself began at noon. Nebraskans from throughout the state competed and perused the diverse collection, while enjoying a DJ, Ricky Bobby BBQ, funnel cake and Kona Ice. 
Including the $20 registration fee, all proceeds from the event went toward Heroes into Homes, a non-profit organization that combats homelessness among Nebraskan veterans. 
Crete's Sam Aughe was in attendance with his 1946 Chevy Sedan, however, he was not competing. One sleepless night about eight years ago, Aughe took his newly-purchased, dried-mustard colored Sedan and began to refurbish it into what it is today – a memorial for veterans all over the world. 
"It's an ugly, old car, but it has a way of connecting people," the Vietnam veteran said. 
Aughe attends events like this car show and veteran memorials armed with silver Sharpies so that veterans and those related to veterans can be honored. He said that he has thousands of names from not only multiple countries but also every states but Maine and New Hampshire.
"I don't do this for me, I do this for them," Aughe said. 
The car show was able to raise an estimated $6,000 for the Heroes into Homes organization, which is about $2,000 more than what they made last year at their first event.
Be the first to know
Get local news delivered to your inbox!