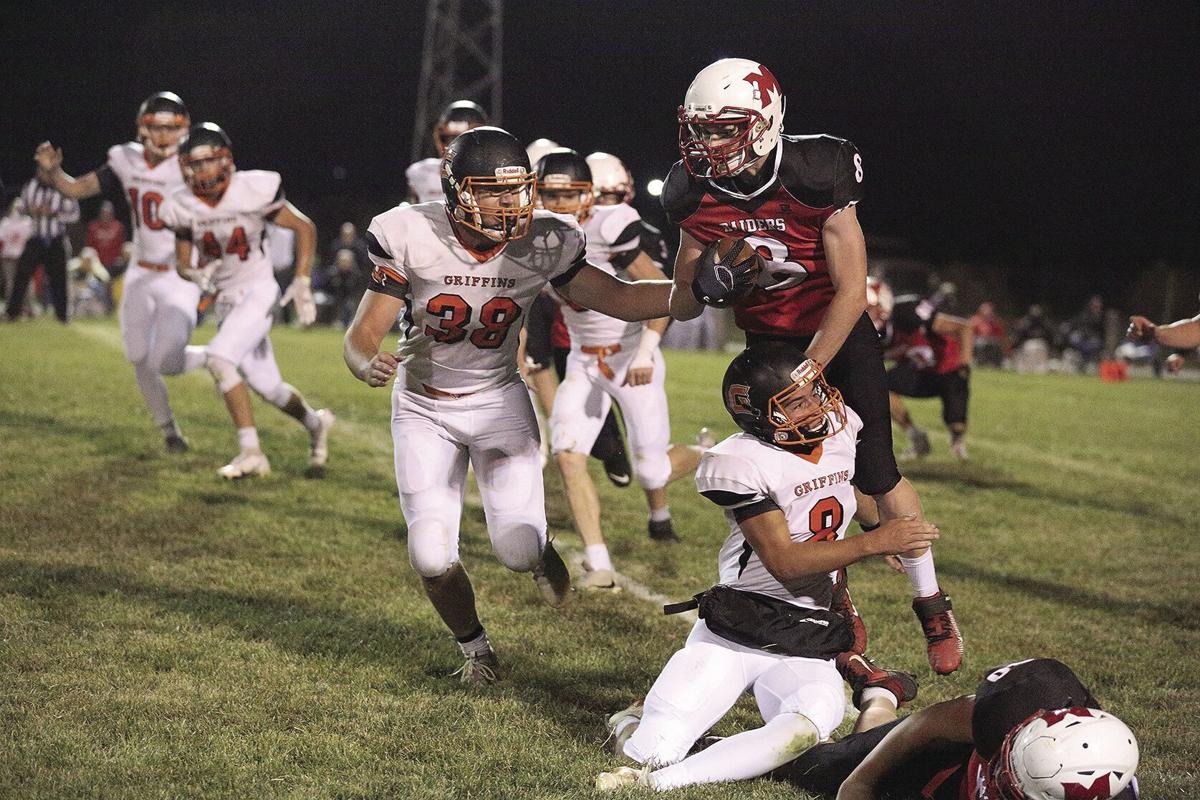 MEAD – The Mead Raiders officially have their first winning streak of the season.
Mead took advantage of four Diller-Odell turnovers on Friday night and was able to score a 26-8 home win over Diller-Odell on Homecoming Night at Mead High School.
Mead outscored the visitors 14-0 in the fourth quarter and was able to pull out their second win of the season.
"It was a penalty filled game and was ugly at times. We were able to overcome adversity, fought physically and were able to come out on top," said Mead Coach Terry Hickman.
Sophomore Beau LaCroix got the Raiders on the board first with an 8-yard touchdown run in the first quarter.
Junior running back Caleb Lihs turned in a nifty 63-yard touchdown run in the second quarter, pushing the Raider lead to 12-0.
The Griffins scored on a long touchdown run and added the two-point conversion, closing the Raider gap to 12-8 after 24 minutes.
The Raiders added two scores in the fourth quarter, both after taking advantage of Griffin turnovers.
Two huge defensive plays from junior defensive end AJ Carritt led to both Raider scores.
Carritt recovered a fumble forced by teammate Bayley LaCroix leading to a 2-yard touchdown run by Beau LaCroix.
Carritt struck again minutes later when he intercepted a pass and returned it seven yards for a score. Beau LaCroix added the two-pointer and the final score was 26-8 Raiders.
Mead rushed for 185 yards on 45 carries and was led by the one-two punch of Lihs and LaCroix. The duo combined for 150 yards on 27 carries.
Sophomore quarterback Luke Carritt was slowed by a sprained ankle, but battled through the pain and competed 3-of-7 through the air for 26 yards.
The Raider defense limited the Griffins to just 190 yards.
Senior Nick Laughlin led the Raiders with 10 tackles. AJ Carritt added nine more plus the fumble recovery and interception return for a touchdown.
The Raiders will welcome Cedar Bluffs to town for the annual Saunders County grudge match. Kickoff is set for 7 p.m.
Mead defeated the Wildcats in Cedar Bluffs last season by a score of 64-12
Be the first to know
Get local news delivered to your inbox!