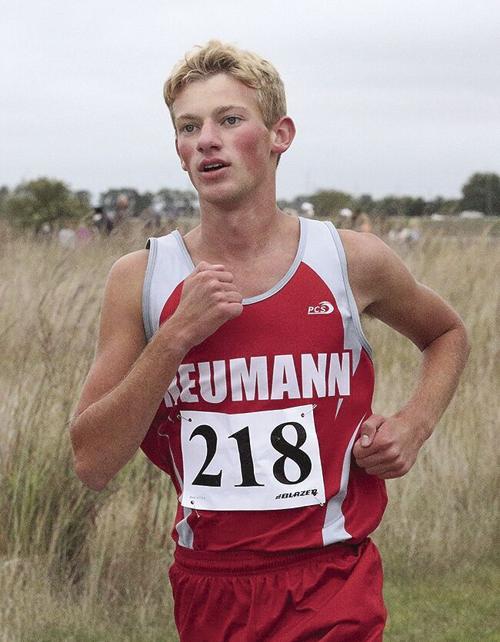 WAHOO – The Bishop Neumann cross country teams converged on Lake Wanahoo on a cool and cloudy afternoon to take part in the annual Wahoo Cross Country Invitational.
The girls team finished seventh at the meet after scoring 125 team points.
Cav senior Alaina Furasek finished just out of medal contention at the meet after crossing the finish line in 17th place with a time of 22:43.
Other Cavalier finishers included junior Ashley Binstock (43, 25:52), junior Danielle Blum (45, 26:24), freshman Chloe Sullivan (54, 28:25) and freshman Veronica Vech (56, 32:18).
The boys team struggled at the home meet and finished 12th as a team after accumulating 229 team points.
The top finisher for the Cavaliers was junior Zane Abler who crossed the finish line in 52nd place with a time of 19:52.
Other Cavalier finishers at the meet included senior Quinn Prochaska (59, 20:15), senior Ryan Raabe (61, 20:43), senior Griffin Ryan (65, 20:55) and junior Conner Specht (68, 21:03).
Be the first to know
Get local news delivered to your inbox!