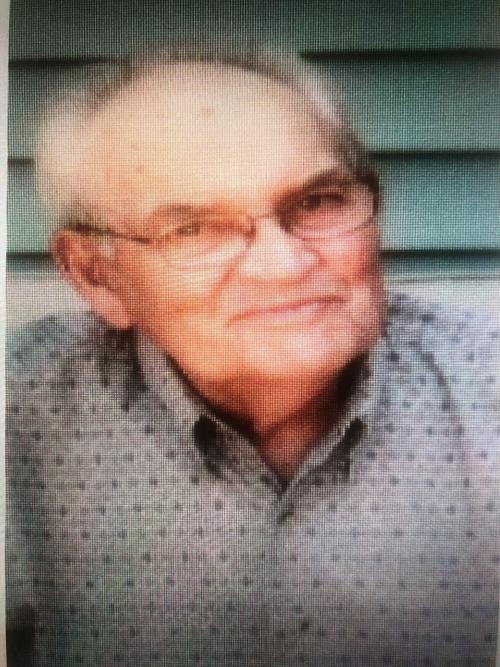 LINCOLN – Louis Harms, 95, of Lincoln, passed away Aug. 27, 2020. He was born Aug. 22, 1925 in Adams, Ne to John and Adelaide (Schmidt) Harms.
    Louis was a World War ll Army veteran and a hardworking farmer. He was a member of the First United Methodist Church, Waverly, First Evangelical Covenant Church, Lincoln, and lifetime member of VFW Post 9875, Waverly.
    He is survived by his children, Steve (Laurie) Harms, Russ (Julie) Harms, JoEllen (Guy) Griffith, all of Lincoln, LouAnn Vollertsen, of Syracuse; stepchildren, Steve (Nancy) Lind-Olson, Doug (Karen) Lind-Olson, Kevin (Gaylene) Olson, Bryan Olson, Karen and Mike Allen; 13 grandchildren, Jessica (Tim) McEwen, Seth (Linsey) Harms, Matt (Leah) Harms, Jake (Bri) Harms, Sam Harms, Joel (Cindy) Vollertsen, Josh (Christine) Vollertsen, Nate (Rachel) Vollertsen, Mitchell Bogenreif, Megan (Ryan) Keller, Cole (Cassaundra) Griffith, Austin (Chelsea) Griffith, Tom (Andrea) Jordison; 25 great-grandchildren, many step grandchildren and great-grandchildren and brothers Eddie Harms, of Syracuse, and Willie Harms, of Beatrice.
    He was preceded in death by his parents; first wife, Betty (1950-1986); wife, Janet, married in 1997; four sisters, seven brothers, step-mother, Mabel Harms, two daughters-in-law and two sons-in-law.
    Private graveside services will be Friday, Sept. 4, at 10 a.m. at Rosehill Cemetery, Waverly.
    Memorials may be sent to First United Methodist Church, 14410 Folkestone Street, Waverly, Ne 68462
Obituaries Newsletter
Sign up to get the most recent local obituaries delivered to your inbox.