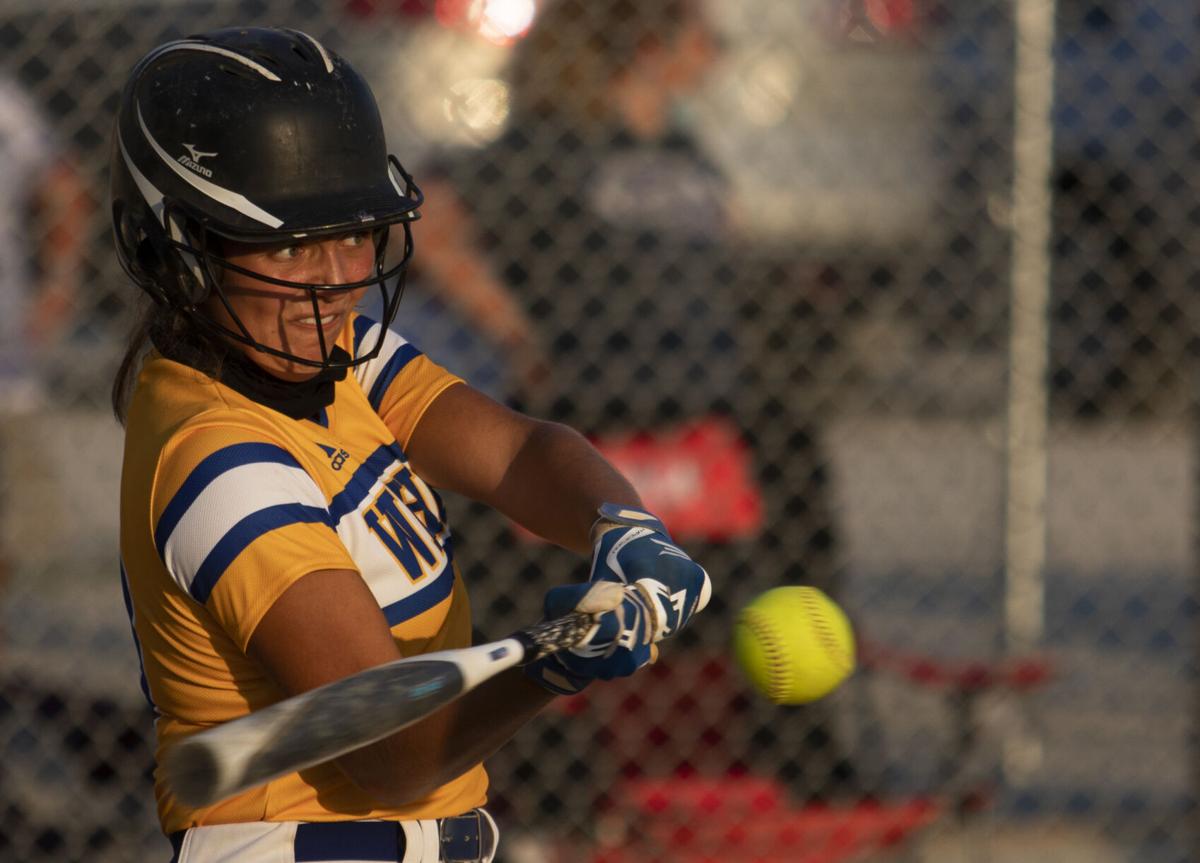 SYRACUSE – The Wahoo softball team finished with a perfect 4-0 record last week on the diamond, starting with a 10-2 home win over Milford on Aug. 27.
The Warriors scored six runs in the third inning and added four more in the fourth to pull out the victory.
Wahoo finished with 10 hits and powered three home runs.
Junior Katelyn Urban finished 2-for-3 with a home run and three RBI.
Senior Kharissa Eddie hit a home run and drove in two. Senior Aja Henderson also left the yard for Wahoo against the Eagles.
Sophomore Autumn Iversen finished 2-for-3 at the plate, scored twice and drove in a run.
Jaiden Swanson earned the win on the mound for Wahoo, scattering three hits over five innings and striking out eight.
Wahoo returned to the diamond on Saturday when they went to Syracuse to take part in the Rocket Invitational.
Wahoo cruised to three straight wins at the tournament and improved to 7-1 with the victories.
Wahoo breezed to a 14-2 win over Plattsmouth in three innings in the tourney opener.
Wahoo finished with 11 hits and it was Aja Henderson leading the way with two hits, a home run and four RBI.
Iversen and Becca Wotipka each added two hits and teammates Kylee Kenning and Harper Hancock each added a pair of RBI.
All of the runs were in support of Swanson who earned her fifth win of the season.
The Warriors earned a come-from-behind 7-6 win over a ranked Auburn Bulldog team in the semifinal matchup.
Wahoo trailed 6-4 going into the bottom of the sixth inning, but scored three runs to pull out the thrilling victory.
Iversen and Swanson split time on the mound, limiting the Bulldogs to just five hits and survived four errors committed by defenders behind them.
Senior outfielder Alyssa Luedtke and Urban each finished with two hits for Wahoo.
The win over the Bulldogs vaulted the Warriors into the tournament championship game against Nebraska City.
Wahoo needed just three innings to down the Pioneers by a score of 16-4.
Wotipka drove in a career-high five runs and sophomore Harper Hancock drove in three more.
Henderson hit another home run while adding icing on the cake in the third inning
Swanson earned the win on the mound after scattering five hits and four runs over three innings.
Be the first to know
Get local news delivered to your inbox!