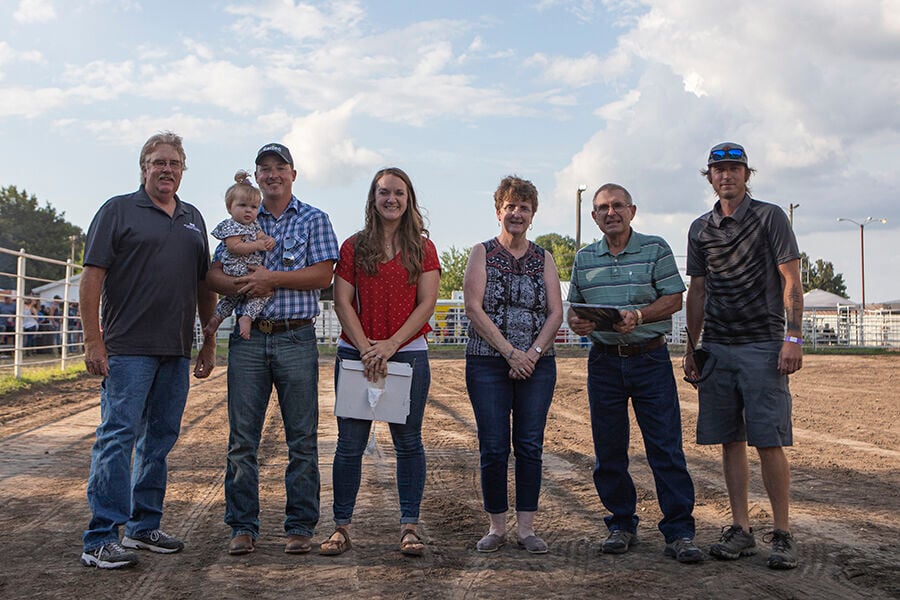 VALPARAISO -- To say the Rezac family farm is as old as a dinosaur is a bit of an overstatement, however, it is nowhere near as old as its previous occupant. 
The 112-year-old Valparaiso farm had an estimated 40-foot-long plesiosaur excavated out of the farm's original 160 acres in November 1964 by the University of Nebraska State Museum with support from Lincoln Gem and Mineral Club, said Morrill Hall public relations and memberships manager Caroline Clements. 
At the time, the thalassomedon, or guardian of the seas, was considered the largest and best example of a plesiosaur with a neck 21 foot and eight inches long, Clements said. The plesiosaur is now and has been on display at Morrill Hall on UNL's campus since it was excavated in 1964. 
Paul Rezac, who will be inheriting the farm in the future, claims the spot in which the Mesozoic dino was discovered is one of his best deer-hunting spots on the land. 
On Aug. 1, the Rezac farm was able to add another achievement to its already long-necked list. 
Rezac and his wife Skye, his father Dave and mother Barb received the Pioneer Farm Family award from the Aksarben Foundation during the Saunders County Truck and Tractor Pull. 
The farm was originally bought in 1908 by Anton and Mary Rezac. Eventually, it was passed down to Anton and Mary's son Adolph and daughter in law Margaret in 1936, Dave Rezac said. 
Now, Dave and Barb Rezac own the land and have owned it since 1978. It will be passed down to Dave and Barb's son Paul and daughter-in-law Skye Rezac. 
According to Dave, the acreage now has an estimated 1,000 acres of land and raises soybeans, wheat, oats, alfalfa and corn. The Rezacs also own a certified feed cleaning facility.  
"It's quite an honor and a tribute to my parents, grandparents, sticking it out through the harder times they went through," Dave said.
Be the first to know
Get local news delivered to your inbox!