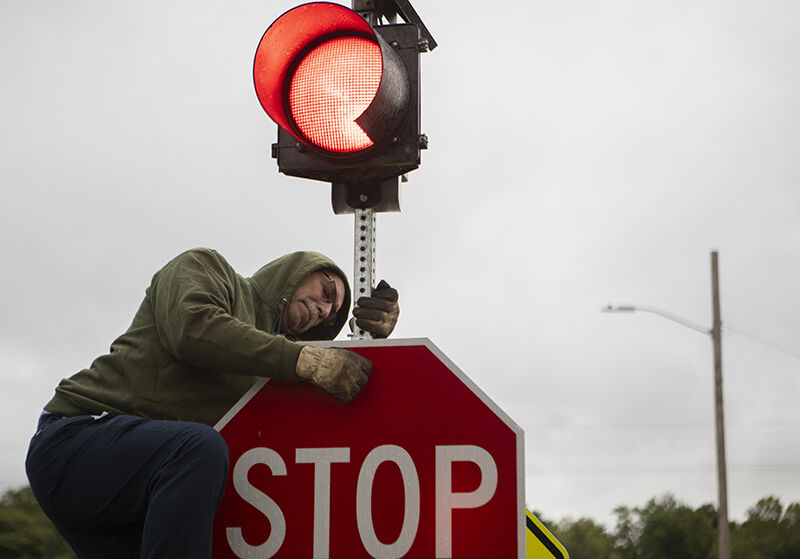 WAHOO – Drivers in Wahoo will need to pay attention as they drive in the area of 15th and Chestnut streets.
City crews installed stop signs for east and westbound traffic at the intersection on Tuesday morning.
The Wahoo City Council passed Resolution 2020-12 authorizing the placement of the stop signs during its Aug. 13 meeting. The initial placement of the signs is to alleviate traffic tie-ups and accidents at the intersection while it is still being used as a detour for the Chestnut Street project.
However, the signs will stay after the project is complete. City Administrator Melissa Harrell said the city did a traffic study in 2010 that indicated a four-way stop our roundabout were the best options to control traffic at this intersection. The council said a roundabout would be too costly.
The city is conducting a publicity and education campaign to inform the public of the new signs. They have been using social media to do so prior to the signs being installed.