DETROIT (AP) — Some Hyundai and Kia cars and SUVs are missing a "key" anti-theft device, and thieves know.
An insurance industry group says these cars are stolen at nearly twice the rate of the rest of the auto industry because their keys lack computer chips for theft "immobilizer" systems.
The thefts apparently started in the Milwaukee area two years ago and spread to multiple Midwest cities and as far away as Colorado and New Mexico after instructional videos appeared on social media.
The Highway Loss Data Institute, a unit of the Insurance Institute for Highway Safety, found that Hyundais and Kias without immobilizers had a vehicle theft claim rate of 2.18 per 1,000 insured vehicle years. The rest of the industry combined had a rate of 1.21. An insured vehicle year is equal to one vehicle insured for one year.
The institute, which issued its findings on Thursday, compared vehicles from the 2015 through 2019 model years. It studied vehicle theft claims from 2021.
Chip keys, which started to show up in the 1990s, communicate with another chip in the ignition switch. If they match, the engines will start. If they don't match, a thief can't start the engine.
Keys don't have an immobilizer system in several lower-priced versions of vehicles from the two South Korean automakers such as the Kia Rio and Sportage and the Hyundai Accent, the institute said.
"Our earlier studies show that vehicle theft losses plunged after immobilizers were introduced," said Matt Moore, senior vice president of the institute. "Unfortunately, Hyundai and Kia have lagged behind other automakers in making them standard equipment."
In the 2015 model year, immobilizers were standard on 96% of other manufacturers' models, the institute said. But they were standard on only 26% of Hyundai and Kia models. The carmakers haven't explained their decision to not include immobilizers on some models.
Videos show thieves prying the ignition cover off the Hyundai and Kia vehicles, then using a screwdriver or USB cable to start them and drive away.
Last year in Milwaukee, 66% of the 10,476 stolen vehicles were Hyundais or Kias, according to the Milwaukee Journal Sentinel newspaper. The number of thefts has slowed in the city so far this year. Through Sept. 12, 6,048 vehicles were taken, but 58% of them were Hyundais or Kias, Milwaukee police said Thursday.
One 17-year-old theft suspect in a viral video about Kia thefts was arrested after police used the video and an anonymous tip to track him down, the Journal Sentinel reported. He could face up to 22 years in prison.
Hyundai and Kia both conceded in statements that thieves are stealing some of their vehicles and said they meet federal safety standards. "It is unfortunate that criminals are using social media to target vehicles without engine immobilizers in a coordinated effort," Kia said.
All 2022 Kias got immobilizers either at the start of or during the model year. Hyundai said all models produced after Nov. 1, 2021 have immobilizers as standard equipment.
Kia says it's working to provide steering wheel locks at no cost to authorities in affected areas to deter thefts. Hyundai said it's also providing the locks to police, and that in October, it will start selling a security kit that targets the thieves' methods.
The institute's Moore said the vulnerable Hyundais and Kias rank among the 20 most popular vehicles with thieves, a distinction normally reserved for high-powered or expensive vehicles, or pickup trucks. The Dodge Charger SRT Hellcat had the highest rate of theft claims.
Many of the vulnerable Hyundais and Kias are often bought by lower-income people. "These are relatively inexpensive vehicles when purchased new," Moore said. Owners of some of the models may have dropped comprehensive insurance to save money, and may have had to replace the cars on their own, he said.
To help prevent theft, owners should roll up windows, lock doors and take the key or fob with them, the National Insurance Crime Bureau says. They should park in well-lighted areas or a garage. If they have to park outdoors, owners should consider installing motion-sensor lights.
The top-rated vehicles for 2022
Top-rated sedan: 2022 Honda Civic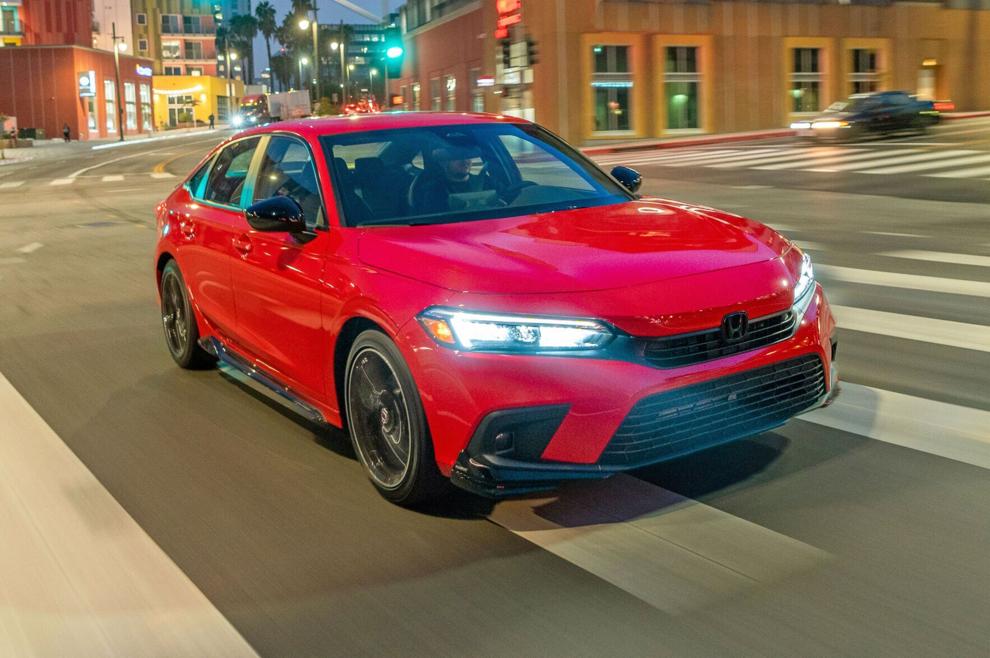 Starting MSRP (manufacturer's suggested retail price): $22,915
Edmunds says: When a compact sedan survives for nearly 50 years and continues to redefine its segment, you know it's special. The Honda Civic is both sporty to drive and comfortable inside, with well-padded seats and a smooth ride. There's also much more space than you'd expect from a car in this class. The Civic sedan has a huge trunk, and there's ample space in the back seat too.
Counterpoint: Road noise is noticeable at any speed and can be rather intrusive on coarse surfaces.
Top-rated truck: 2021 Ford F-150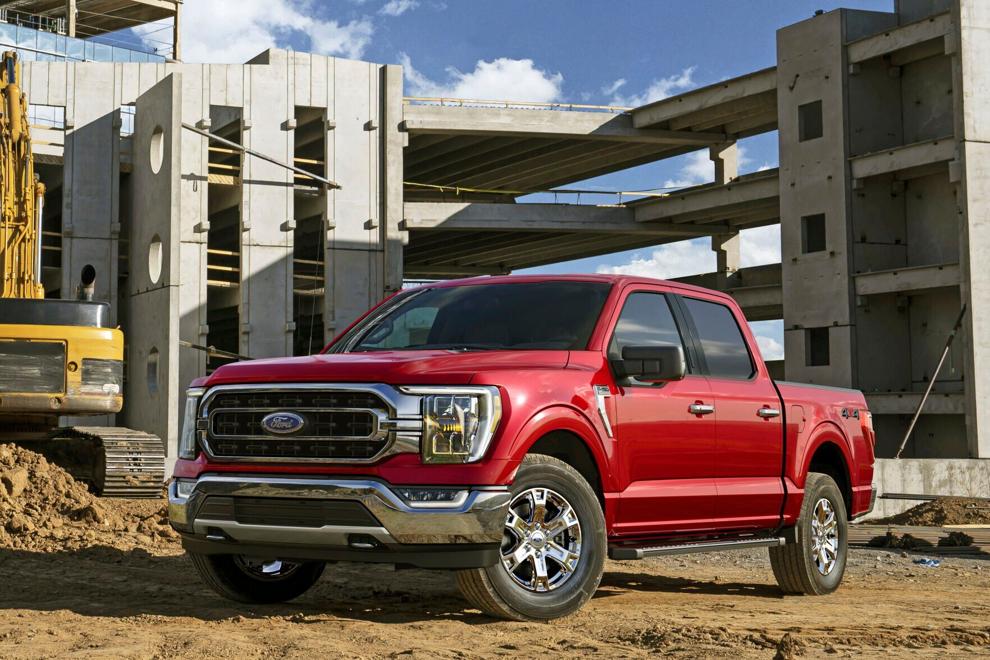 Edmunds says: From tech to towing, the Ford F-150 continues to lead the pack and deliver the confidence that customers expect. Redesigned for 2021, the latest F-150 fended off all comers, extending its rule as a repeat Edmunds winner. We're impressed by the F-150's clever features, which include nearly fold-flat front seats and a disappearing gear shifter that creates a handy workspace. There's also an available onboard generator with the ability to power tools, a tailgate party or even your house — a big leap that left competitors flat-footed. Notably, we're giving the award to the 2021 model because the 2022 wasn't available for testing, but no significant changes are expected for 2022.
Counterpoint: While the F-150 rides pretty comfortably, the Ram 1500's coil-spring rear suspension provides a slightly better ride.
Top-rated SUV: 2022 Kia Telluride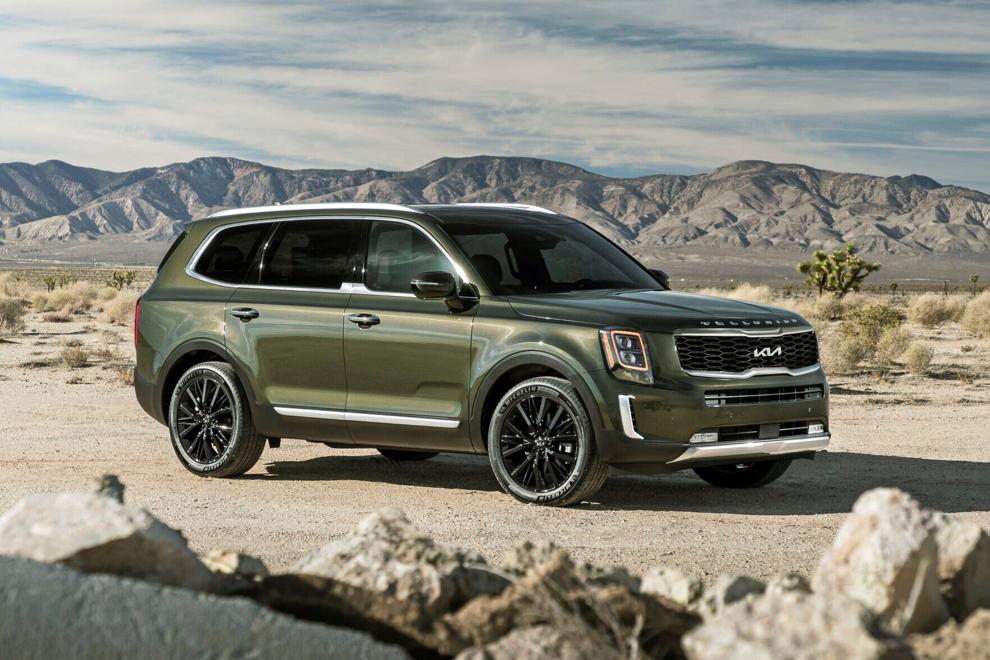 Edmunds says: As a midsize three-row SUV, the Kia Telluride provides comfortable and surprisingly luxurious accommodations for seven or even eight passengers. But it's not so big that it feels clumsy to drive or difficult to maneuver in tighter confines. And if you have a lighter passenger load, the Telluride's cabin space easily converts into cargo-friendly transport. There were a number of new and exciting SUVs introduced this year, but the Kia Telluride continues to stand above the rest. It takes home Edmunds' SUV award for the third year in a row.
Counterpoint: There are fewer storage bins and cubbies than you'll find in some rival SUVs.
Top-rated EV: 2021 Tesla Model 3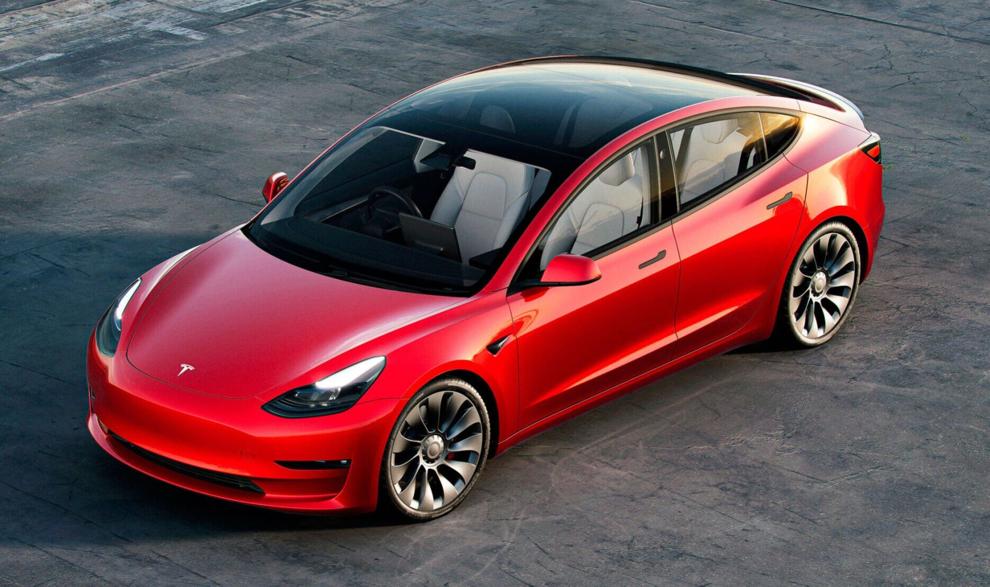 Edmunds says: Although we've been tough critics of Tesla when warranted, we know a great car when we see it. In fact, we've acknowledged the Tesla Model 3 's greatness three years running — the Model 3 is another repeat winner as our top-ranked electric vehicle. While it has consistently failed to match its EPA range estimates in Edmunds' real-world testing, our numbers show that the Model 3 is still among the longest-range EVs on the market. It's also a hoot to drive, pairing rapid acceleration with slice-and-dice agility. Throw in the fact that Tesla's Supercharger network is arguably the best in the game, and it's clear that the Model 3 remains second to none.
Counterpoint: The Model 3's infotainment software supports neither Apple CarPlay nor Android Auto.
Editor's choice: 2022 Rivian R1T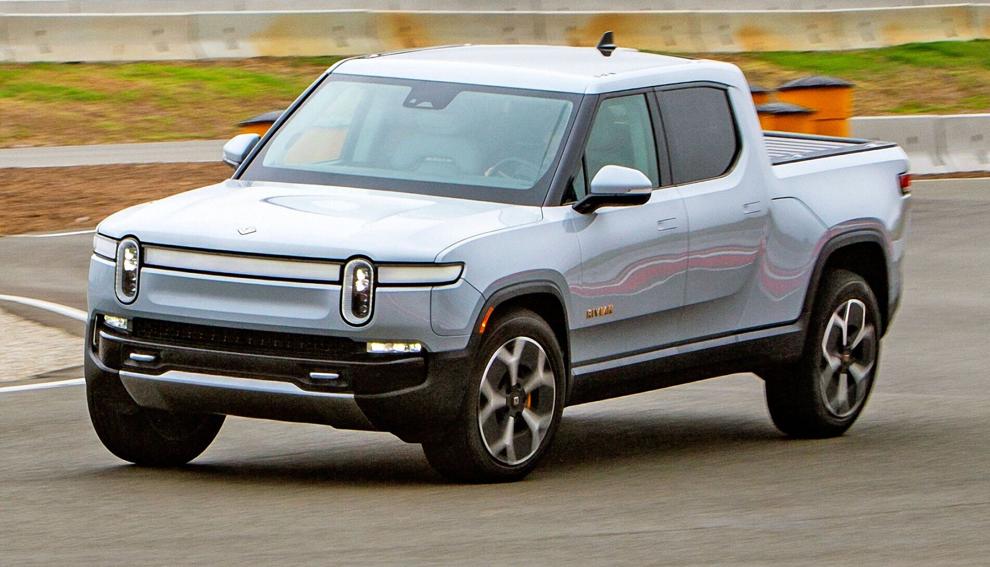 Starting MSRP: $68,575 (estimated)
Edmunds says: The Rivian R1T is the first EV truck to hit the mainstream market, and what a debut. The R1T packs an amazing amount of on- and off-road performance, cutting-edge tech and unique style into a package that's slightly bigger than a typical midsize truck. In Edmunds' testing, the R1T rocketed from zero to 60 mph in 3.5 seconds — that's neck-and-neck with the latest Chevy Corvette — and turned in the best handling performance of any truck we've ever tested. Moreover, the R1T can tow up to 11,000 pounds and boasts an impressive payload capacity of 1,760 pounds. You probably won't need that sort of capability on a regular basis, but you'll certainly appreciate the storage provided by the R1T's spacious front trunk and clever gear tunnel under the front of the bed.
Counterpoint: The R1T's touchscreen user interface was slow to respond in our testing, and the Bluetooth connection occasionally cut out. There's a chance this could be remedied via future software updates.