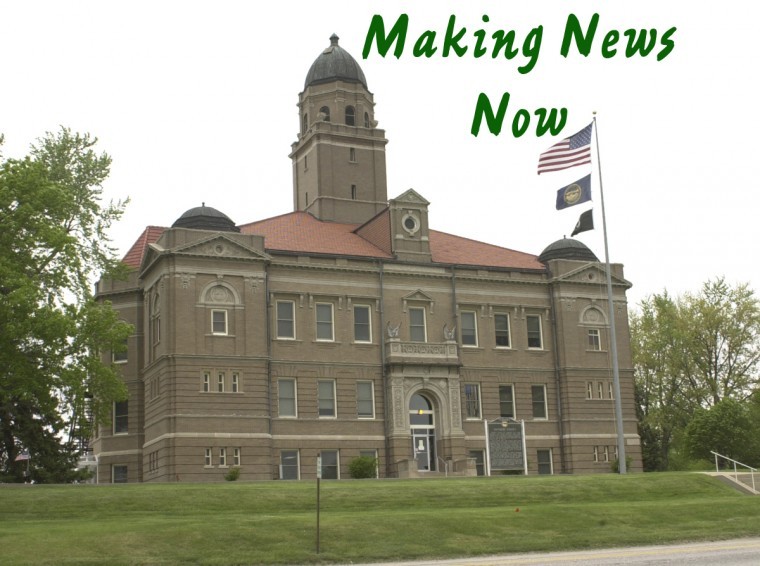 WAHOO – Some ATV riders may have a new place to ride this summer.
The Saunders County Board of Supervisors approved a conditional permit to operate an ATV riding area near Woodcliff at its June 5 meeting. Supervisors initially discussed the permit at their May 22 meeting, when a motion to table the application failed to advance.
The riding area North of County Road W and East of County Road 10 would only be open to Woodcliff residents and not the general pubic, landowner Pat Poehling said at the meeting. He intended to operate the area as a club and not a business. He would charge users, but only to cover the cost of liability insurance.
"I'm not making any money and I'm not anticipating that I will," he said.
In other business, supervisors approved the payment of $11,682 to Aging Partners, a former senior services provider for the county. Supervisors initially tabled the claim at its May 22 meeting. After reviewing the claim, Lutton said it appeared the Board agreed to pay the group through October and needed to fulfill that obligation.
The Board also heard from Saunders County Attorney Scott Tingelhoff about an interlocal agreement with the City of Wahoo for the counties Senior Meal Reimbursement Program. Tingelhoff said that the City of Wahoo requested changes to the agreement, including a specific dollar amount to be included for reimbursement. Supervisors declined to make the changes.
Tingelhoff said none of the interlocal agreements with area village and city boards had been finalized.
In addition, Executive Director of Blue Valley Behavioral Health Jon Day requested financial support from the Board. He requested $7,000 to expand BVBH's substance abuse services in Wahoo. The group's Wahoo office currently offers substance abuse treatment two days each week and would like to expand to three days each week.
Day said the BVBH Wahoo office was on pace to have treated 420 people in the fiscal year which ends June. That includes 100 people treated for substance abuse.
Supervisors agreed to consider the request during their normal budgeting process. However, Supervisor Scott Sukstorf suggested providing additional funds through Region V Services and Ed Rastovski requested data on the effectiveness of the substance abuse treatment.
BVBH is a nonprofit organization that provides outpatient mental health and substance abuse services in 15 counties, including Saunders County. The group is partially funded through Region V Systems, to which the Board already contributes.