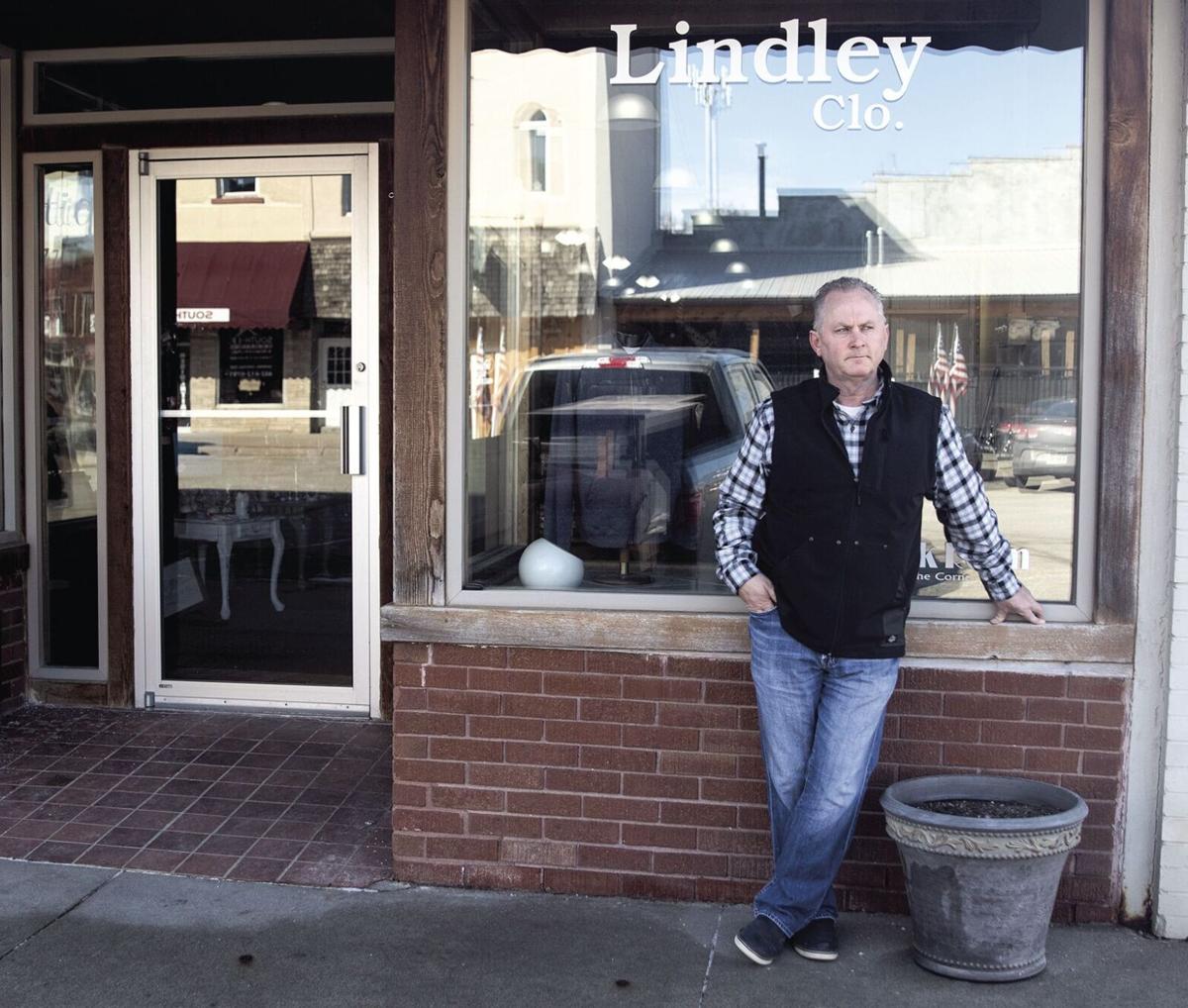 WAHOO – After 86 years, Lindley Clothing Company will be leaving Wahoo. 
On Feb. 18, owner Mike Lindley announced the business' closure at the end of February through Lindley's Facebook page. In the post, it is explained why the store will be closing. 
"This past year has been incredibly hard for small retail businesses," Lindley said in the post. "With the pandemic and the growth of e-commerce, the type of clothing store that we have had in Wahoo for so many years has become more and more difficult to maintain."
In the comments, loyal customers described the closure as "the end of an era" and made several other sentiments of sadness about the store leaving its downtown Wahoo location.  
Lindley said he made the decision over the last several years because "it's hard to make this style of clothing store work in today's world." 
"I've tried different things other than just having a full line of apparel here," Lindley said. "It was just time for a little change."
Traffic was also an issue. Lindley said with selling clothing, the store has to get a good amount of traffic. He said it's a necessity and clothing stores like Lindley's need high fashion customers. 
"I like to say we live in a gym short society," Lindley said. "People aren't dressing up."
Lindley said the store also saw fewer customers after the Wigwam Cafe closed down in 2016. 
Lindley said a big challenge for the store has been to get customers from outside of Wahoo to come to the community to shop. 
"It's just hard to get Omaha people to Wahoo," Lindley said. "It's easy for Wahoo people to go to Omaha. They go every day." 
Lindley opened another store in Elkhorn in last fall, which is where he will primarily work now that the Wahoo location is closed. The store will specialize in custom fitted suits that can be purchased or rented. Suits can also be tailored. 
The company was established in Wahoo in 1935 by Jack and Dorothy Lindley, Mike Lindley's grandparents. Lindley said the clothing that was sold at the beginning included a lot of dress wear. He said he remembers seeing photos of the store during that time period and that white, pressed shirts were just sold out of a box and not even on display. 
"He (the customer) didn't get to pick his selection like it is today," Lindley said. "He just got a white shirt."  
Lindley's father, Bill Lindley, took over the store in 1950 and ran it until the late 1980s, Lindley said. In 1964, Lindley's opened another location in Omaha which is located at 132nd and Dodge streets.
Lindley said he started working at the Omaha location in the 1980s where his brother John Lindley also worked. As Lindley's father got older, Mike Lindley started working in Wahoo more. 
The Omaha location is now a higher end men's wear clothing store. 
D's Boutique owner Diane O'Brien, who has shared the space on Fifth and Broadway streets with Lindley's for the past two years, said she will miss their recipe conversations. O'Brien commented on the Lindley's Facebook page post wishing Lindley good luck in his future. 
"Going to miss sharing space with you, Mike! Who's going to cover for me for those quick trips to Dollar General for snacks? Best of luck to you, don't be a stranger!" O'Brien said. 
O'Brien said Wahoo will miss the good service and the Lindley name, however Elkhorn isn't too far away. 
"But you don't have to go far, it's just to Elkhorn," O'Brien said. "It'll be the same good service and he does such a good job with suits and personal service."