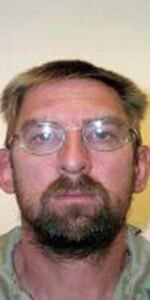 WAHOO –A Weston man could serve up to 10 years in prison for writing bad checks and committing fraud and forgery while dealing with cattle and other agricultural enterprises.
Dale Woita was sentenced for multiple crimes stemming from his habit of trying to buy items without having the money in the bank.
In June, Woita received a sentence of six to eight years in prison for writing three bad checks. He had initially been charged with four counts of writing bad checks, but one count was dismissed. He received six to eight years in prison as a sentence for one count of writing a bad check over $5,000, two years for writing a bad check in the amount of $1,500 to $5,000 and 60 days for a bad check under $500.
A month later, he was before Saunders County District Court Judge Christina Marroquin again, this time for multiple counts of forgery and fraud. The sentence for one count of theft by deception (fraud) and one count of forgery was one to two years in prison, to be served at the same time.
Saunders County Attorney Joe Dobesh said Woita's sentences for the two cases will be served back-to-back, meaning a sentence of seven to 10 years.
"We are extremely happy that the sentences will be served consecutively," he said.
The charges in these two cases relate to Woita's actions in 2019 and 2020, when he was writing checks on a closed account owned by his parents, Marvin and Adelyn Woita. He signed his father's name to the checks, according to court documents.
In the forgery and theft by deception cases, Woita had written checks over $7,000 each to Route 91 Garage and Hipner Auto and one for more than $8,800 to Farmers Union Cooperative in Cedar Bluffs.
The incidents that resulted in the bad check charges occurred in 2019. Woita wrote bad checks for a total of nearly $10,000. One company, Huss Livestock Market in Kearney, withdrew criminal charges and will pursue the matter in civil court, Dobesh said.
The county attorney also said Woita may face charges in other counties and possibly other states. He has been working with several other county attorneys on potential cases.
"They're waiting to see what's going to happen here," he added.
While some of the businesses and people affected by these specific charges are outside of Saunders County, Dobesh said Woita has a reputation for writing bad checks all over the county.
"This was a pretty wide-ranging criminal enterprise that has been going on for years," Dobesh said. "You'd be hard-pressed to find a business in this county that wasn't impacted."
The $10,000 bond Woita had posted in February was assigned to go toward restitution and the judge assigned the sheriff's department to sell Woita's personal property to pay back the victims, but that was postponed when he filed bankruptcy in May. That cut the victims out of possibly getting any of their money back.
"It's adding insult to injury," said Dobesh.
Dobesh said the crimes came to light when the three entities to whom Woita had written bad checks in 2020 came forward.
"That's when we started to realize just how pervasive this business practice, for lack of a better term, of Mr. Woita's was," Dobesh said.
Even while charges were pending, Woita was still engaging in the same kind of activity, Dobesh said.
Woita represented himself at trial for a large part of the two recent cases, but later hired an attorney, Michael Fitzpatrick. Woita also failed to appear for a scheduled jury trial and used the COV-
ID-19 pandemic as an excuse to postpone a hearing.
Woita's criminal history dates back many years. His record shows 29 arrests from 1989 to 2017. In 2006 he was sentenced to 270 days in jail for third degree assault in Saunders County. That same year, he was sentenced to one to three years in jail and ordered to pay restitution for issuing a bad check over $1,500 in Boone County. Also in 2006, Woita plead guilty in Platte County District Court to issuing a bad check and sentenced to one year in jail.
In 2010, in Seward County District Court he was sentenced to one year in jail for attempted issuing of a bad check over $1,500. The charge had been amended from the original charge of issuing a bad check. Woita had written a check for $3,150 on an account that had insufficient funds.
The next year, Woita was charged with attempted possession of a deadly weapon by a felon and sentenced to 180 days in Saunders County jail.
Be the first to know
Get local news delivered to your inbox!