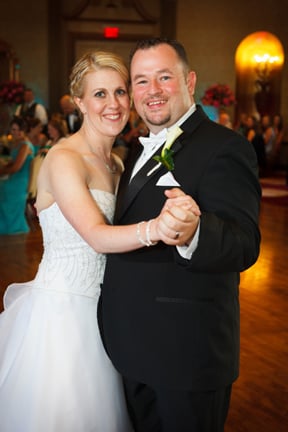 PROVIDENCE, R.I. – Denise Evelyn Barry and Patrick Joseph Corrigan were married on July 5, 2013 at Providence, R.I.
Parents of the couple are John and Beverly Barry of Valparaiso and Patrick and Mary Corrigan of Canton, Mass.
Maid of Honor was Donna Barry of Washington D.C.
Best man was Christopher Whitley of Stoughton, Mass.
A reception followed the ceremony at the Providence Biltmore Hotel.
The bride earned a Bachelor's Degree in Nursing from Creighton University and a Doctorate of Nursing Practice from UMass Amherst. She is a registered nurse.
The groom earned a Bachelor's Degree in History and Sociology from Bridgewater State University at Bridgewater, Mass. He is employed as an insurance claims supervisor.
Following a wedding trip to Greece, the couple resides in Holyoke, Mass.