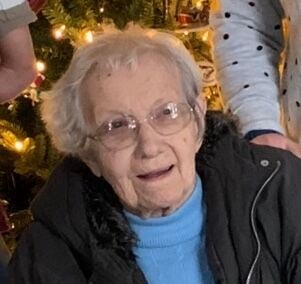 FREMONT – Helen Haberberger of Valley, formerly of Leshara, will be celebrating her 100th birthday.
Duane (Patti) Haberberger and family are requesting a card shower and a drive by on Saturday, July 25, from 1 p.m. to 2 p.m. at Valhaven, 300 West Meigs, Valley.
Cards can be sent to 1335 North Somers Ave., Fremont, NE 68025.