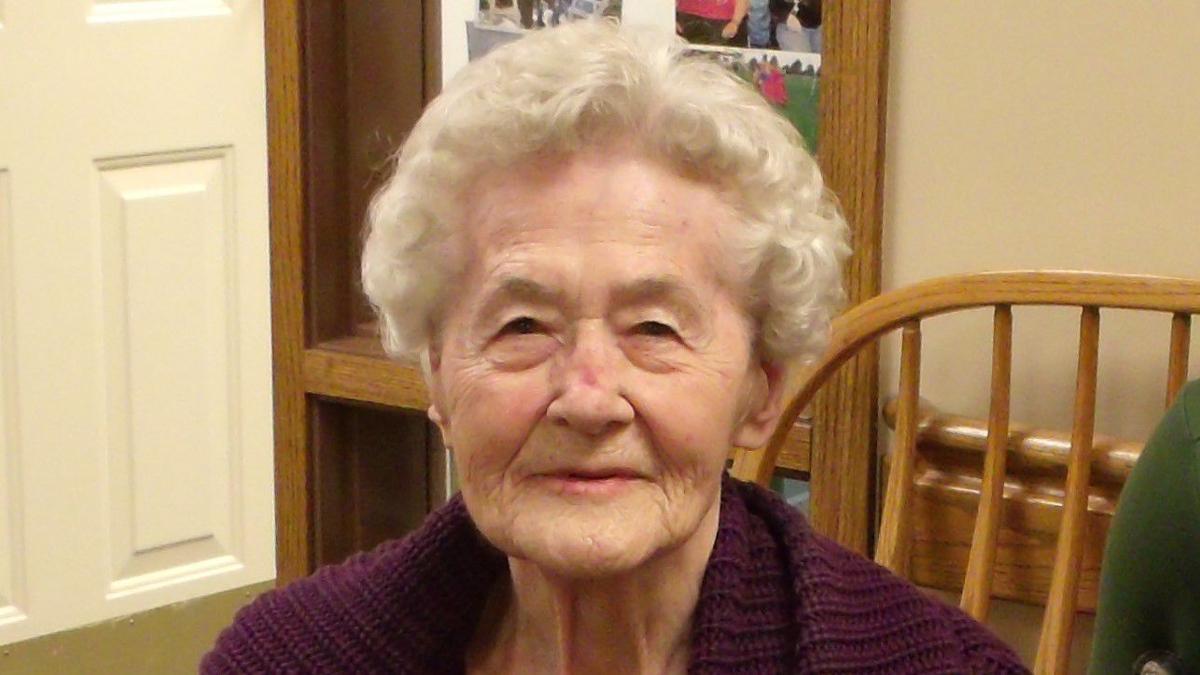 WAHOO – Marie Meduna Bouc (Mrs. Fred J.) will celebrate her 100th birthday on March 8.
An open house is planned for Sunday, March 8 from 1:15 to 3 p.m. at South Haven Center, Wahoo.
If unable to attend, short notes of memories may be sent to: Marie Bouc, South Haven, 1400 Mark Drive, Wahoo NE 68066.
Her children are: Alice Patocka-Fortner, Margie Fujan, Leonard Bouc, Helen Granquist, Dee Winey, Freddie Bouc, Aggie Gesch, (Rita Mueller and Theresa Bouc, deceased) Fran Geisler and Robert Bouc. She also has 19 grandchildren, numerous great-grandchildren and great-great- grandchildren.