With the onset of winter, the threat of COVID-19 is an even more important factor in our lives. But home maintenance never quits — at some point you're going to need a plumbing, electrical or HVAC emergency to be repaired, and this kind of work requires bringing someone into your home.
Consider these six steps to protect yourself, your family and your workers when you need home services.
Use technology to connect with home service pros
According to the Centers for Disease Control, (CDC), avoiding exposure to the virus is the most important thing you can do to protect yourself and others. Connect with contractors via phone, video and email to discuss project details as much as possible.
Sanitize according to CDC guidelines
The CDC offers cleaning guidance on its website specific to protecting against COVID-19. If a pro is coming to work on your home, be sure you're following this guidance to sanitize before, during and after their visit. In particular, be sure to clean and disinfect the work area. Also, be sure to disinfect frequently touched surfaces like doorknobs, faucet handles and light switches.
Communicate precautions (both yours and theirs)
Let pros know about the precautions you're taking to reduce the spread of COVID-19 in your home. Ask that they take precautions as well. Make sure everyone wears a mask and sanitizes frequently.
Maintain the recommended 6-foot separation
The CDC recommends keeping a distance of 6 feet from others, and avoiding gatherings to minimize the spread of COVID-19. So, be sure to keep a safe distance from pros working inside your home. And never invite a pro into your home if you're feeling ill or have been ill.
Combine multiple projects into one visit
If you need to hire pros for essential home maintenance or repairs, see if they can tackle other projects at the same time. These projects may be additional repairs or improvements to enhance your health and wellbeing during your time at home.
For example, if an HVAC pro is coming out to repair your heater, they may also be able to help with projects to improve indoor air quality, like installing a humidifier, installing new air filters or clearing out your home's ventilation system.
Be sure to ask your pro ahead of time if you'd like them to look into other projects. Combining jobs will reduce the number of visits and entries into your home.
Approach hiring with the same care you normally would
When it comes to hiring home service pros, it's still a good idea to:
— Check that they're licensed and insured to do the kind of work you need done.
— Compare quotes from at least three pros to ensure you're hiring the right pro for your project and budget.
— Stay patient. Keep in mind that home pros are dealing with the same kinds of challenges you are.
Winterizing tips to prepare your home for colder months
Insulation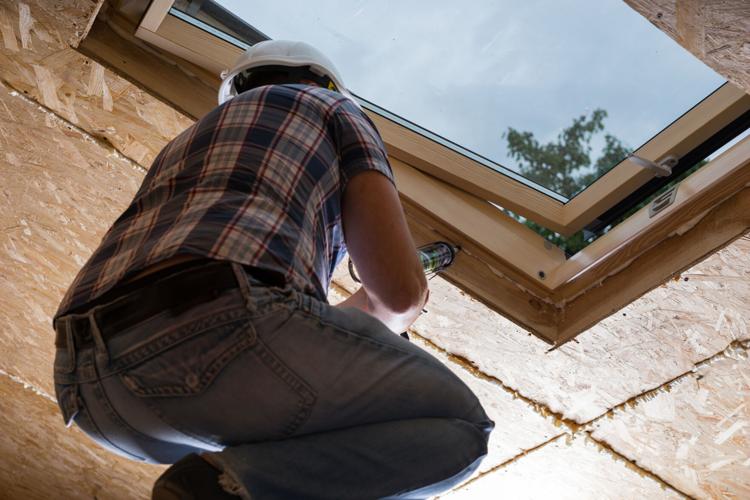 Updating your house's insulation is one of the best investments. Not only will it keep you and your family comfortable during frigid weather, but also it means less energy expenditure, therefore, lower bills.
Insulation can deteriorate over time, so if it's been a while since you inspected it, now is a good time to check it out. The best way to find out where you may be losing heat is to get an energy audit, which can pinpoint any heat loss, whether it's from the attic, windows or walls.
A DIY project is installing weather stripping, which is inexpensive and can be found at any home improvement store. Weather stripping is self-adhesive, so it's easy to install around windows and doors. You can also caulk around windows and doors to lessen heat leakage.
Outside the house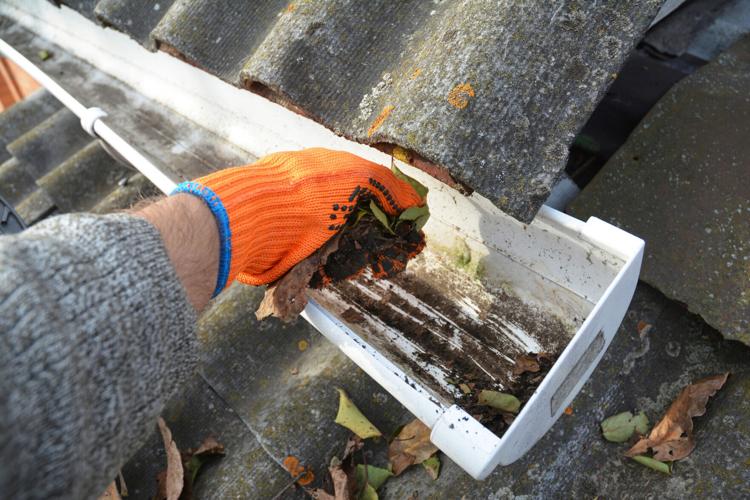 Have your roof and siding inspected and make any necessary repairs. Prevention could save you a lot of money in the long run.
Inspect gutters and downspouts to ensure proper fastening and re-secure sagging or loose gutters. Also, clean the gutters to avoid overflowing and icicles. Make sure downspouts reach at least 5 feet from the house to avoid flooding and water damage.
Your lawn and garden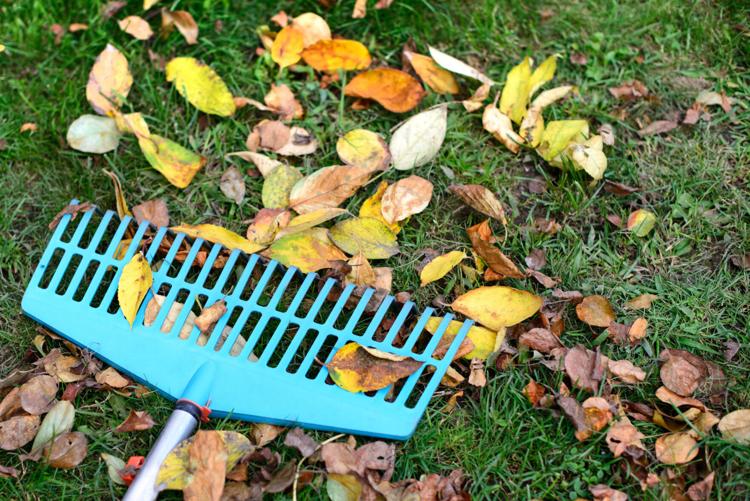 Now is the time to aerate and reseed the lawn. You can also use a winterizing fertilizer if you want to.
Cut back overgrown branches near the house and near any electrical wires. Ice and snow buildup can cause branches to break, potentially snapping a line (or damaging your home) on their way down.
Turn off outside faucets. Drain water from the pipes in order to avoid the pipes bursting. Remove any attached hoses and put them inside to avoid cracking and prolong their usefulness. Cover exterior faucets to prevent water damage.
Check outside lighting. With long, dark days, proper lighting will help prevent accidents on iced-over walkways. Also, inspect handrails on outside stairs, making sure they are secure.
Tools
Prepare seasonal tools, such as snow blowers, with a tune-up, which includes a light coating of oil to prevent rust. Make these tools (including snow shovels and salt) easily accessible so you don't have to dig them out when you need them. Make sure everything is in proper working order.
Get your lawnmower ready for long-term storage by cleaning away leaves, mud, grass and other debris.
Inside the house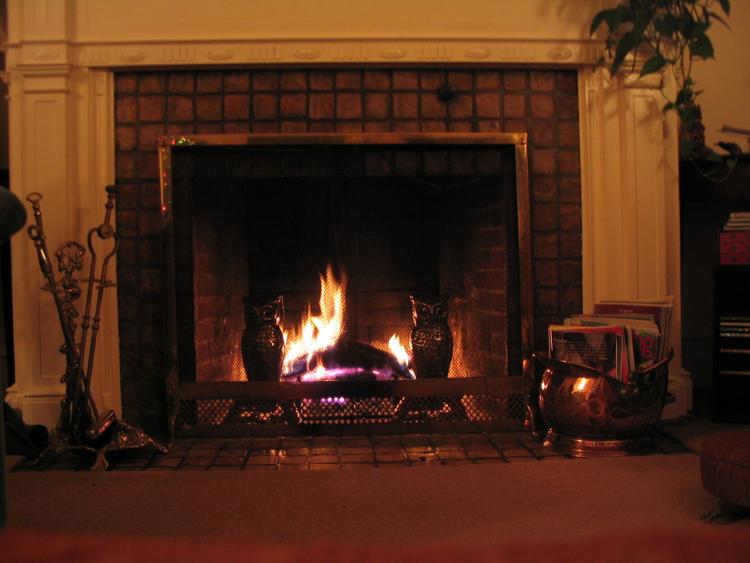 Get your chimney inspected and cleaned to avoid unintentional and dangerous fires. It's also time for a furnace tune-up.
Make sure your humidifiers are clean and have new filters for best efficiency.
Remove window AC units or install specialized covers over them. This will help keep out drafts.
Ceiling fans should be switched to the reverse position, blowing warmer air down for better energy efficiency.