The day Sen. Joni Albrecht announced the latest abortion-limiting bill, she estimated the legislation would ban 85% of abortions in Nebraska.
The Thurston lawmaker and supporters of the proposal (LB626) repeatedly invoked the figure during a hearing earlier this month.
Some opponents, though, argue LB626 effectively amounts to an abortion ban.
And others have questioned how exceptions listed in the legislation, such as for pregnancies resulting from sexual assault, will work in practice, and whether those exceptions undermine the goal of limiting abortion or create a chilling effect that will prevent women from seeking and receiving critical medical care.
The debate raises the question: What percentage of abortions will the bill actually prevent?
According to various experts, that answer depends on several factors — factors that are likely to be part of the debate as LB626 moves to the full Legislature for consideration. Supporters will need 33 votes to overcome a filibuster promised by opponents. Recent reporting and history indicate it will be a close vote.
The bill
LB626 would ban abortions in Nebraska once embryonic cardiac activity can be detected via ultrasound, which typically happens at about six weeks of pregnancy. This is what Albrecht and others base the 85% estimate on, which draws from Department of Health and Human Services data.
The department's 2021 report on abortions showed that less than 14% of women who received abortions did so at five weeks or earlier in their pregnancies.
However, not all pregnancies result in detectable cardiac activity at six weeks. It's rare for it to happen later, but it is possible, and that could affect the number of legal abortions in the state from year to year. Between 2018 and 2021, the DHHS data shows that six weeks was the most common time abortions took place, making up 15% to 25% of all abortions each year.
The bill's opponents argue most women don't realize they're pregnant before six weeks, and those who do would have limited time to make a decision. Physicians on both sides of the debate said the absolute earliest women can typically find out they are pregnant is at four weeks.
LB626 does provide exceptions for abortions in the case of rape, incest or medical emergencies. Albrecht has repeatedly said the bill aims to stop elective abortions, though the term "elective abortion" is not used in the legislation, nor is it present in the Nebraska DHHS data.
DHHS does track the reasons women give for receiving abortions. By far, the most common between 2018 and 2021 was contraception failures or no contraception being used, which accounted for roughly 55% to 62% of all abortions each year. Those are the abortions Albrecht said she especially wants to prevent — women who are using abortions as "a form of birth control."
Reasons that would presumably count as exceptions under the bill, such as physical health concerns, sexual assault and incest, were less common, ranging from 4% to 6% each year. A bigger portion of women, about 30%, declined to share their reasoning.
Medical emergencies
The number of reported abortions in Nebraska ranged between 2,000 and about 2,400 per year between 2018 and 2021, according to DHHS data. Multiple physicians said there are other medical procedures that effectively terminate a pregnancy but aren't considered an abortion and aren't included in the data.
Lincoln maternal fetal medicine physician Sean Kenney, who supports LB626, has performed such procedures to save the life of the mother. He said he does not consider such treatment an abortion.
"I didn't do an abortion," Kenney said. "I saved her life."
Most Nebraska physicians do not perform elective abortions, regardless of their personal opinion on the procedure. In 2021, five physicians performed all of the 2,360 abortions that took place in the state, with just two performing more than 99% of them.
Lifesaving pregnancy terminations are fairly rare, Kenney said. But opposing physicians said the lack of a clear definition for a medical emergency could jeopardize their careers and the health of their patients.
"We're all concerned about the terminology within this bill," said Papillion family medicine physician Jenn Harney.
Under LB626, the definition of a medical emergency depends on the "reasonable medical judgment" of each physician. In general, they would be cases in which treatment is needed to prevent the mother's death, or "for which a delay in terminating her pregnancy will create a serious risk of substantial and irreversible physical impairment of a major bodily function."
Albrecht has given multiple examples for what conditions could qualify under the bill, not all of which are circumstances in which the mother is in an immediate life-or-death scenario. Examples include cancer treatments or cases in which the fetus has little chance of surviving out of the womb.
Multiple physicians, both in support and against the bill, cited fetal anomalies as one of the more common pregnancy complications that can lead to the discussion of termination, though those cases are still somewhat rare. Fetal anomalies made up roughly 1% of the reasons for abortions each year in Nebraska between 2018 and 2021, according to DHHS.
Albrecht told the Omaha World-Herald that she doesn't want to interfere with a physician's medical judgment in these situations.
But multiple opposing physicians argued that is exactly what LB626 would do.
Omaha and Council Bluffs OB-GYN Maureen Boyle said the threat of losing her medical license would be enough to make her think twice before providing essential medical care if she isn't certain what qualifies as an exception under the bill.
Other physicians expressed similar fears.
"How sick do we let people get?" asked Omaha OB-GYN Mary Kinyoun.
Under the bill, complaints about potential violations would be reported to DHHS, Albrecht said. If the department does not find evidence of a violation, the complaint is dismissed. If evidence is found, the complaint goes to a hearing before the state's chief medical officer and Board of Medicine and Surgery.
Kenney said aside from the two physicians who performed the majority of abortions in Nebraska, the only physicians who should be concerned about the bill are ones who aren't doing their jobs correctly.
Several other physicians who support LB626 said they don't believe the bill will change their practice, nor would it make them hesitate to provide essential care.
"This bill being in place would not even cross my mind," said Omaha and Lincoln maternal fetal medicine physician Elena Kraus.
Sexual assault
Opponents have also raised concern about the bill's sexual assault exception, specifically regarding the level of reporting required for victims to receive an abortion. Some critics have claimed victims would need to file a police report, though Albrecht has said that is not true.
According to Albrecht, a physician would only need to note in writing that sexual assault is the reason for the abortion, and offer the patient victim resources.
However, existing state law may complicate the process, said Mailyn Fidler, an assistant criminal law professor at the University of Nebraska-Lincoln who has spoken against LB626.
For adult victims, Fidler said Nebraska law requires physicians to report cases of sexual assault that result in an injury. Failing to do so is a misdemeanor. The concern is that an abortion may qualify as an injury resulting from a sexual assault, which would then require the physician to report it, she said.
Unnecessary reporting requirements would add trauma to victims and is emotionally manipulative, according to Omaha psychiatrist and telehealth provider Sharon Hammer.
"We're really revictimizing them," Hammer said.
Albrecht said she doesn't believe an abortion would qualify as an injury from a sexual assault if the victim seeks treatment immediately after, which she expects most victims do.
"If you're raped, do you not want to go immediately to the hospital?" Albrecht asked.
Other opponents have pointed out that sexual assaults go largely unreported, and victims may not feel comfortable disclosing their experience, even to their doctor.
Albrecht said if they don't want to disclose it, they can still receive an abortion in another state.
"You have to take it upon yourself," she said.
Mental health
One exception the bill does not include is abortions sought for mental health reasons. The bill specifies that a medical emergency does not include cases when a woman may "engage in conduct which would result in her death or in substantial and irreversible physical impairment of a major bodily function."
Fidler said she suspects that was included to close a loophole allowing mental health exceptions that were included in abortion restrictions that existed before the Roe v. Wade ruling in 1973.
Mental health was listed as the reason for about 3% to 5% of Nebraska's annual abortions between 2018 and 2021, according to DHHS.
Nebraska mental health professionals also have objected to the bill. Omaha psychiatrist and telehealth provider Meghan Sheehan called LB626 "barbaric and cruel."
Hammer said women with mental health issues are more likely to encounter pregnancy complications due to physiological stressors that mental illnesses can have on the body. It's unclear whether those would qualify as an exception under the bill.
Hammer and Sheehan took issue with LB626 seemingly ignoring mental health as a medical issue, and said the legislation could trigger more demand for mental health providers who are already in short supply in Nebraska.
"That's just such a big denial of the truth of things," Sheehan said.
Other options
Albrecht acknowledges Nebraska women will still have the option to travel out of state to receive an abortion. Her goal, she said, is to ensure Nebraska does not become a similar destination for other women.
Nebraska's current law bans abortions at 20 weeks past fertilization.
Andi Curry Grubb, executive director of Planned Parenthood Advocates of Nebraska, said the organization works within a collective of five other states, three of which still have abortion access, including Nebraska. If LB626 passes, she said the organization can work within that network to ensure women can still get an abortion.
"We're going to continue, as an organization, to do everything we can to help people access care," she said. "Everything that's legally allowable to us."
That option will likely be challenging for women with lower incomes. Several opponents argued that the bill and its provisions will still allow wealthier women to access abortions.
If out-of-state options are off the table, opponents have expressed concerns that women will seek out dangerous methods to end their pregnancies. Several critics argued LB626 would ban safe abortions.
Kacie Ware of Omaha made that argument at a Planned Parenthood news conference earlier this month. When she got pregnant as a high school sophomore because of an abusive relationship, she said she went through the courts to obtain access to an abortion without her parents' permission. Had the courts denied her that access, she said she would have resorted to dangerous measures instead.
"I would have done just about anything to end that pregnancy," Ware said.
Photos: 2023 Nebraska legislative session
010523-owh-new-lege-em01.jpg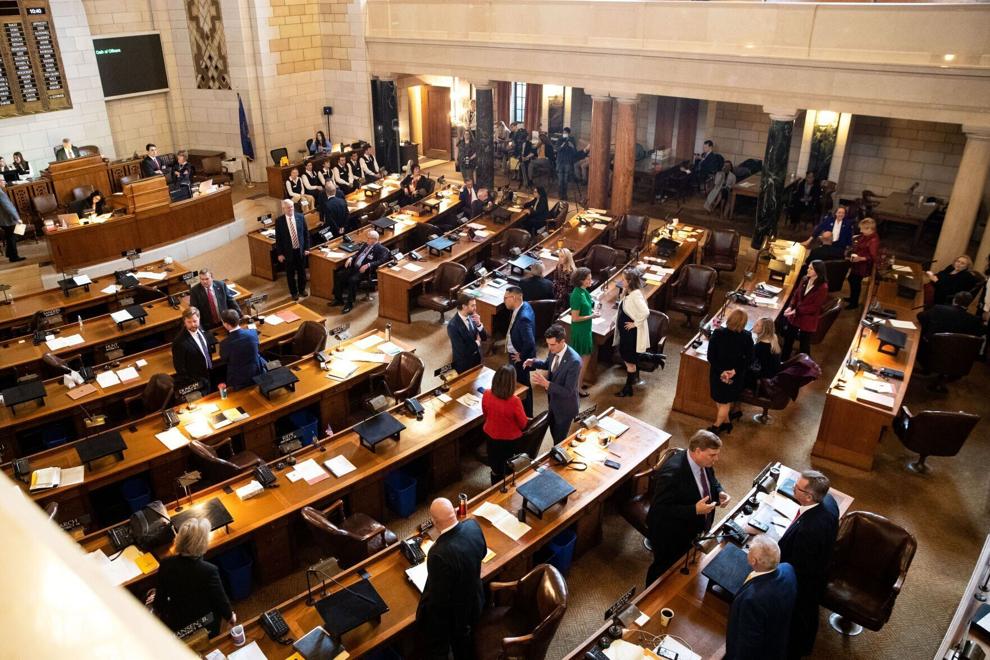 010523-owh-new-lege-em02.jpg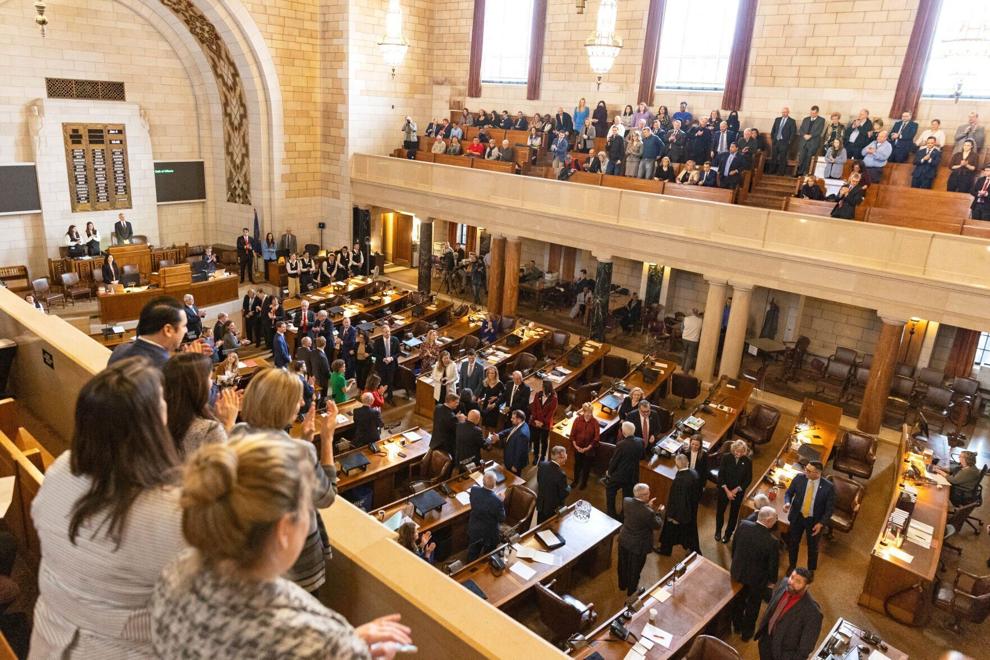 010523-owh-new-lege-em04.jpg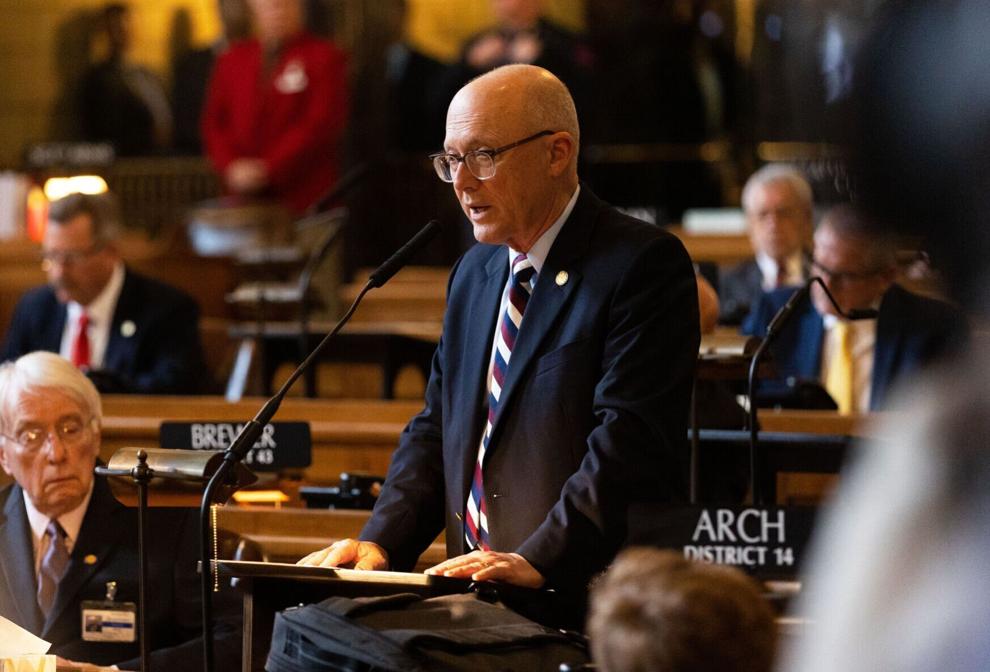 010523-owh-new-lege-em05.jpg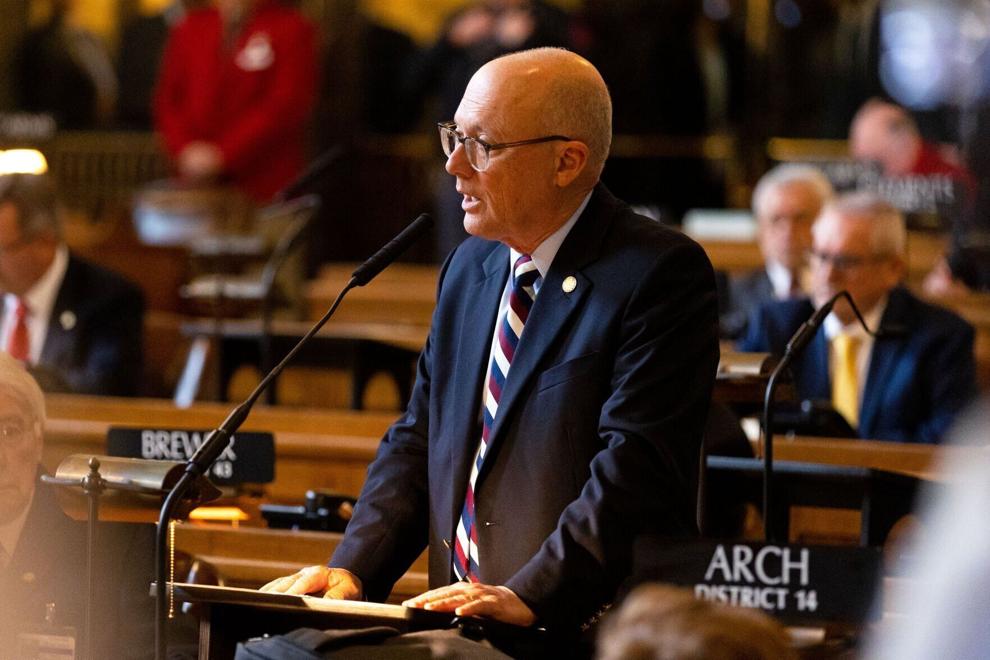 010523-owh-new-lege-em06.jpg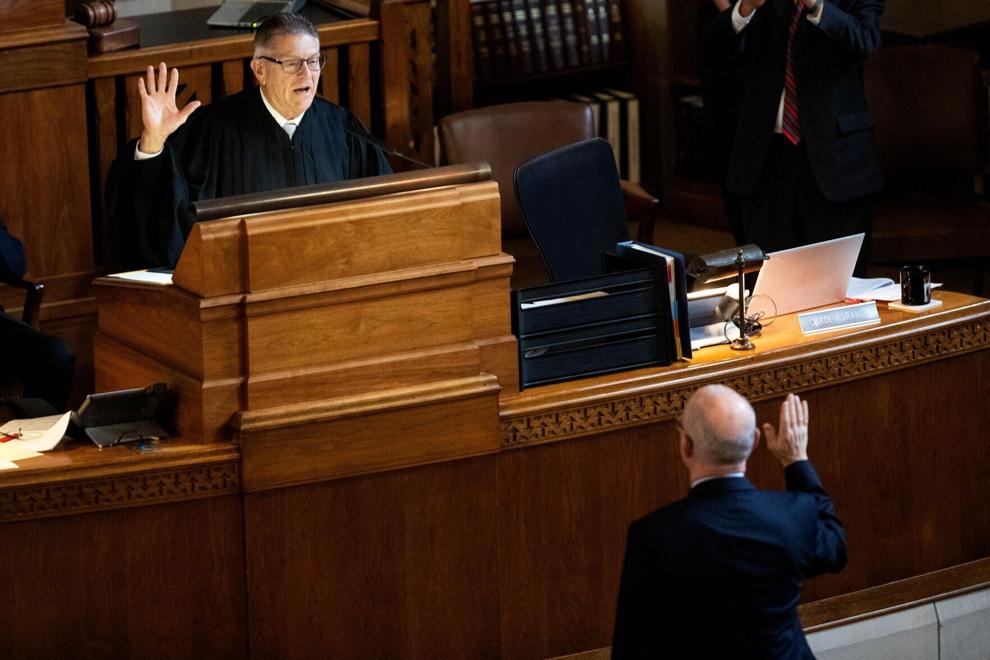 010523-owh-new-lege-em37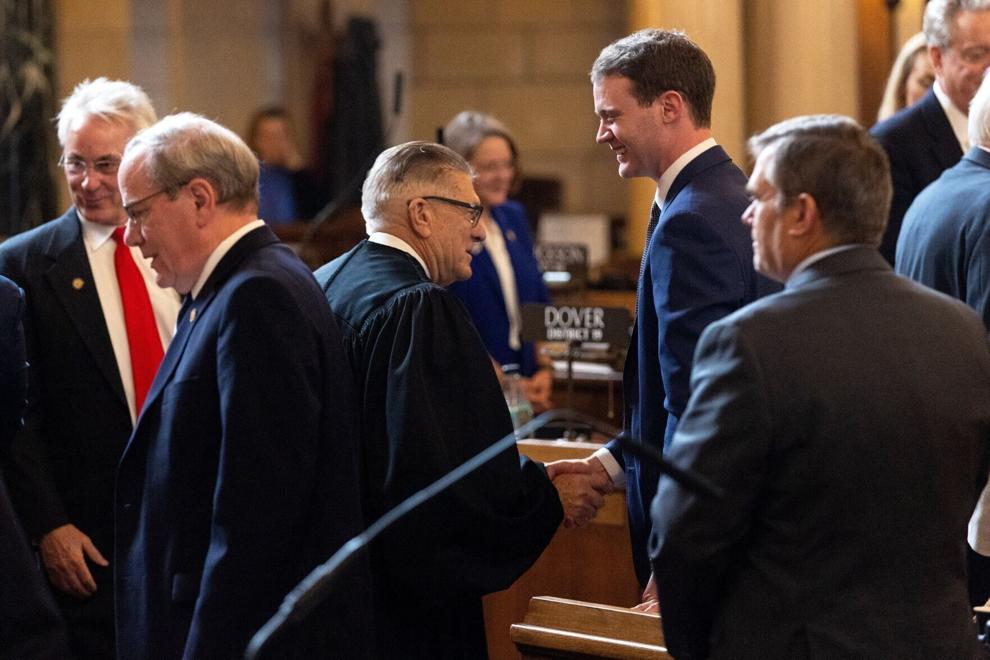 010523-owh-new-lege-em38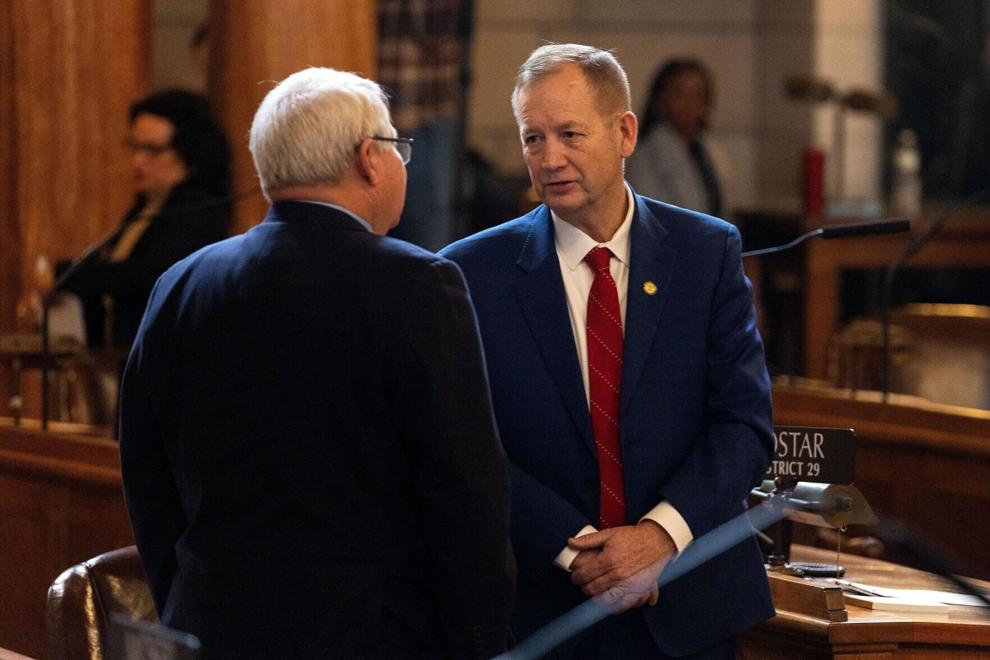 010523-owh-new-lege-em49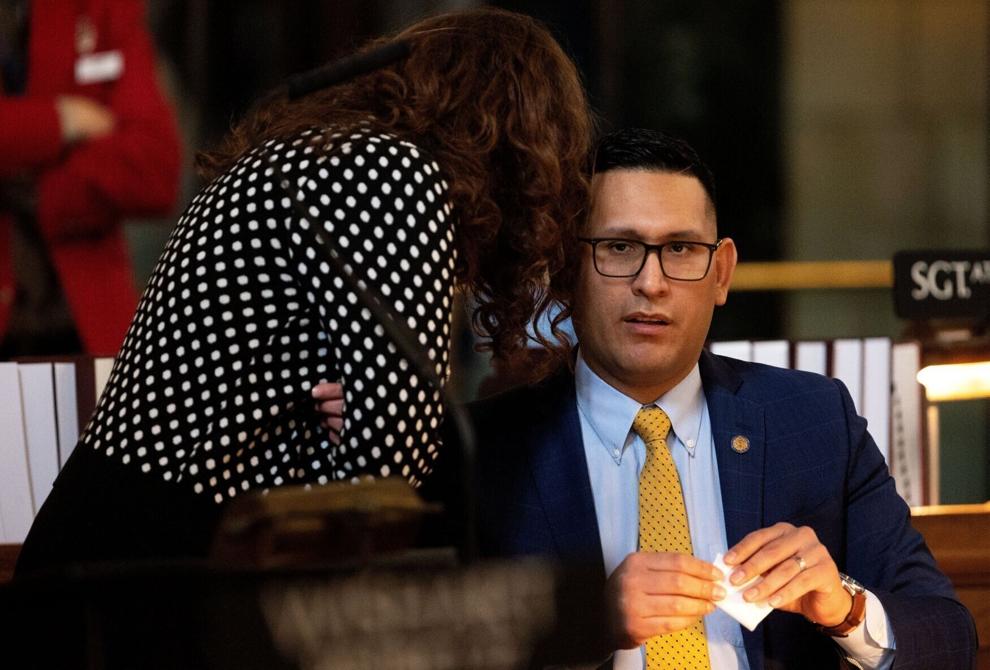 010523-owh-new-lege-em60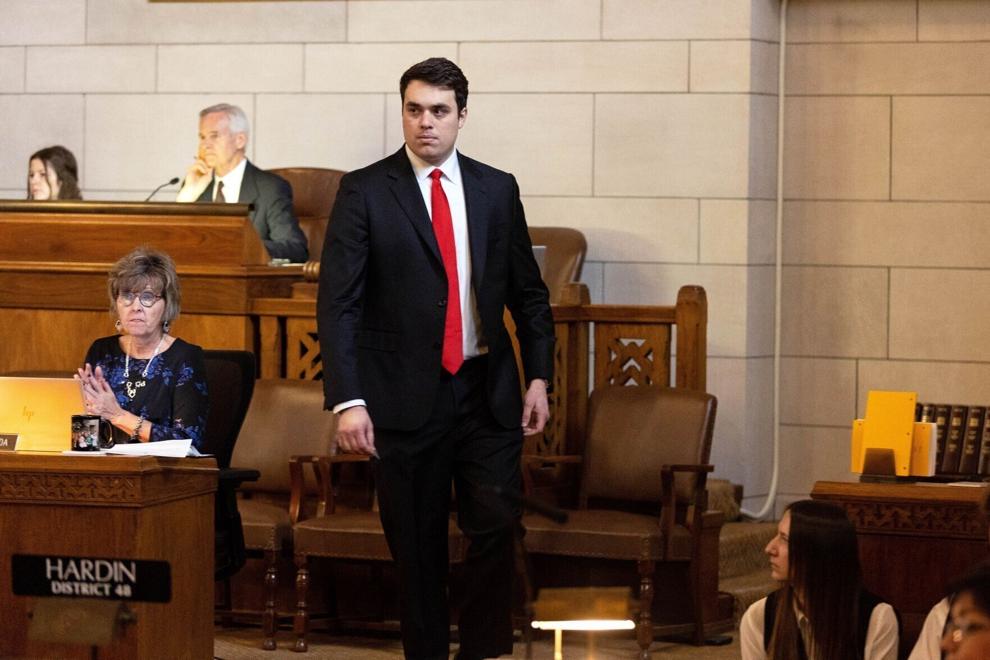 010523-owh-new-lege-em45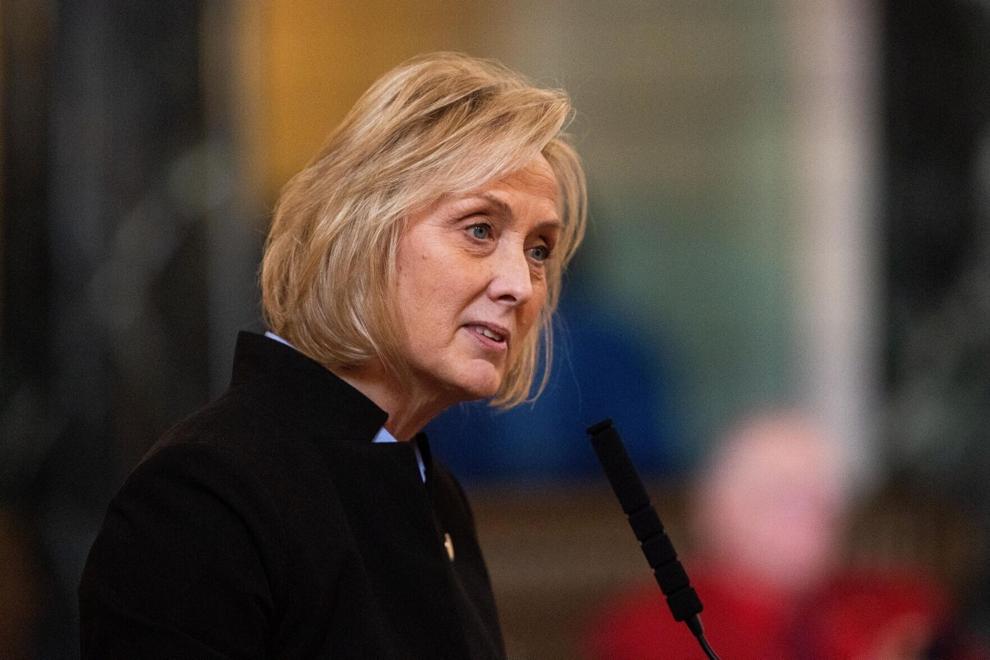 010523-owh-new-lege-em55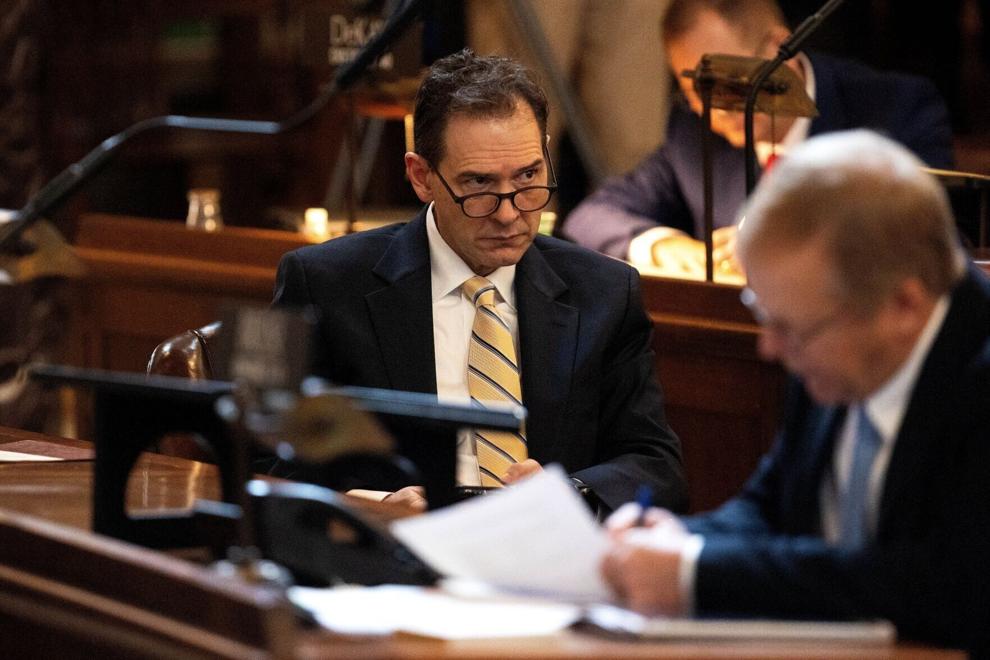 010523-owh-new-lege-em59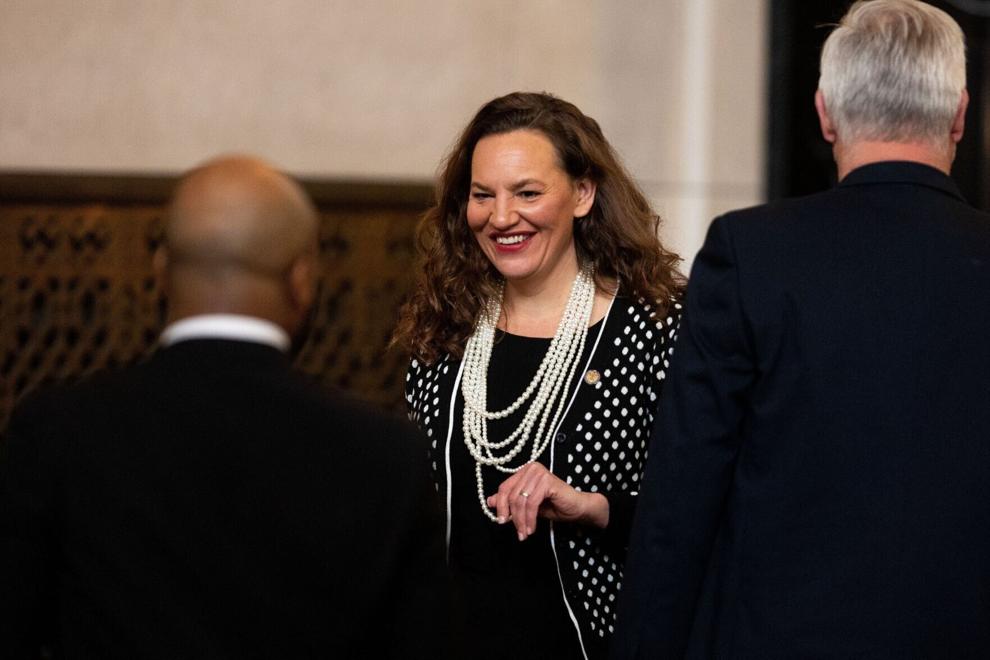 010523-owh-new-lege-em43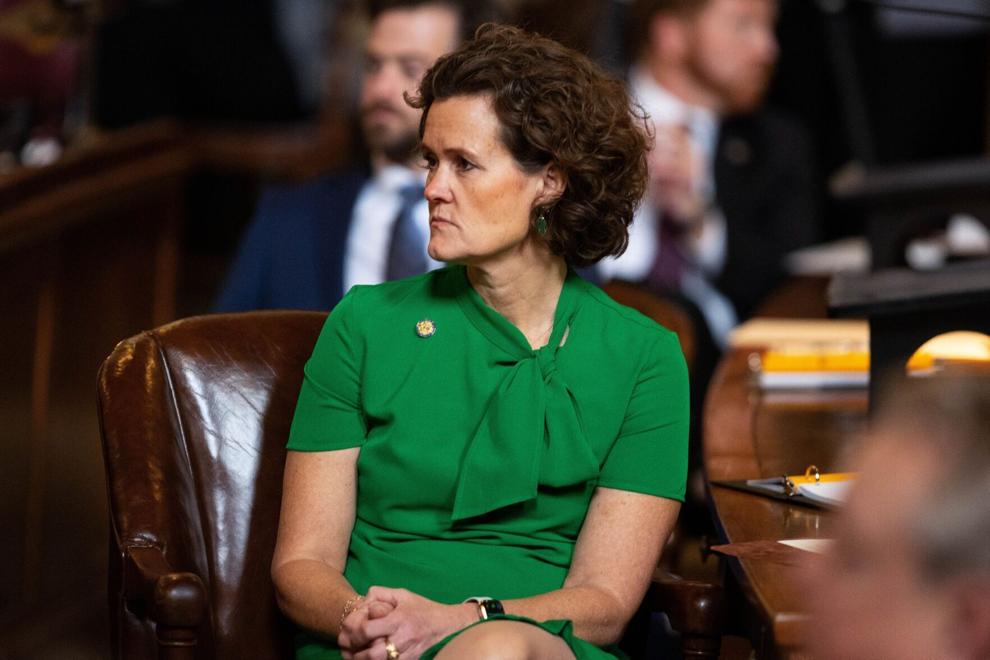 010523-owh-new-lege-em42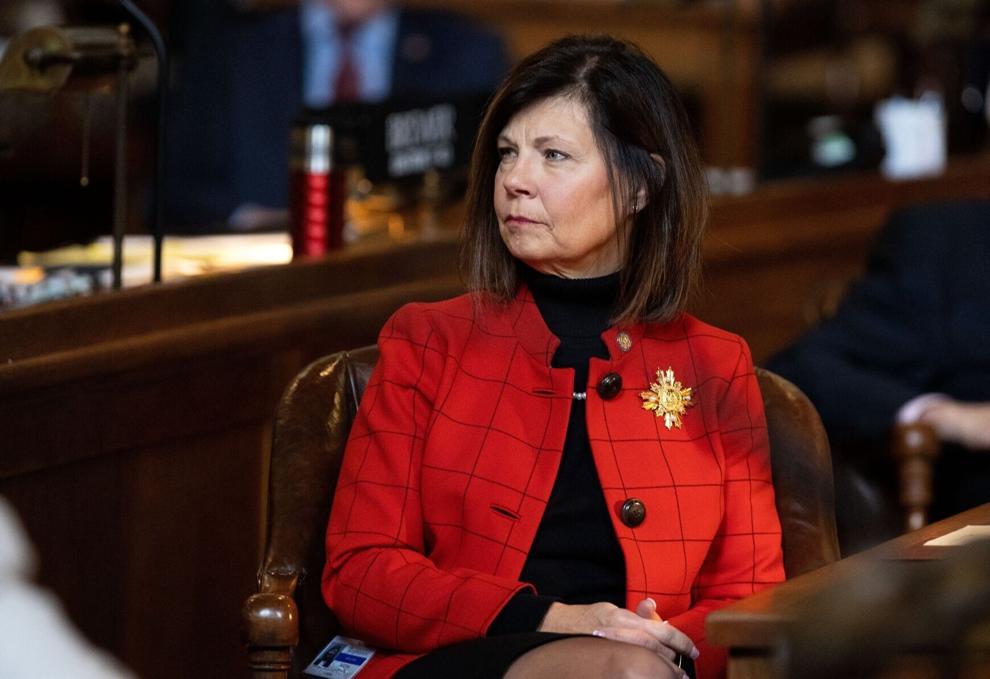 010523-owh-new-lege-em50
010523-owh-new-lege-em53
010523-owh-new-lege-em47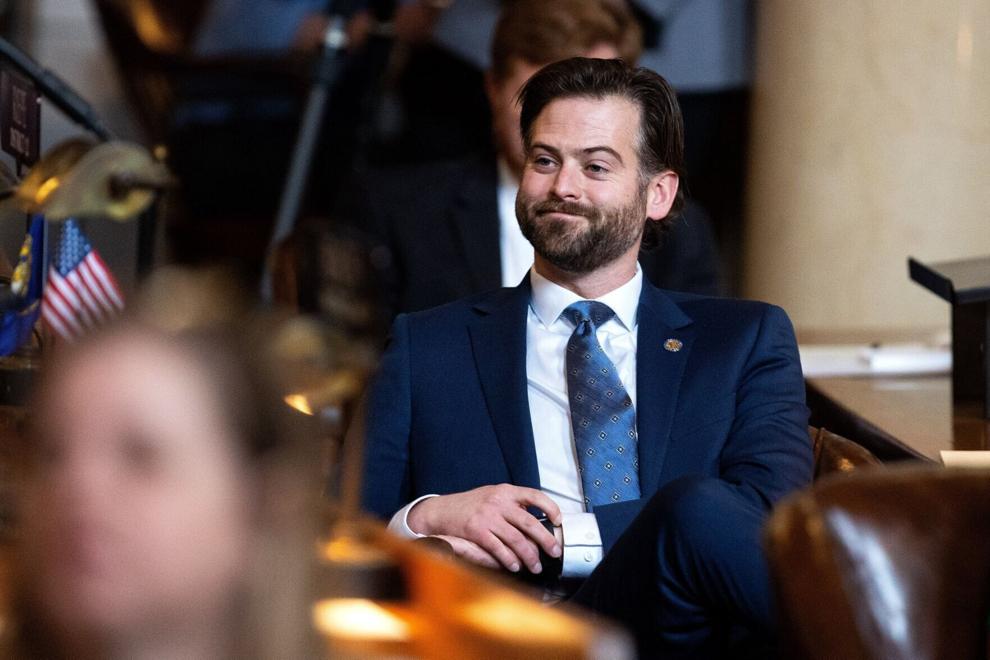 010523-owh-new-lege-em51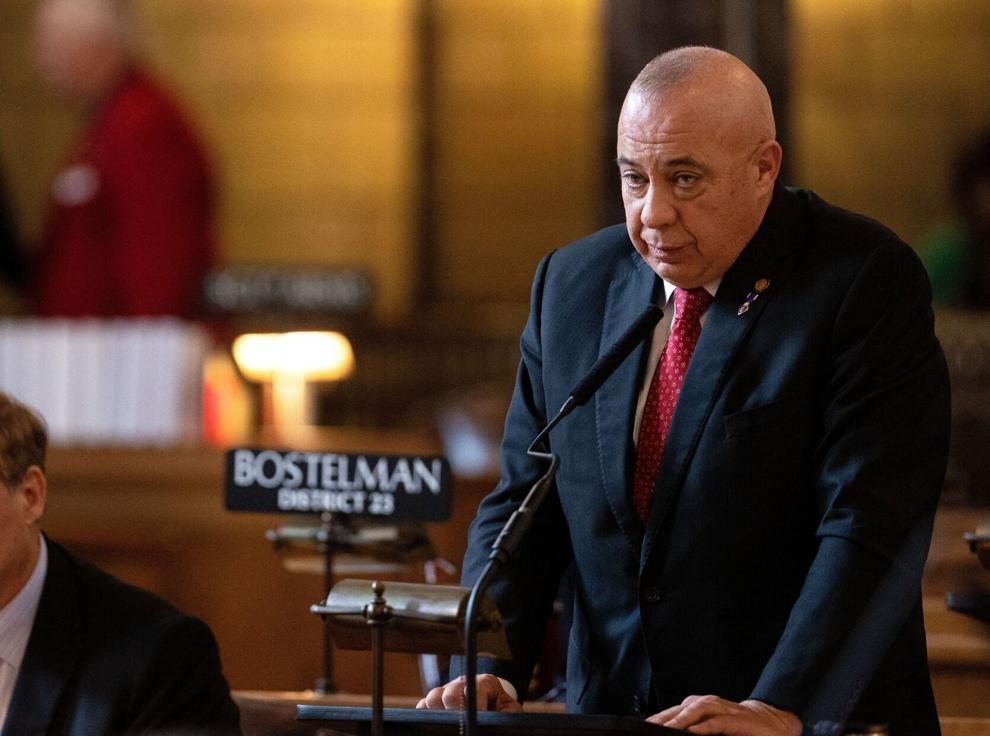 010523-owh-new-lege-em61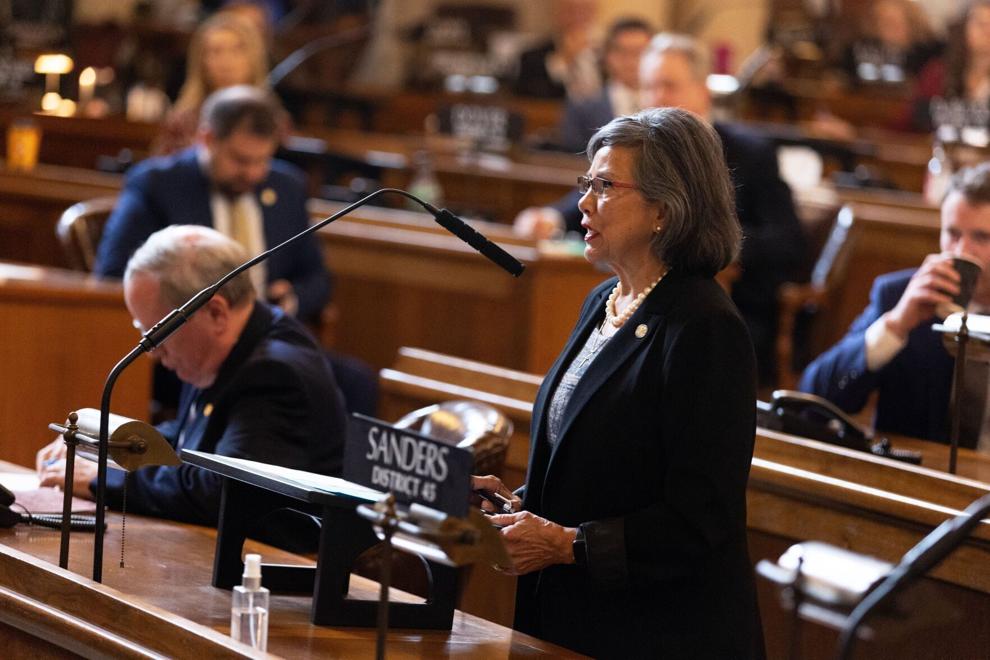 010523-owh-new-lege-em64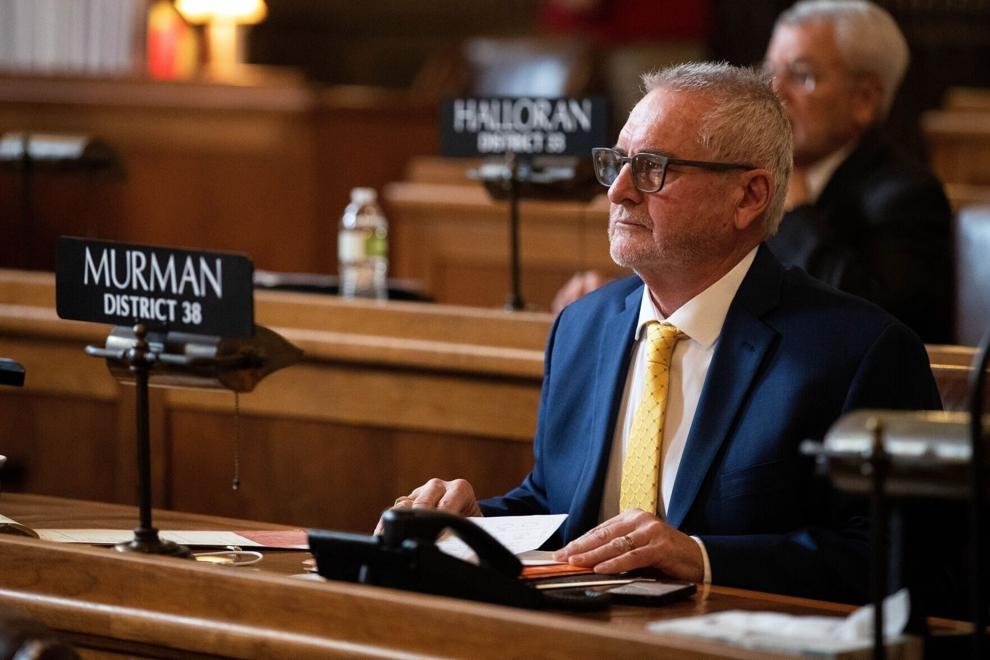 010523-owh-new-lege-em52
010523-owh-new-lege-em56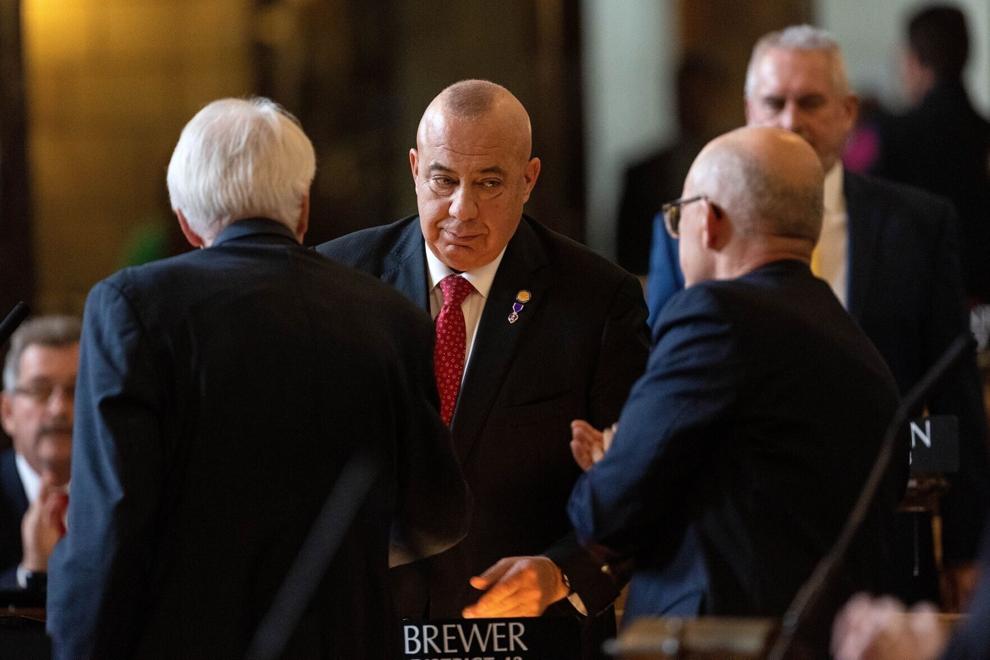 010523-owh-new-lege-em62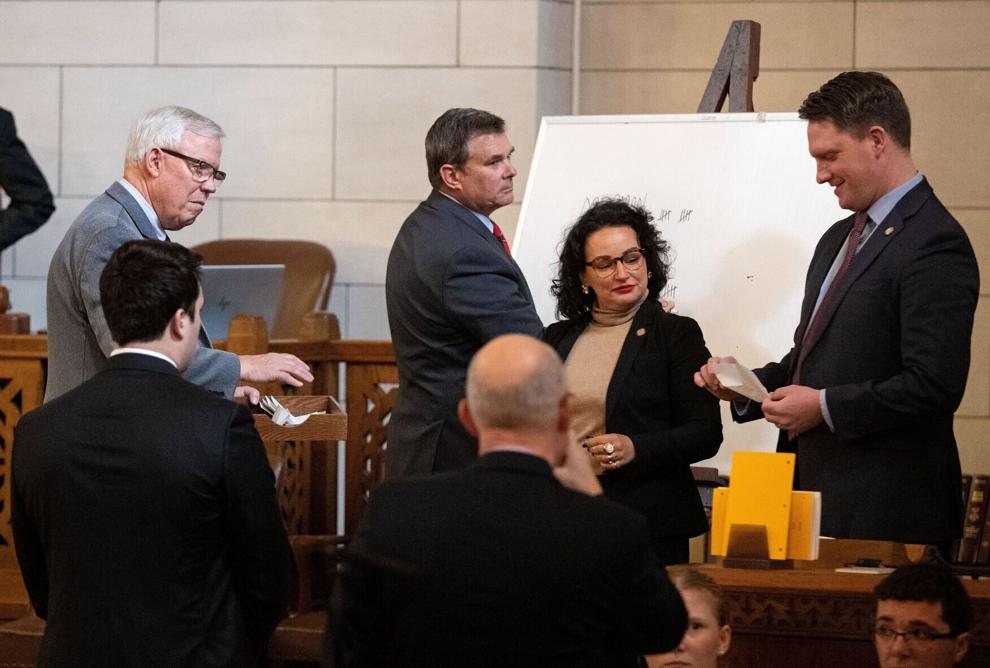 010523-owh-new-lege-em58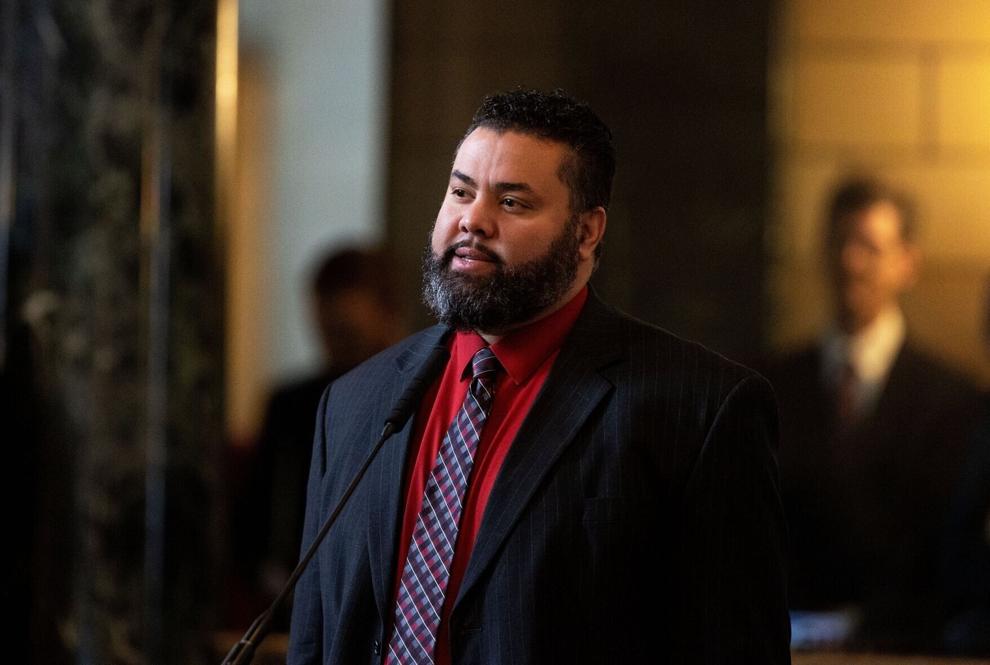 010523-owh-new-lege-em44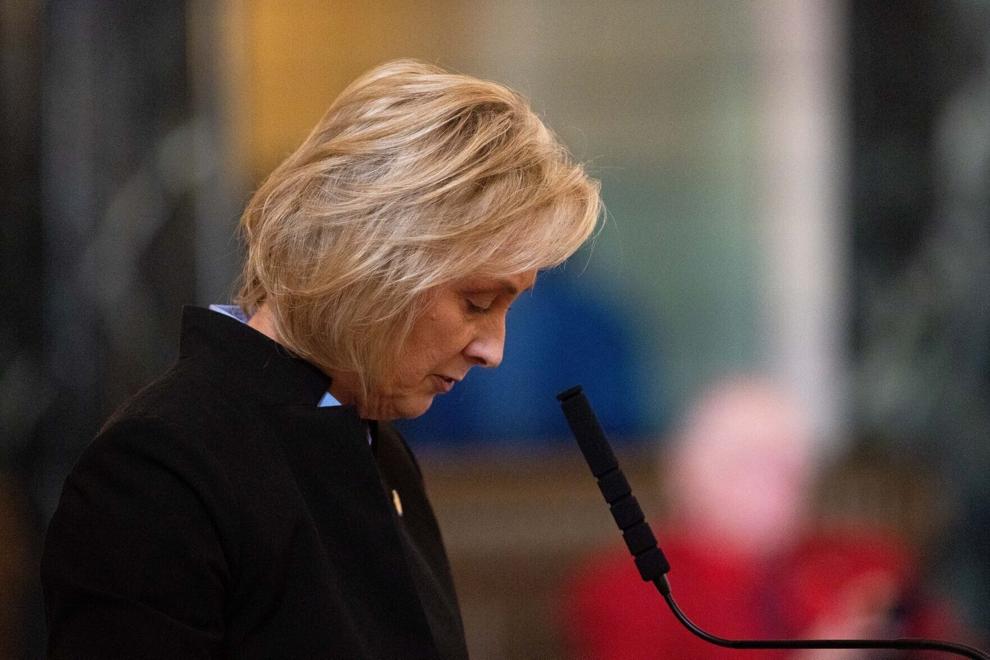 010523-owh-new-lege-em41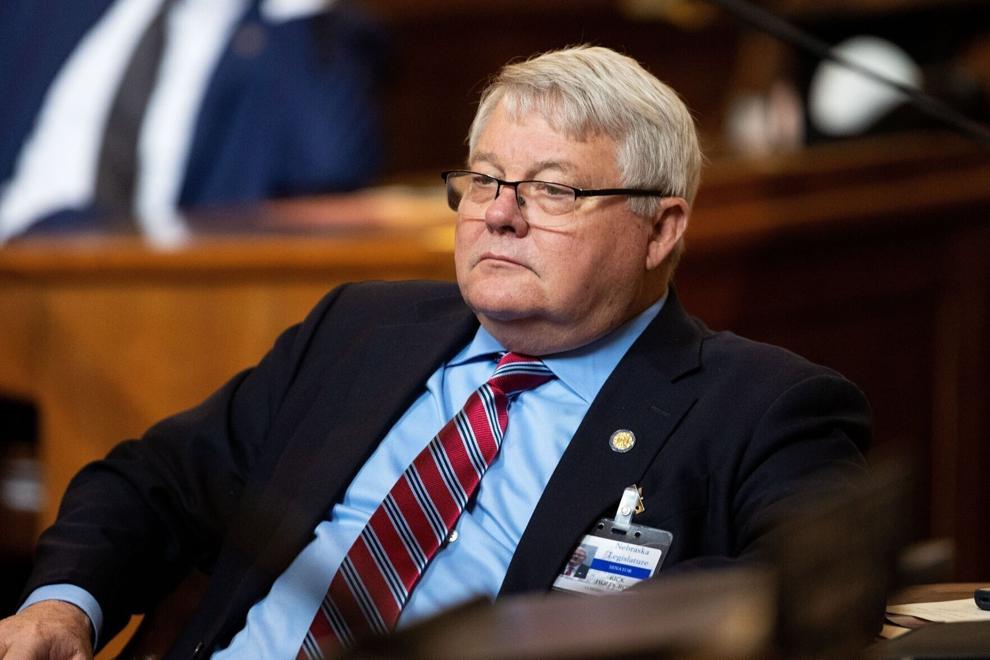 010523-owh-new-lege-em54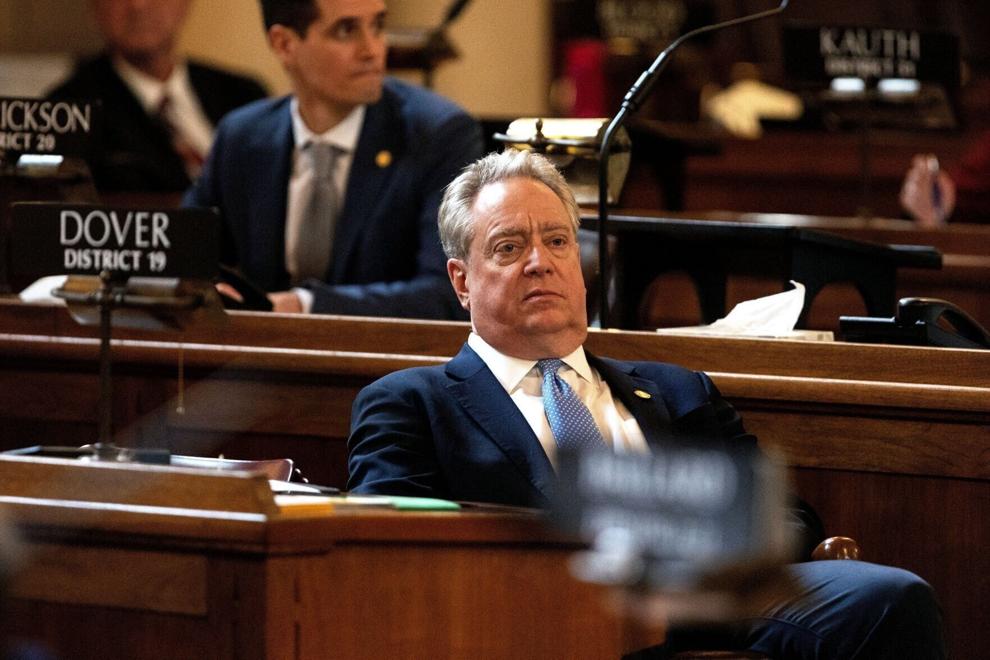 010523-owh-new-lege-em36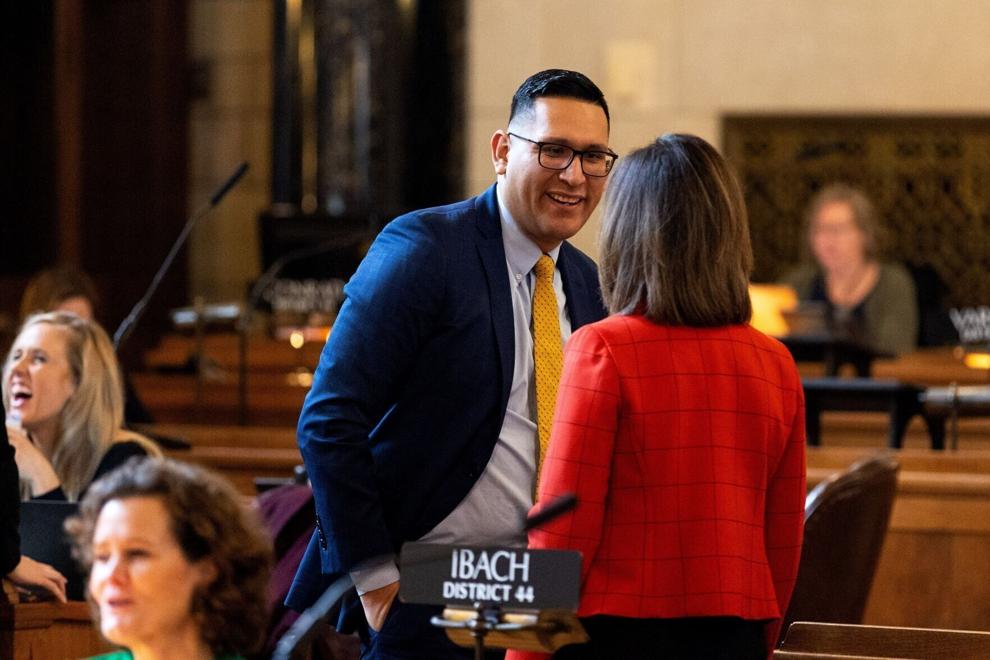 010523-owh-new-lege-em31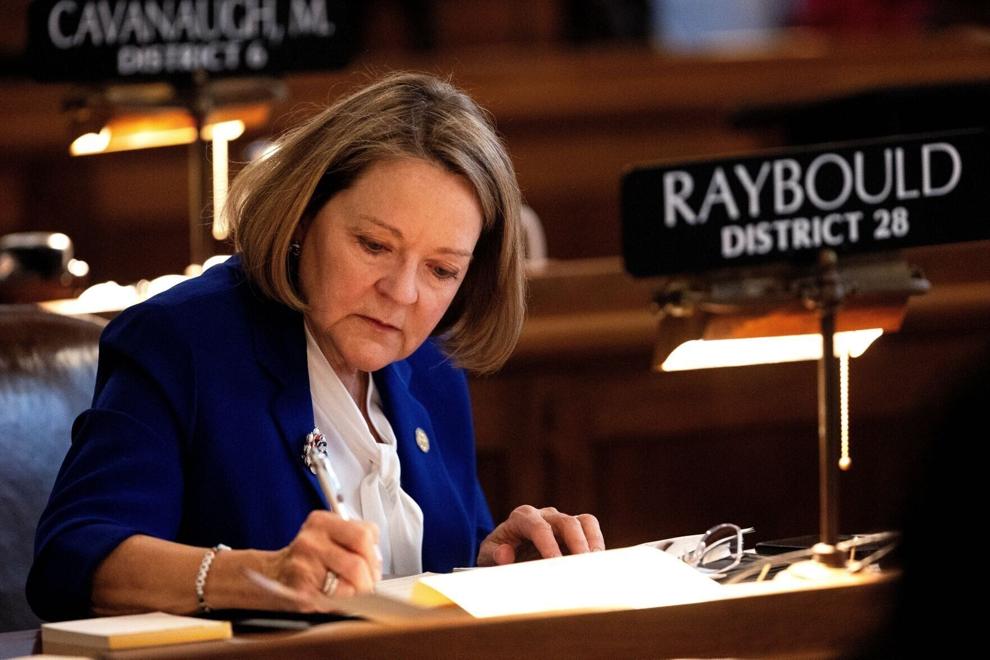 010523-owh-new-lege-em33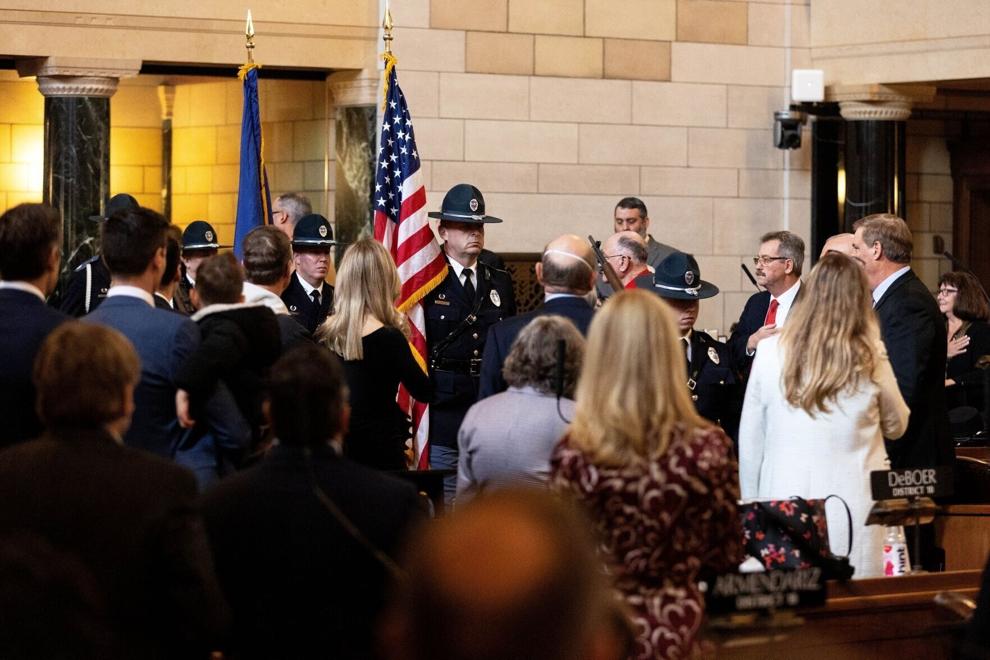 010523-owh-new-lege-em35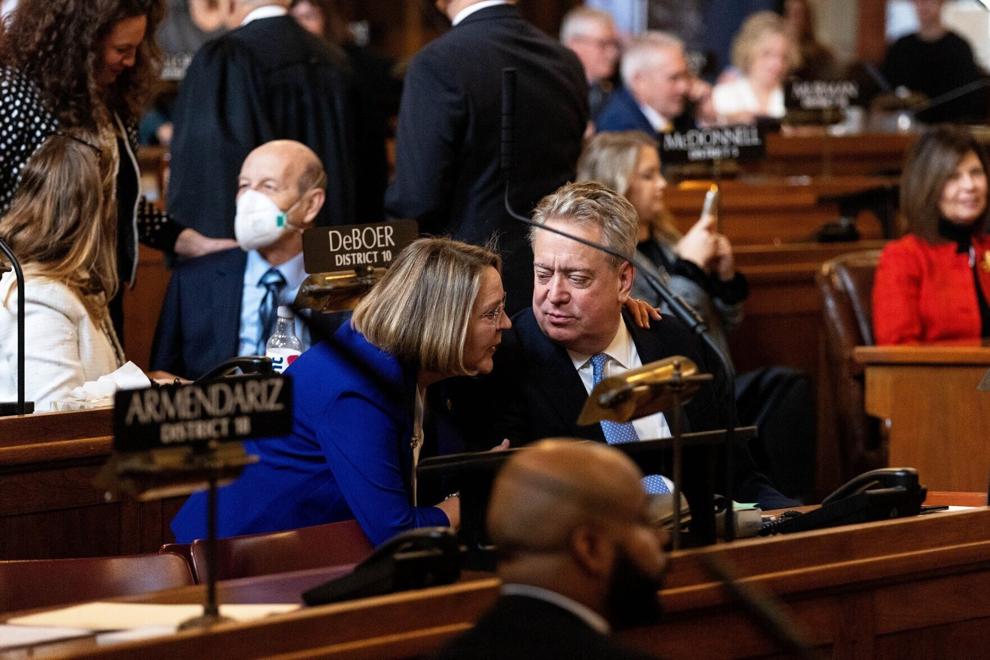 010523-owh-new-lege-em34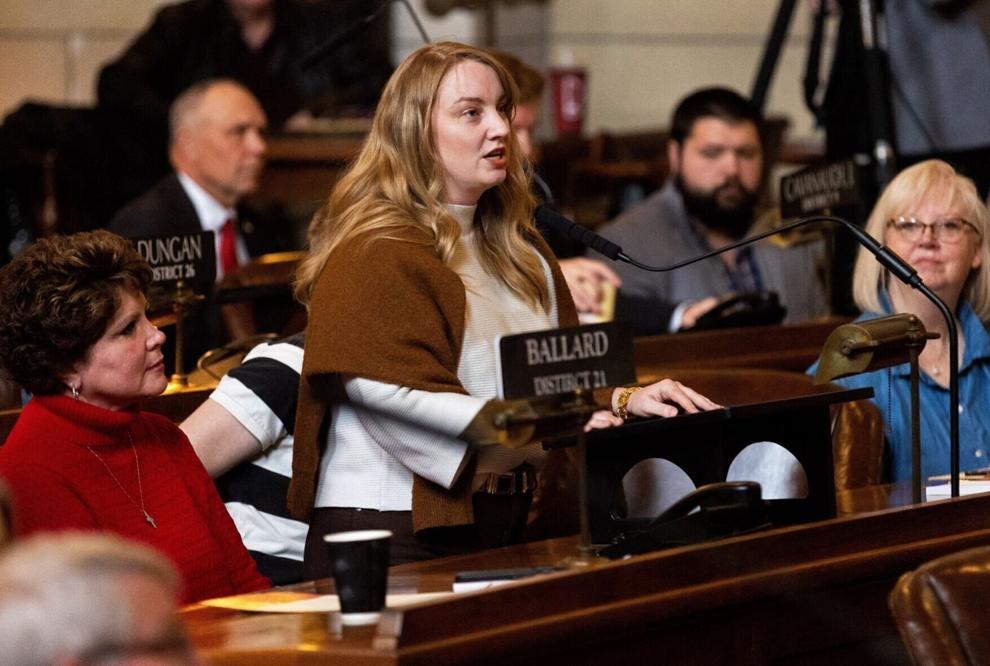 010523-owh-new-lege-em24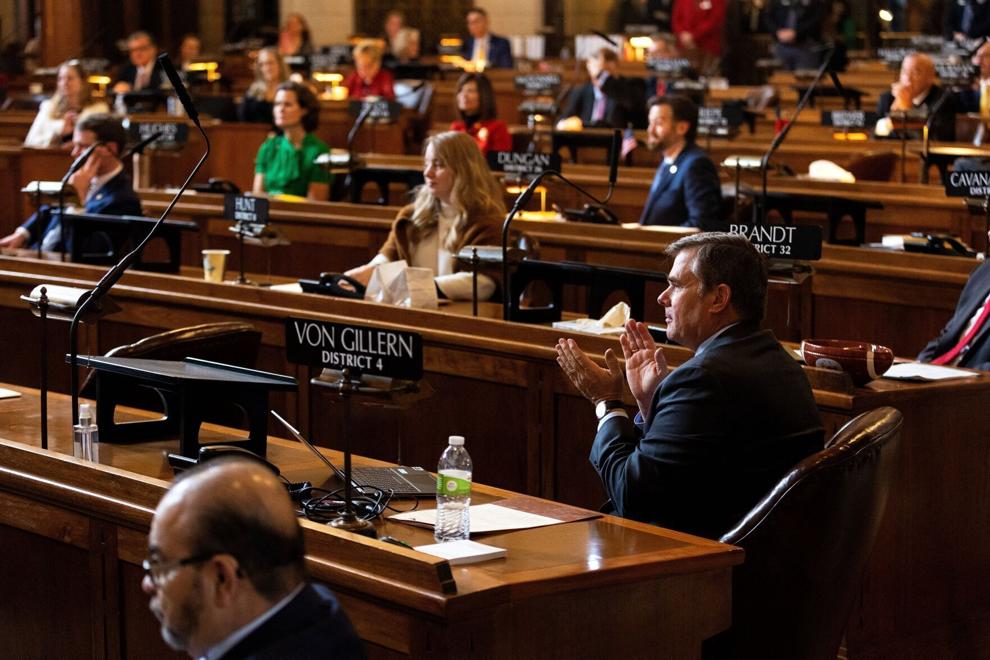 010523-owh-new-lege-em28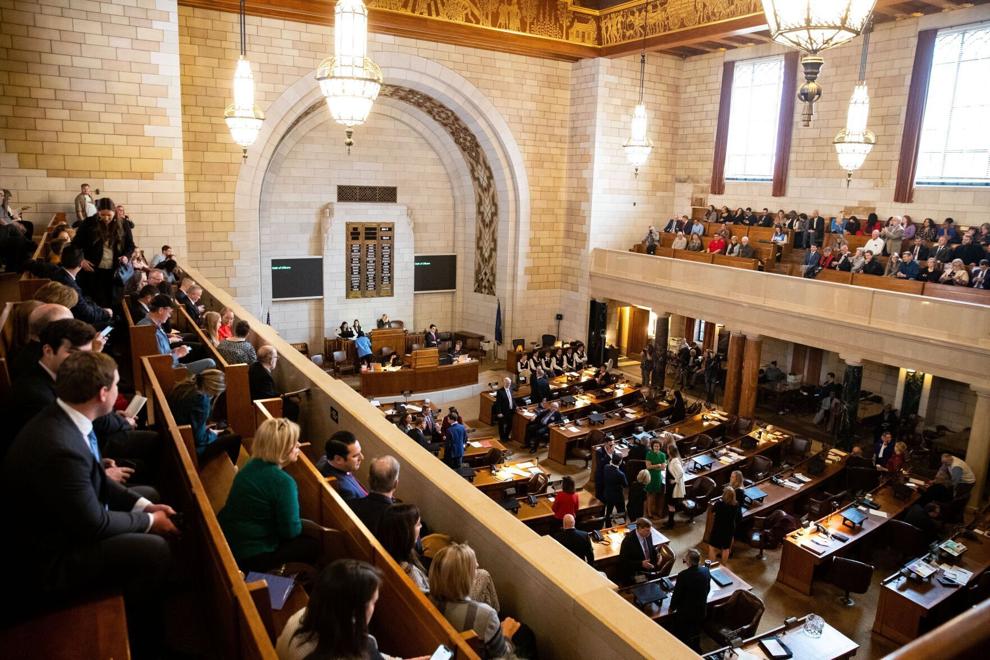 010523-owh-new-lege-em25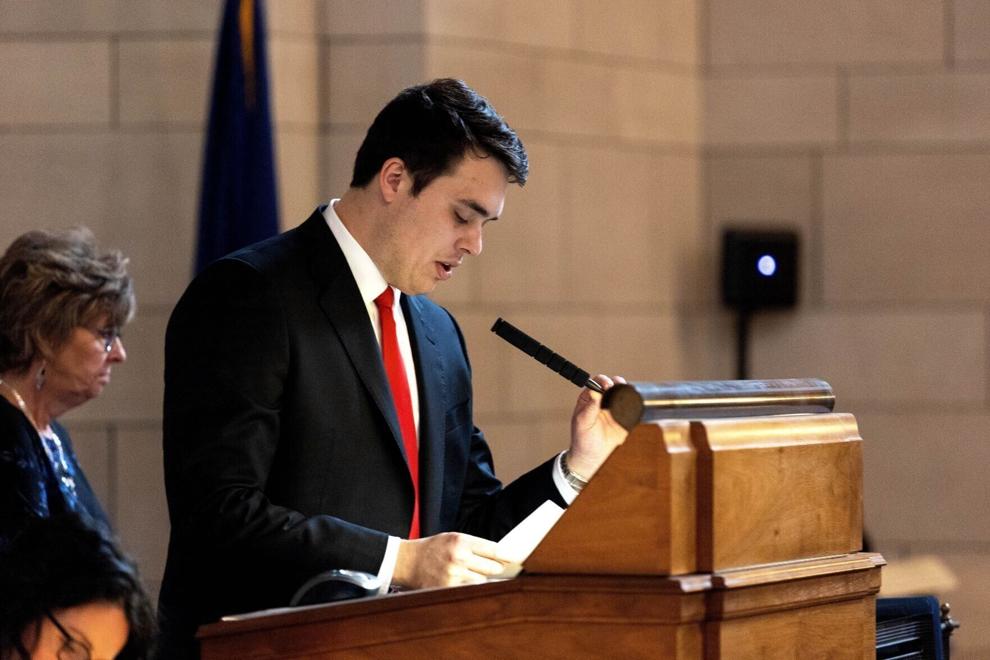 010523-owh-new-lege-em29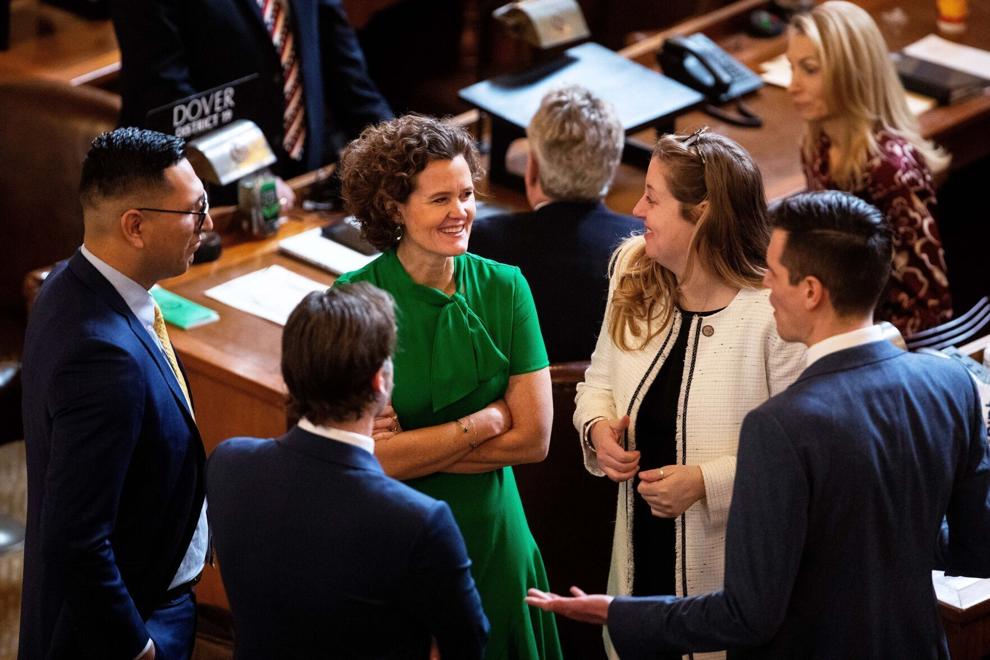 010523-owh-new-lege-em23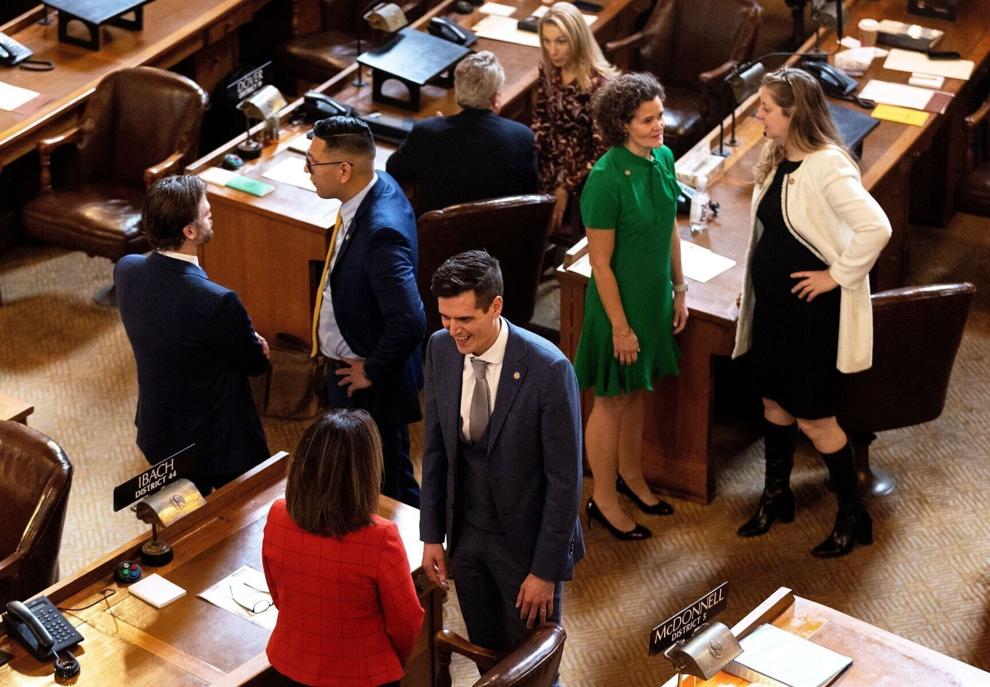 010523-owh-new-lege-em18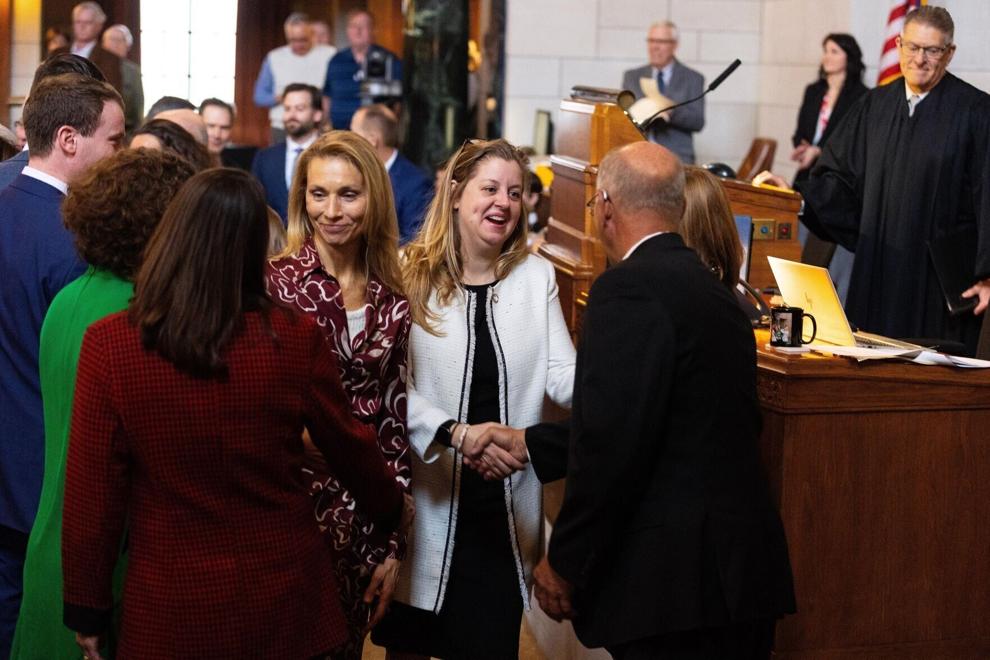 010523-owh-new-lege-em21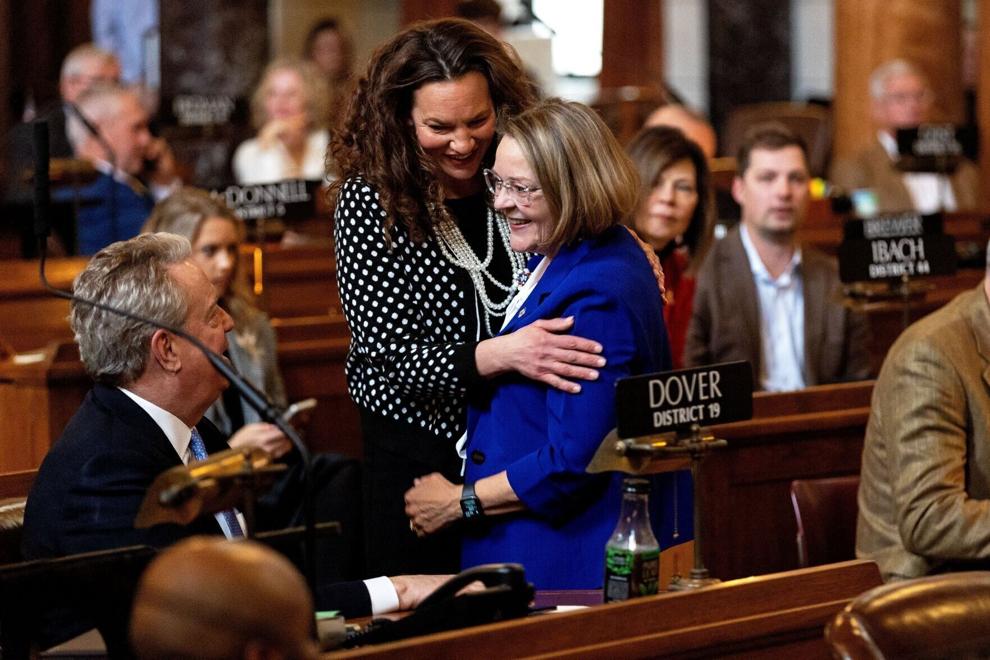 010523-owh-new-lege-em15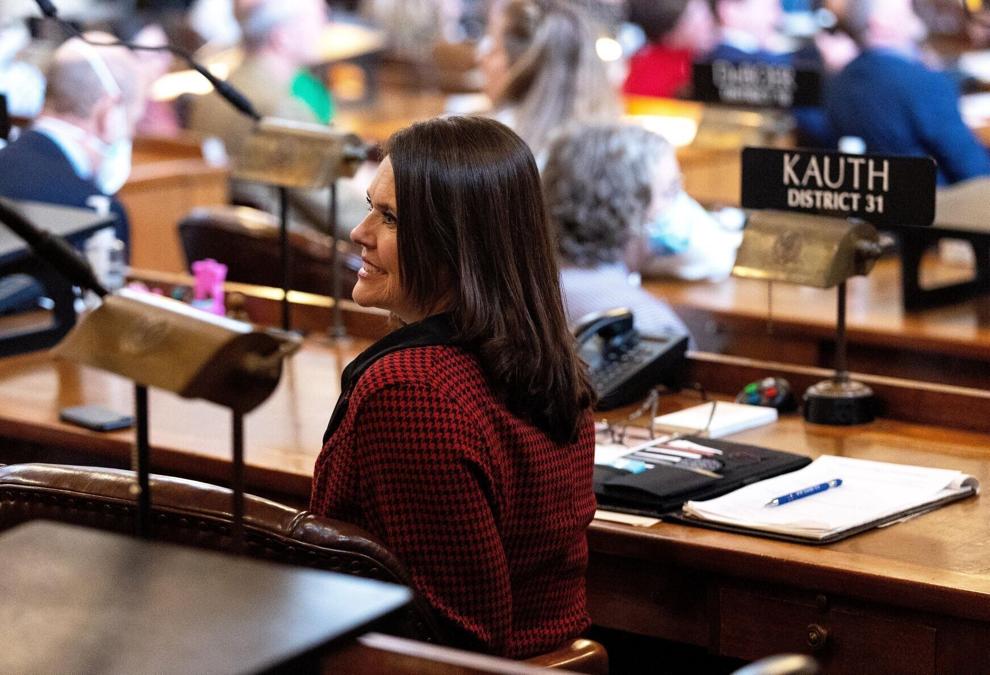 010523-owh-new-lege-em22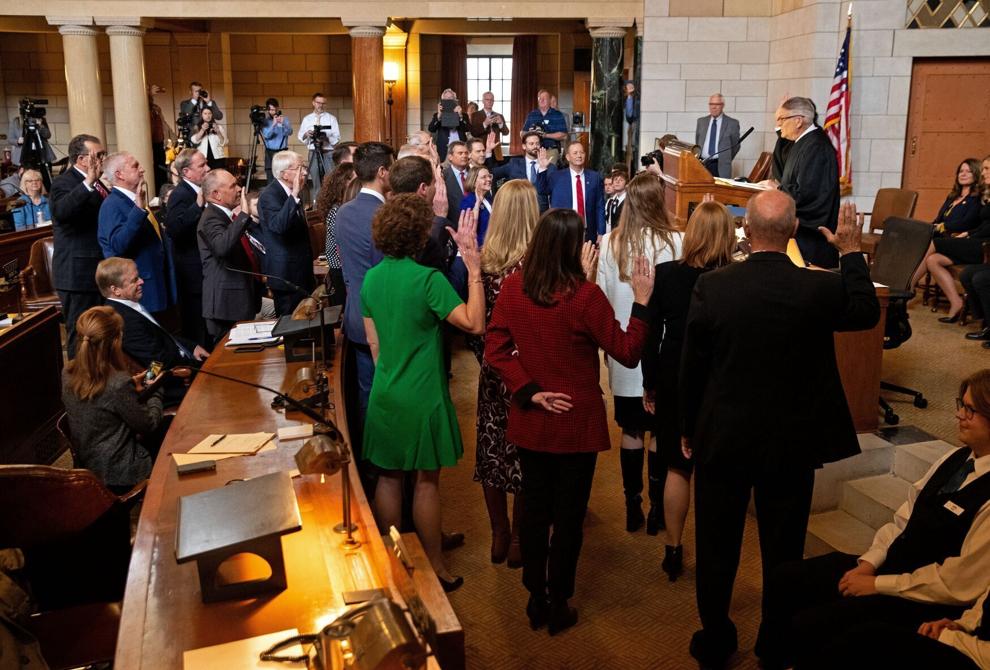 010523-owh-new-lege-em19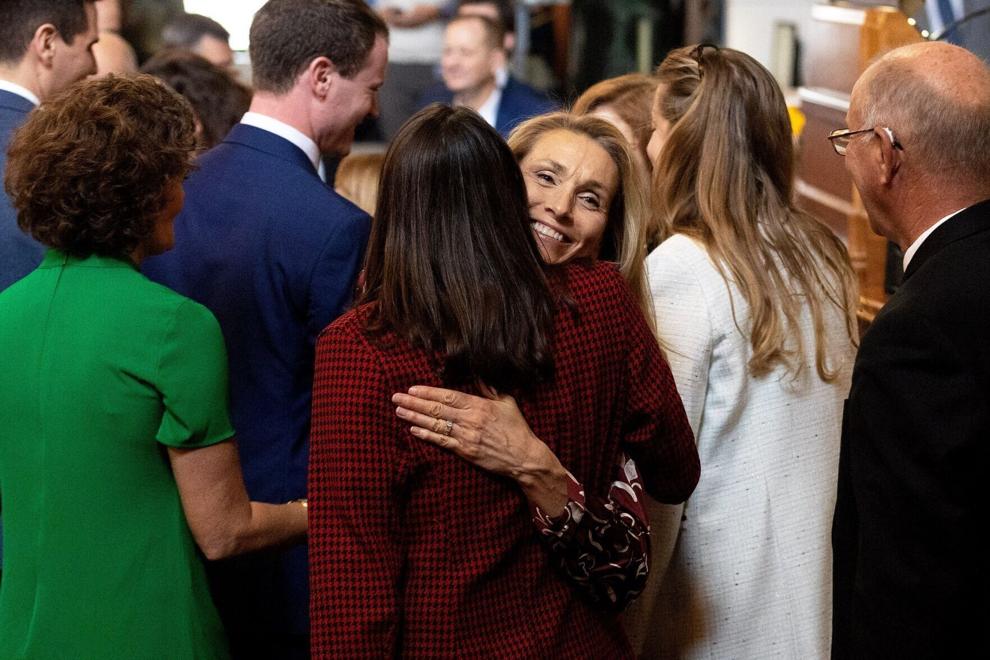 010523-owh-new-lege-em20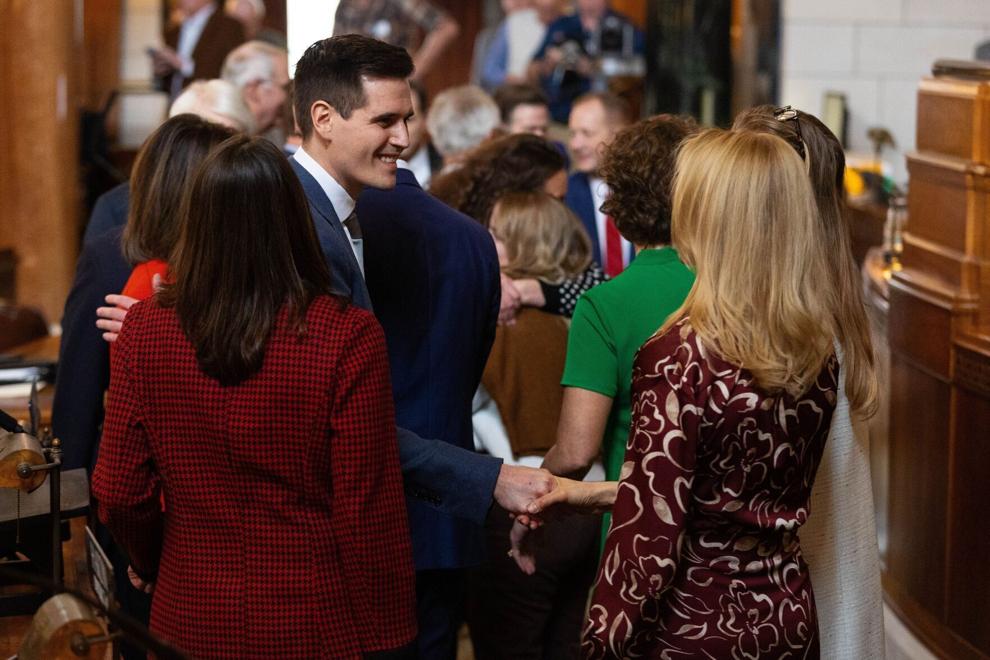 010523-owh-new-lege-em12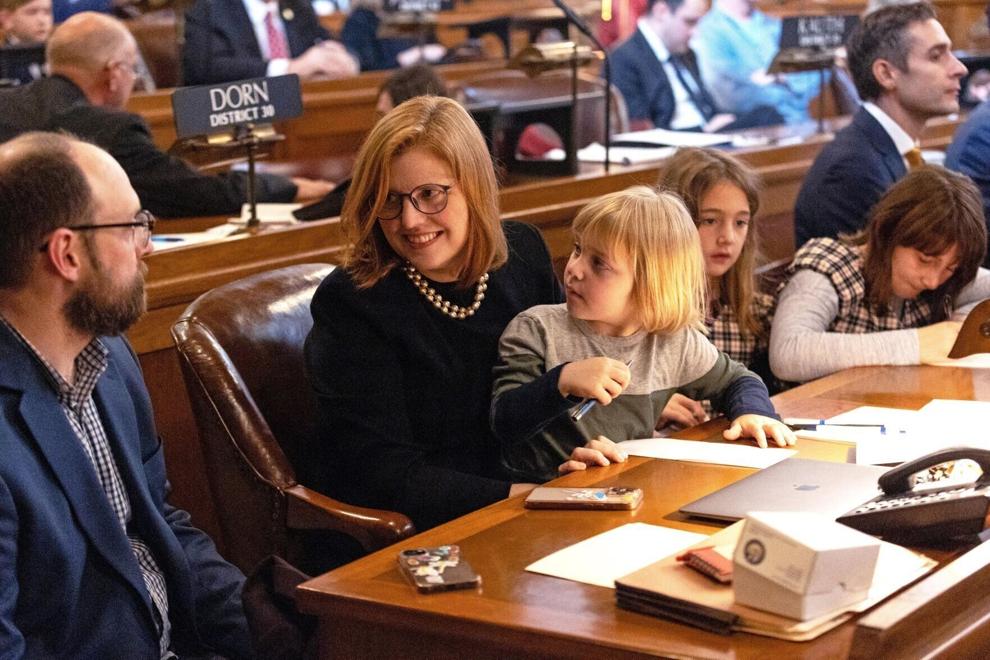 010523-owh-new-lege-em13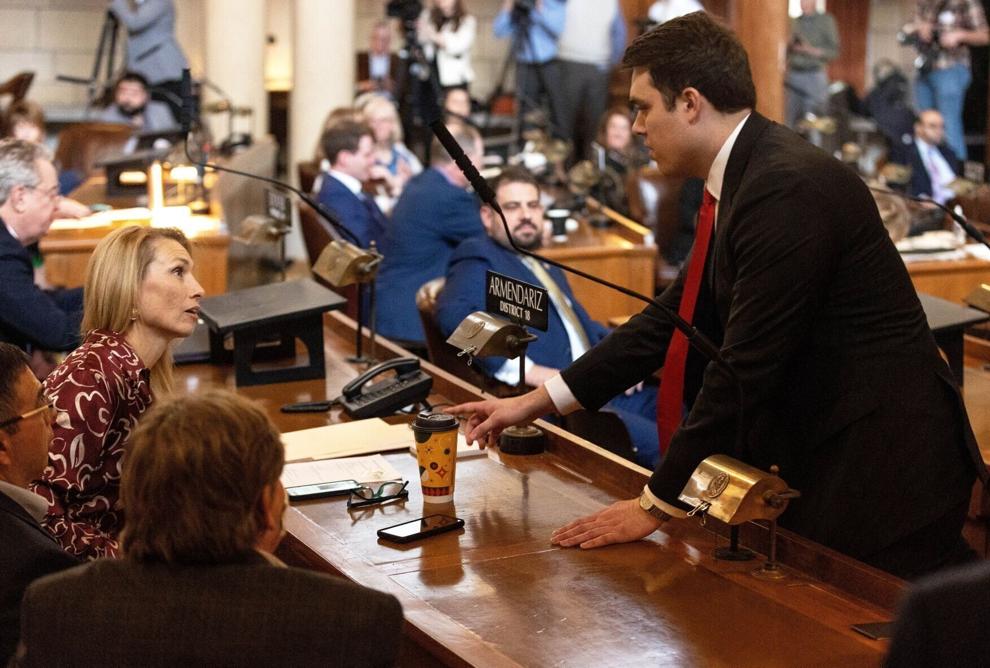 010523-owh-new-lege-em07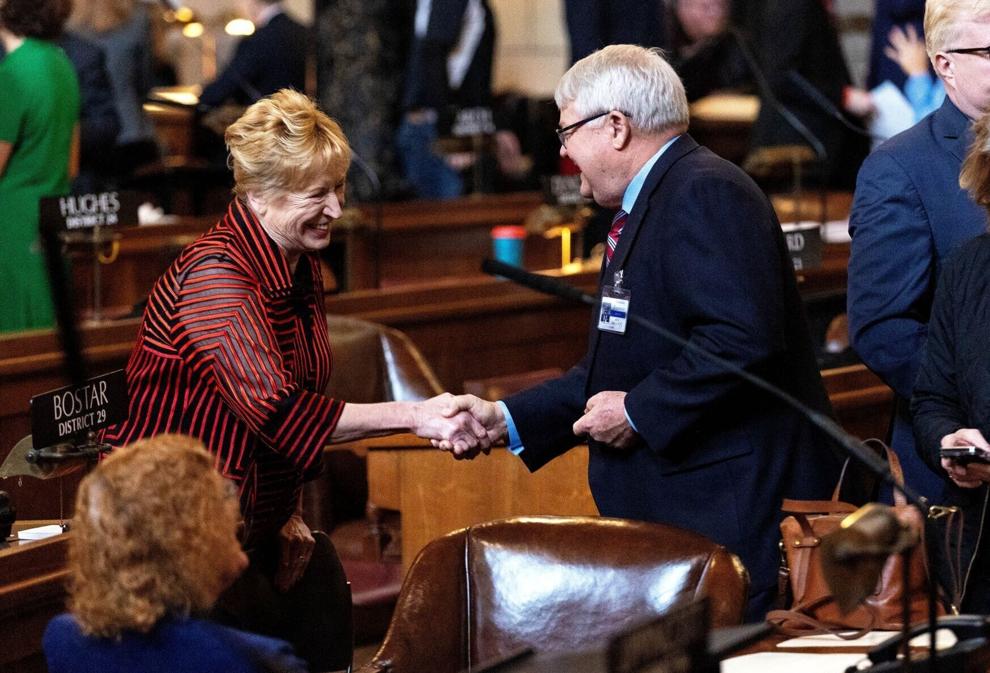 010523-owh-new-lege-em08
010523-owh-new-lege-em10