Our world changes when we dare to ask what if ... What if our carriages could harness the strength of 100 horses? What if we could transport our voices across oceans? What if we could hold all the information we desired in the palms of our hands?
Science fiction and fantasy have been asking the great and powerful what if for generations.
In fact, early speculative fiction seems to have predicted much of the technology we have now: 104 years before NASA launched Apollo-11, three Americans in Jules Verne's "From Earth to the Moon" boarded a "space-bullet" in Florida, and decades before we had cellphones and 3-D printers, characters on "Star Trek" were using communicator and replicator devices aboard the Starship Enterprise.
Though entertaining, these six works of speculative fiction, each with a heart for social justice, offer more to readers after the book is closed. And who knows? Maybe one day we'll cite one of these books as having inspired some social change before its realization.
'Octavia's Brood: Science Fiction Stories from Social Justice Movements'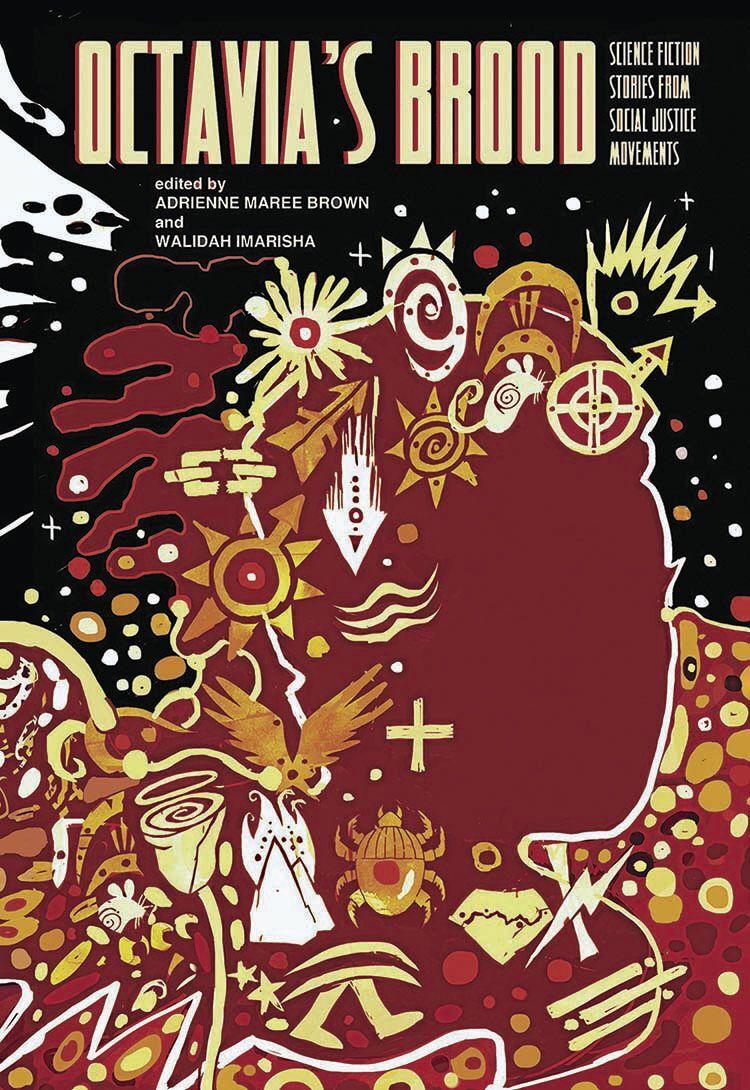 This AK Press anthology is named for Black science fiction writer Octavia E. Butler. Editors Adrienne Maree Brown and Walidah Imarisha have compiled 20 stories written by people who have dedicated their lives to fighting for social change alongside the works of recognizable names from the sci-fi world like Tananarive Due, Terry Bisson, LeVar Burton and Kalamu ya Salaam.
'The Vessels' by Anna M. Elias; Vesuvian Books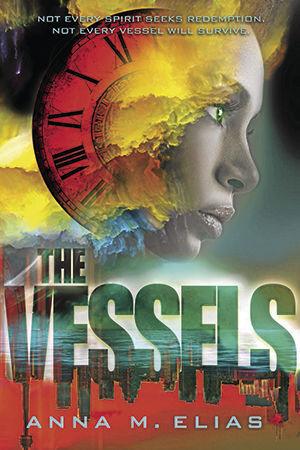 Four broken strangers volunteer for the Vessels program — an initiative that uses humans to host spirits that have yet to cross over into Elysium, helping them find forgiveness, restore love and right wrongs from their pasts. But as the newest vessels prepare to take on their first assignments, they encounter a rogue spirit — a serial killer — who has no interest in redemption. Not every vessel will survive.
In this supernatural thriller where every spirit has the chance to atone — no matter what hurt or harm they caused in their mortal life — Elias challenges her readers' ideas about forgiveness, an especially timely topic amid today's brutal cancel culture. Emotionally compelling and complex, "The Vessels" reminds readers of the power in their connection to others.
'How Long 'Til Black Future Month?' by N.K. Jemisin; Orbit Books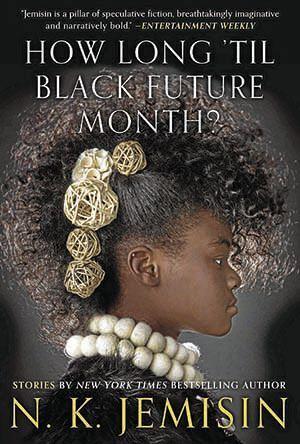 This breathtaking and stellar first collection of short fiction by three-time Hugo Award-winner and NYT bestselling author N.K. Jemisin features 22 stories, some of which have been expanded into novels.
Including her Hugo Award-nominated story "The City Born Great," the collection boasts tales of spirits haunting the flooded streets of a post-Hurricane Katrina New Orleans; a utopian society determined to learn from the mistakes of our world, which readers may recognize as Jemisin's answer to Ursula K. LeGuin's "The Ones Who Walk Away From Omelas"; Fey in the Jim Crow South and many others.
'Binti' by Nnedi Okorafor; Tor.com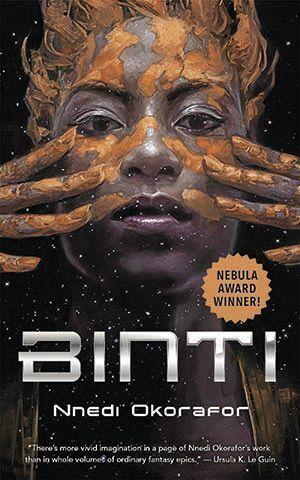 Knowledge comes at a cost for Binti. In order to attend the galaxy's top university, she must give up her place among family and enter a world of strangers who don't understand her culture. As she prepares to step into this new world, she finds herself in the middle of warring alien races. In order to survive, she'll have to use the tools at her disposal — those of her people behind her and of the prestigious institution ahead.
'Vox' by Christina Dalcher; Berkley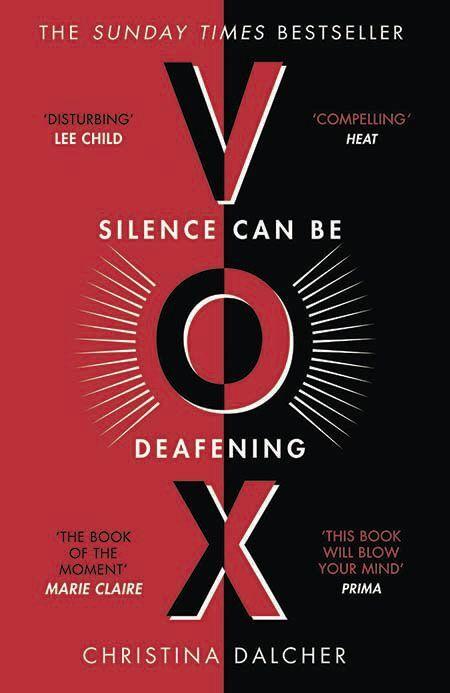 In the vein of Margaret Atwood's "The Handmaid's Tale" and Naomi Alderman's "The Power," Christina Dalcher explores women's rights in this dystopian tale where the government limits women to speaking 100 words per day. Non-verbal communication — sign language, writing of any kind, pantomiming — is also forbidden. Books have been banned, and women are no longer educated. Vox portrays the ambition and sacrifices of one mother as she tries to regain her own voice and fight the oppression facing all other women in this society. "Vox" will give readers chills as they consider both the horrors of Dalcher's tale and the significance in the re-emergence of feminist dystopian novels.
'Red Rising' by Pierce Brown; Del Rey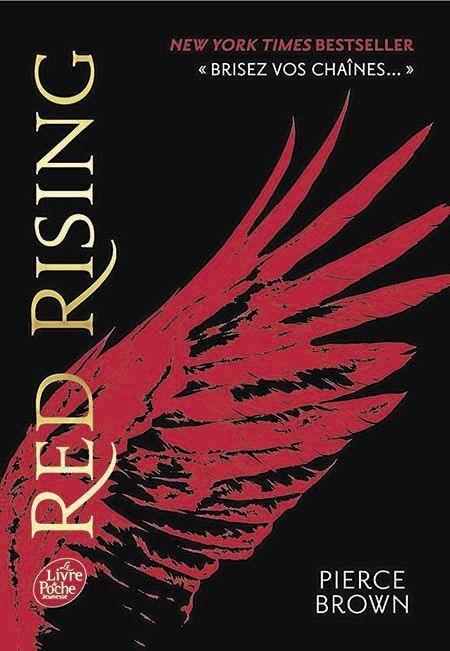 In this futuristic, color-coded society, the Red caste works tirelessly to make the surface of Mars inhabitable, a task they believe will create a better world for future generations. They've all been deceived. Darrow, a Red, discovers that humans reached the surface long ago and his people have been used as slaves for generations. In his quest for justice, he finds himself fighting for his life and the future of civilization in a brutal competition designed by the ruling Gold class.
Here are more book suggestions as you hunker down in quarantine:
'The Return' by Nicholas Sparks; Grand Central, Sept. 29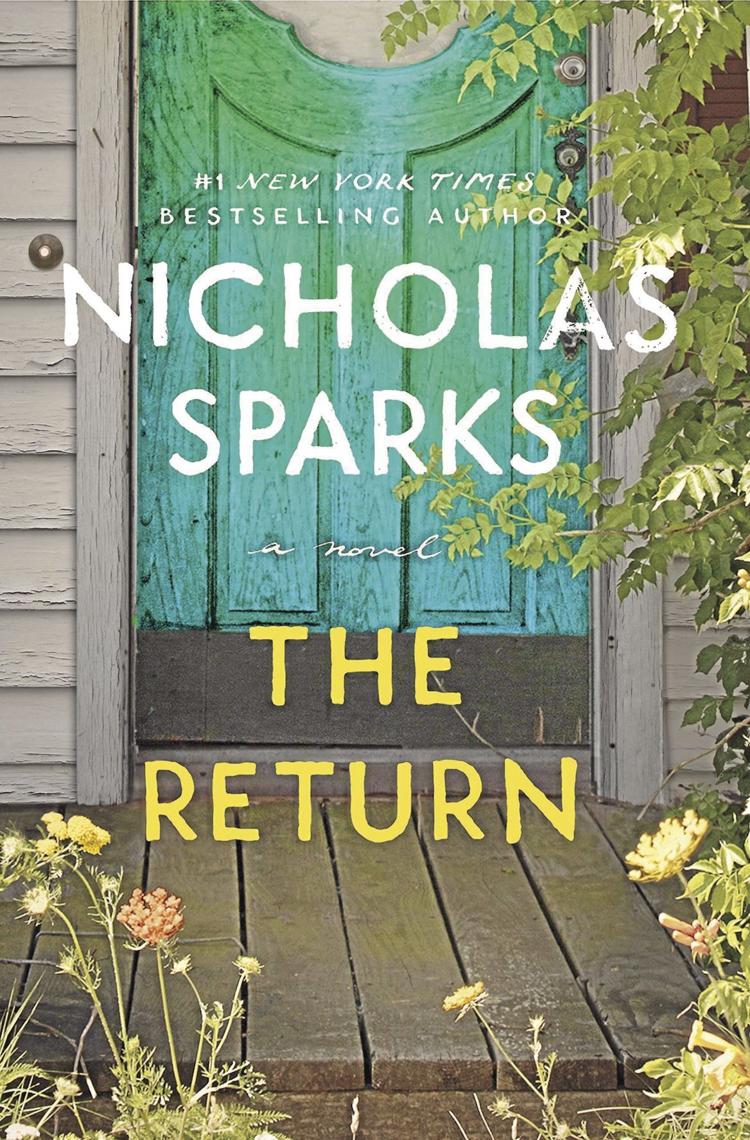 No. 1 New York Times bestselling author Nicholas Sparks returns with the story of an injured Navy doctor. Trevor Benson never intended to move back to New Bern, North Carolina. But when a mortar blast outside the hospital where he worked sent him home from Afghanistan with devastating injuries, the dilapidated cabin he'd inherited from his grandfather seemed as good a place to regroup as any. Trevor isn't prepared to fall in love with a local ... yet, from their very first encounter, Trevor feels a connection with deputy sheriff Natalie Masterson that he can't ignore.
'The Roommate' by Rosie Danan; Berkley, out now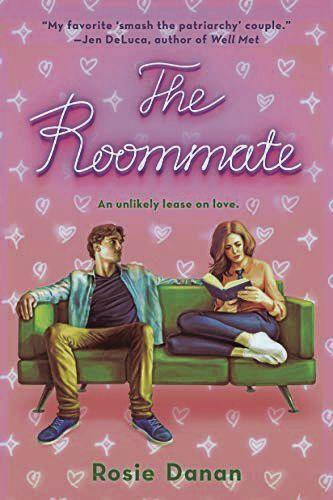 Shy, uptight East Coast socialite Clara Wheaton has been lured cross-country by her childhood crush, a bait-and-switch that finds her sharing a summer sublet with a charming stranger, Josh. Things are going fine until Clara's curiosity about her roomie gets the better of her and she looks him up online and finds out what he does for a living. Uh oh. Turns out, Josh is an actor ... in adult films. His professional prowess inspires her to take tackling the stigma against female desire into her own hands. They may not agree on much, but Josh and Clara both believe women deserve better sex. What they decide to do about it will change both of their lives, and if they're lucky, they'll help everyone else get lucky, too.
'Spoiler Alert' by Olivia Dade; Avon, Oct. 6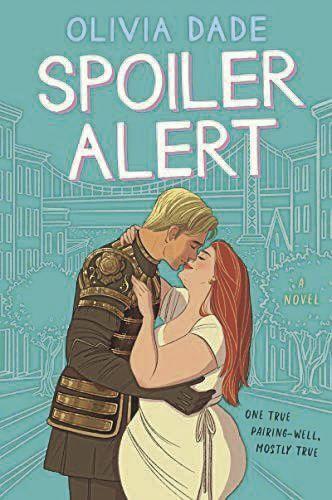 The world may know Marcus Caster-Rupp as Aeneas, star of the biggest show on television, but fan fiction readers call him something else: Book!AeneasWouldNever. Marcus gets out his frustrations with the show through anonymous stories about the internet's favorite couple, Aeneas and Lavinia. But if anyone discovered his online persona, he'd be finished in Hollywood. April Whittier has secrets of her own. A hardcore Lavinia fan, she's long hidden her fanfic and cosplay hobbies from her "real life" — but not anymore. When she dares to post her latest costume creation on Twitter, her plus-size take goes viral. And when Marcus asks her out to spite her internet critics, truth officially becomes stranger than fanfiction.
'Scandalous Secrets' by Synithia Williams; HQN Books, out now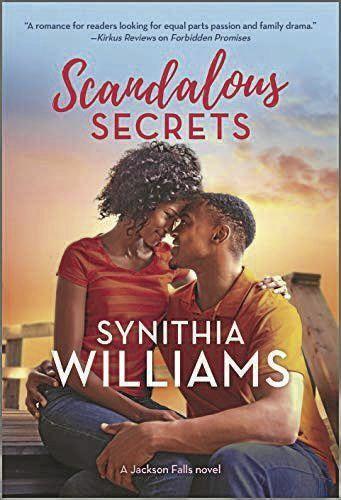 Byron Robidoux is running for a U.S. Senate seat. He's got the backing of some powerful political connections, but his plans are suddenly upended when a blackmailer surfaces wielding a secret that Byron's kept for over a decade. Trouble is, the secret is also a lie. And revealing the truth could have terrible repercussions for the person he told that lie to protect. Zoe Hammond, now a strong and confident single mother, was Byron's friend in his college days. As their mutual attraction grows, he'll need to figure it out or risk losing everything.
'Here to Stay' by Adriana Herrera; Carina Press, out now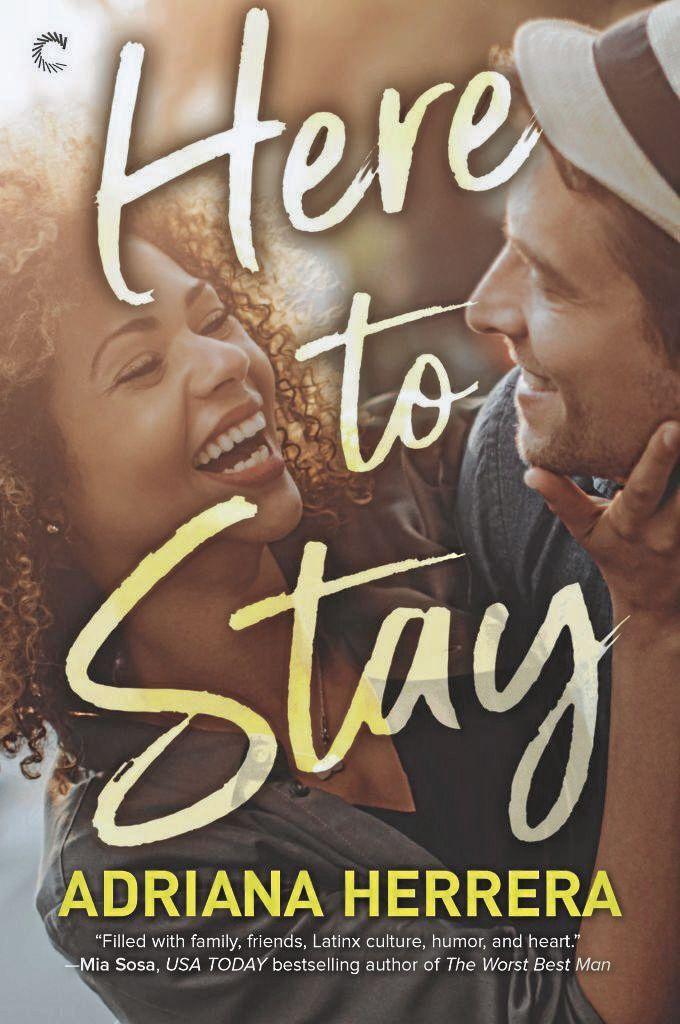 Transplanted New Yorker Julia del Mar Ortiz is trying to make the best of Dallas after being ditched there by her boyfriend shortly after moving. She's landed a great job running the charitable foundation of Sturm's, an iconic family-owned high fashion department store, and she's started a meetup group for "Gotham Exiles" like herself. But when Sturm's decides to go public, the CEO hires fellow New Yorker Rocco Quinn as a consultant to tighten up profitability, which involves — you guessed it — shutting down the foundation. Library Journal nailed it when it said, "Herrera hits the mark again with a sizzling enemies-to-lovers romance that deftly charts the struggles of finding love and friendship in unexpected places."
'The Last Man She Expected' by Michelle Major; Harlequin Special Edition, out now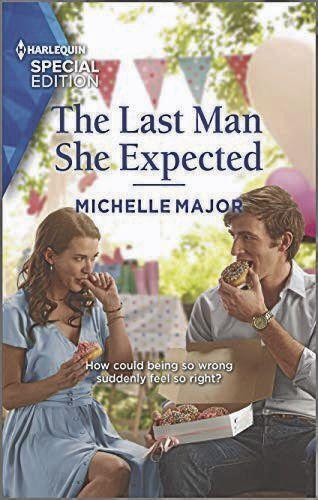 Moving to Starlight to work at her aunt's coffee shop was supposed to be Mara Reed's new start after her devastating divorce. But had she known she'd find Parker Johnson, her ex-husband's ruthless divorce attorney, there, she might have chosen differently. This was the man who enabled her ex to do such hefty damage. Parker says he was just doing his job; nothing personal. But beneath their antagonism toward each other is an attraction that's impossible for them to resist. As they get to know each other better, Mara begins to realize Parker has many qualities that make him more than just the no-strings fling they've embarked on.
'Secret Crush Seduction' by Jayci Lee; Harlequin Desire, out now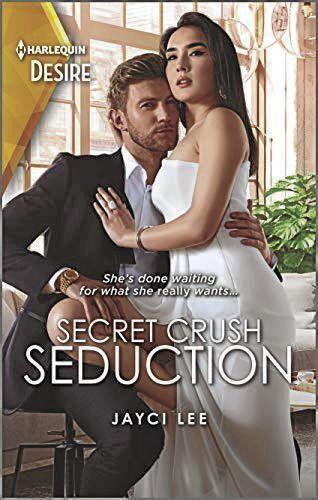 Adelaide Song has shed her teenage party girl ways, has a freshly minted MBA, and is ready to take the world of fashion design by storm at Hansol Incorporated — if only she can convince her family to let her. She enlists the help of the firm's PR hottie Michael Reynolds, who just happens to have been her childhood crush and her brother's best friend. Together they work on a plan to wow her way into the executive suite. As their connection grows, the chemistry is undeniable, but Adelaide has a lot to prove — including the maturity to keep it strictly business. If only her heart doesn't get in the way.
Stay up-to-date on what's happening
Receive the latest in local entertainment news in your inbox weekly!