WAVERLY — The number of residential building permits filed in Waverly in 2022 was the city's lowest total since 2019, and it was nearly 50% lower than the number of permits filed in 2021.
But experts and officials say the smaller number of permits likely does not signal a long-term slowing growth trend for Waverly, but that several nationwide and local factors are at play.
Waverly Building Inspector and Zoning Administrator Mike Palm said he received 24 residential building permit applications in 2022, down from 45 in 2021, and well below the five-year average of just over 45 from 2017 to 2021.
Palm said the smaller number of permits filed reflects the national trend of declining growth in single-family housing, which can be largely attributed to a harsh building climate. Labor is more expensive, building materials are priced at a premium and interest rates on mortgages have risen steadily since historic lows in 2020.
The majority of the residential building permit applications were made for houses in Aspen Builders' Anderson North Park subdivision, which is in its ninth addition. Aspen Builders President Bob Benes agreed that a number of issues are contributing to slow housing growth in Waverly and Lancaster County. While the cost of lumber has steadied after a big spike during the pandemic, prices of other materials like concrete and steel have soared.
Benes said interest rates — on mortgages and development loans — are making builders and buyers think twice. He said mortgage loans have risen from the 3% range to about 6.5% to 7%, while interest on the short-term development loans that Benes needs to build roads and infrastructure are up to about 7.5%.
"Between interest rates and increased costs, it makes lot prices more expensive, which means everything gets higher and higher, and it prices people out of the market," he said.
He also pointed to an infrastructure fee approved by the Waverly City Council in May that allocates 1% of the total cost of construction back to the city for all building permit applications. City Administrator Stephanie Fisher said in May that the fee was meant to support new infrastructure as the city grows. The fee took effect on June 1.
Benes said 1% of the building costs for a new house in Anderson North Park translates to a $3,000 or $4,000 price increase.
"That's a big deal," he said. "That's going to cause a huge slowdown."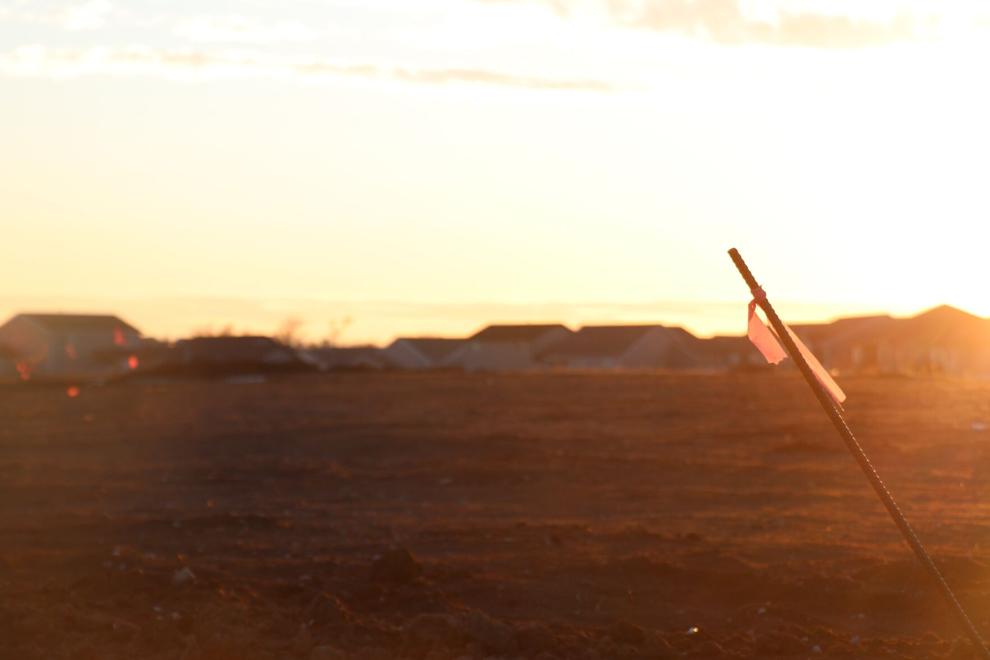 Benes said he remains "cautiously optimistic" about future building in Lancaster County, while also predicting that 2023 will see "one of the lowest amounts of new lots put on the market, probably in a long, long time."
Eric Thompson, an economist and the director of the University of Nebraska-Lincoln's Bureau of Business Research, said that while industry-wide trends have affected single-family building, the overall conditions for housing growth in Waverly remain strong. The city will continue to be attractive to young families who are looking for a small-town atmosphere near Lincoln's amenities, he said.
"Waverly, it seems to me, is a very appealing option, and Hickman would be too, because it's a lot of new houses, a growing community," Thompson said. "I think it would be an appealing option for people to consider. So I think the fundamental economics are still good."
Thompson also noted that the nationwide multifamily housing market has fared better than single-family building, but Waverly has traditionally attracted more single-family development than multifamily projects. Talks have bubbled in recent years of a new apartment complex in the Riley addition, adjacent to the Waverly Child Development Center, but plans have not materialized.
Waverly could start to see an uptick in multifamily and single-family growth in 2023 if a proposed residential development takes shape on Waverly's east side. The development would be built on approximately 140 acres of land bounded by U.S. Highway 6 on the north, 148th Street on the west and Bluff Road on the south.
The development is proposed to include townhomes and duplexes among plans for 511 new houses and commercial space. In July, builder Sean Smetter said the development would start with a first phase of 91 single-family lots and 56 townhomes. The land has not officially been sold to Smetter, though the city has contracted a consulting firm to conduct preliminary reviews of the land.
As Waverly grows, Palm said eastward expansion would be the most logical for residential development. Growth potential to the north is limited by the Salt Creek floodplain, and growth to the south would require extensions of infrastructure across Interstate 80.
There's room for growth to the west, and Waverly is in the process of extending its water and sewer lines beyond the current terminus near Tractor Supply Co.'s distribution center. Existing businesses west of Tractor Supply currently use their own water well systems. The new lines will reach Waverly's western limits near Lincoln Auto Auction and will make way for further development in the land west of 130th Street and between Highway 6 and I-80.
"Once those utilities get out there, that's going to help with development," Palm said.
But all of that land is zoned for industrial use, which leaves the east side as the path of least resistance for residential growth. The city's future land use map shows potential for residential and commercial development as far east as 162nd Street along Bluff Road. The future land use map could change in the next year, as the city is working on updating its comprehensive plan.
In contrast to the smaller number of residential building permits filed last year, commercial building permits increased, from two in 2021 to seven in 2022. The projects included expansions at Commercial Plastics, Watts Electric, Empire Fence and Netting, Mr. Amoto Lawn and Tree Services and Overpass Storage. Allo Communications also filed a building permit for an office and supply building near the Waverly water tower. Construction began at the Waverly Aquatic Center in October, but it did not require a building permit, Palm said, because it is a municipal project.
Palm said there is interest in more commercial growth along Highway 6 where the water and sewer extensions are being installed.
"I think once we get the water and sewer in there, that's going to make a big difference," Palm said. "We've had conversations with engineers and landowners, but nothing's come to fruition yet."
Abbey Pascoe, Waverly City Council member and chairperson of the Waverly Economic Development Advisory Committee, said she anticipates the city's commercial growth to continue its momentum in 2023, which she hopes will fulfill residents' wishes for more dining and shopping options in town.
"I just think, and I've felt this for a while, that it's going to take that one staple, that one business for things to really start moving," Pascoe said. "I think in 2023, we're going to see that."