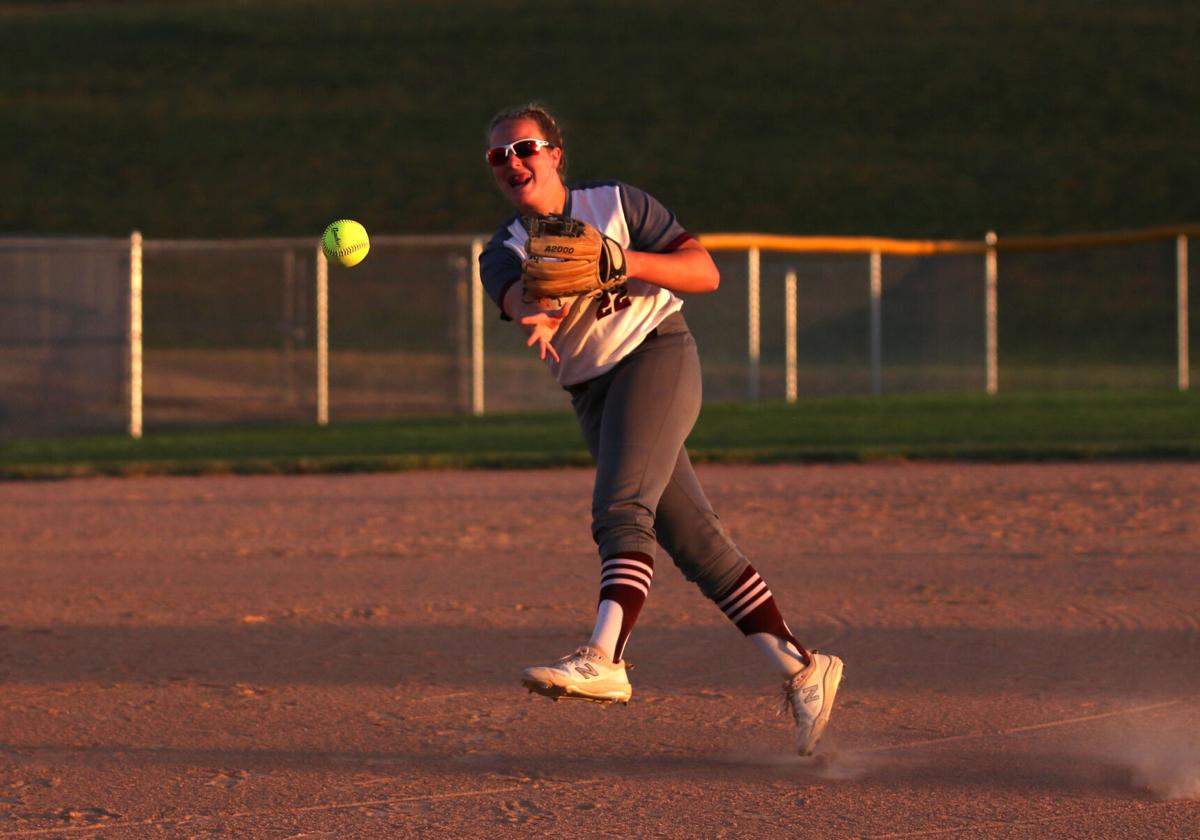 WAVERLY- The Waverly Softball Team played their final home game on Sept. 28 and captured a dominating 12-0 victory over Platteview. In the game, the Vikings compiled 12 hits and only allowed one Trojan batter to reach base.
In the bottom of the first, the Vikings added five runs. They started off with Megan Brinkman leading the inning off with a hit to first and then she was driven in on a flyout by Tenley Kozal.
Back-to-back doubles by Katyn Kappler and Peyton Krumland gave the Vikings a three-run lead. The final two runs of the inning were scored on singles by Maci Steckelberg and Brooke Luedders.
Lily Bogle made it 7-0 in the second inning when she singled to right field scoring Lily Krajewski.
After the third inning for Waverly started off with a strikeout, Brooke Luedders hit a triple to right field. Five runs ended up being scored by the Vikings in the inning on two errors, and singles by Kilee and Kassie Newell.
Driving in two runs during the game were Luedders and Bogle, while Newell, Steckelberg, Kappler, Krumland, and Kilee and Kassie Newell all had one RBI.
On the mound, Kaylei Denison pitched three innings. She gave up one hit, no earned runs, and finished with eight strikeouts.
In their final game of the regular season, Waverly traveled to play Class B No. 1 Omaha Skutt Catholic on Sept. 30. The Vikings were not able to score a run in the game but were able to make it seven innings in a 6-0 loss.
The game was scoreless up until the fourth inning when the Skyhawks drove in a run on a single hit by Ashley Fritton to centerfield. They would tack on three more runs in the fifth and two runs in the sixth to bring the game to its final score.
Denison pitched 5.2 innings in the game, giving up three earned runs, and recording five strikeouts. Megan Brinkman pitched 0.1 innings and had one strikeout.
Leading the team with two hits in the game was Tataum Perry, while Riley McCall and Denison each had one.
Waverly was the No. 2 seed at the B-4 Subdistrict in Ashland on Oct. 4. With a win over DC/West Concordia and then either Ashland-Greenwood or South Sioux City, the Vikings would advance to a Class B District Final to be played later this week. Check out the Oct. 14 edition of the Waverly News for information on how the Vikings Softball team did.