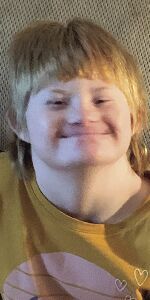 LINCOLN — Heather Kuhl said after three difficult weeks, she had started to lose faith in others. 
She soon realized that her daughter Rose Kuhl's 12th birthday was on Nov. 18 and due to personal reasons and COVID-19, she had nothing planned. Kuhl said she then resorted to posting about her daughter's birthday on a Facebook page called Make Lincoln Kind Again, requesting cards be sent for her birthday. 
This is when she meets Waverly's Susan Asher. 
When Asher saw Kuhl's post, she said she knew she could do more for Rose than send a card. Asher reached out to Kuhl asking about Rose's favorite things so she can send a present. 
Kuhl's sister thanked Asher for her generosity and explained to Asher how Kuhl had struggled a lot because of COVID-19. At this moment, Asher realized that the Kuhls need more than a card or a gift. 
Asher posted on her personal Facebook page asking for donations for Rose's birthday. The response she received was overwhelming. Within the first 12 hours of her initial post on the evening of Nov. 10, there were already $300 worth of donations. By Nov. 12, Asher said it had increased to over $700. As of Monday, Asher had raised at least $1,400.  
"I feel like [Susan is] our guardian angel right now," Kuhl said. 
Almost all donations were made by Waverly community members along with various donations from other locations. 
Waverly's Lauren Minzel was one of the many who donated to Rose. Minzel said she had discovered Asher's post while scrolling through Facebook and was enraptured by the comments with the desire to donate. Minzel said she chose to donate because she feels that it's important and that "little acts of kindness can go a really long way."
"We are a community and we should all be here for one another in any way that we can to support each other, especially through times like we've gone through this last year has been really hard," Minzel said.
Along with the monetary donation, Minzel said that she and her family might make birthday cards for Rose as well. 
With the donations, Asher has purchased various accessories for Rose's favorite toy, her Baby Alive doll, as well as an iPad with accessories
for the device. The rest of the money will go toward gift cards for the family. 
On Wednesday, Asher, her granddaughter and a few donors delivered the cards and presents to the Kuhl home in Lincoln.
Kuhl expressed to Asher that she can't believe someone would do something like this for her and her daughter. For Asher, this is what small-town communities are all about. 
"It's like this lady's never had anybody do anything for her and I can't imagine not
living in a community that wouldn't have pulled together for you," Asher said. "I mean this is a fairy tale."
For Kuhl, the experience has been empowering for her. She said the way this group is working to make a difference has impacted the way she views helping others.
"Ever since I posted that and I've seen all the love for Rose, these people don't even know her," Kuhl said. "It's lifting me back up so much that I have faith back in people."
Be the first to know
Get local news delivered to your inbox!