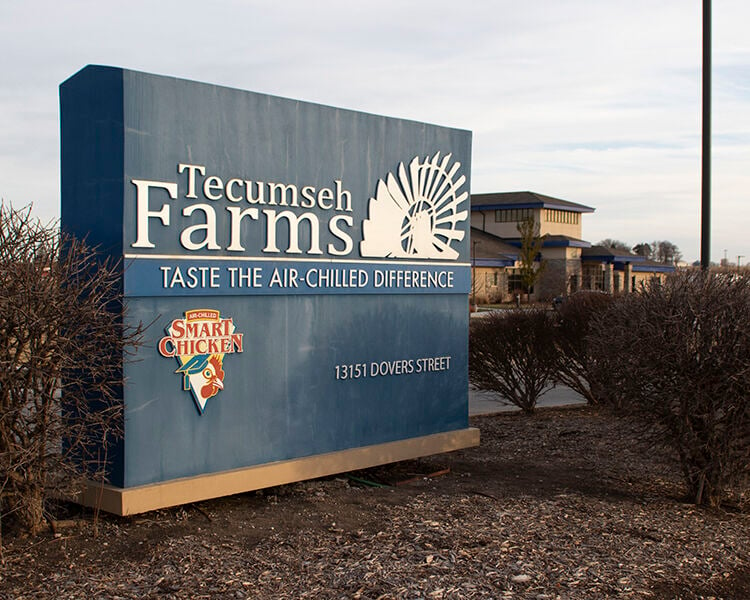 WAVERLY – After 15 years, Tecumseh Poultry paid off the remainder of its Tax Increment Financing (TIF) program on Dec. 15. 
Tecumseh Poultry, owner of Smart Chicken, began its TIF payments as well as construction in 2005. According to Waverly City Administrator Stephanie Fisher, Tecumseh Poultry's loans were split into two – one being $744,672.21 with annual payments of $76,630 and the other being $1,404,122.91 with annual payments of $159,710. 
Fisher said the TIF program is an opportunity for unused and sometimes dilapidated plots of land to become a new business that provides jobs in the community. If the business were not able to completely fund the project, this type of financing supplements funds that does not cost the city anything, Fisher said.
"It's a way for that business to help finance their project that might not have otherwise been done," she said. 
TIF is paid back through divided property taxes. Fisher said when a TIF project begins, the city will send a notice to divide to the county assessor. Once that notice is sent, the assessor will separate the tax so the difference goes back towards improvements on this project. This will continue each year for up to 15 years. 
TIF can impact taxing, but not in the way most people think. Those who pay their property taxes are still having the same taxes, but aren't benefiting from the new value on the building until the 15 years are reached and the payment is completed. 
"They're still getting the same amount of taxes that they always had," Fisher said. "It's just the incremental amount is not there. They don't get to see that right away."
The monetary increment can be utilized for site development and installation of public works. Tecumseh Poultry utilized it for a large parking area and two buildings including the plant and the office space. 
With Tecumseh Poultry, the land was not dilapidated, but an unused spot. It and Tractor Supply Company were the first two major businesses to be established in the area along Highway 6 ultimately creating the Day Commercial Park. 
Will Scott, owner of WRK Real Estate in Lincoln, helped to propose the project back in the early 2000s when he and a business partner learned that Tractor Supply Company was looking for a location. Then they learned of Tecumseh Poultry's interest. 
When Scott pitched it to the City of Waverly, officials were also intrigued by the project. 
"I think this was another great example of collaboration where everybody was focused on putting this together and doing a great project," he said.
Tractor Supply finished its construction first in 2005 or 2006 and Tecumseh Poultry completed its work at the end of 2006/beginning of 2007. 
While Tecumseh Poultry has paid off its TIF, Tractor Supply Company will have until December 2032 for its distribution center and retail store. Currently, Waverly has six other TIF projects being paid off including Watts Electric (December 2023), Kamterter (December 2025), Snap Fitness (December 2027), Amberly Dental (December 2032), Empire Fence (December 2034) and Northwest Electric (December 2035). 
For Scott, this project in particular was an excellent instance in which TIF can impact a community in several ways. 
"This added jobs, it brought in the infrastructure to develop and clean up kind of the entrance into the community," Scott said. "It's not only brought you real estate tax (and) revenue for the schools, but also it's attracted a lot of other development that is generating sales tax revenue. I think you know if there was a good example, this would be a great one."