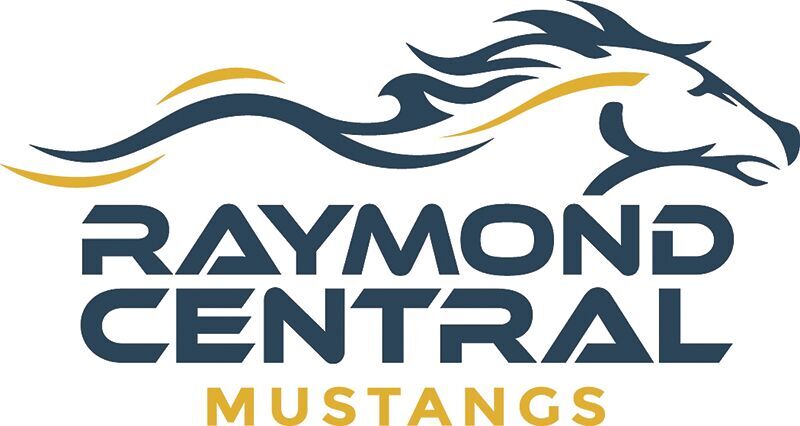 LINCOLN – The Raymond Central volleyball team ended their season at the C1-4 subdistrict tournament at Lincoln Lutheran High School on Oct. 25. After the Mustangs ended Malcolm's season a year ago in subdistricts, it was the C-1 No. 8 Clippers who got the better of Raymond Central this time around 18-25, 24-26, 25-23, and 19-25.
The second and third sets were very close against Malcolm. In the first and the fourth, the Clippers gained too much momentum and got on big enough runs that made it hard for Raymond Central to come back and win.
"In our match against Malcolm, I was impressed with our aggressive effort on offense," Raymond Central Head Coach Andrea Rockemann said. "We went into the match knowing that we were going to have to swing with purpose and to take any opportunity we had to take aggressive shots.  I thought our front row really did a nice job of swinging tough and using their block, as well as mixing up their shots by incorporating off-speed balls and tips at ideal times. I was also impressed with the energy our team sustained throughout the entire match. It was obvious that the girls were enjoying themselves on the court as they celebrated each point and bounced back quickly after mistakes."
Leading the Mustangs in her last match with 14 kills was Emaree Harris, while Quincy Cotter had seven kills. Earning four kills was Madelyn Lubischer, Zoie Stachura had three, Makenna Gehle earned two, and Hannah Kile had one. At the service line, Gehle had two aces and both Lubischer and Kile picked up one.
In the block category, it was the sophomore Lubischer who paced Raymond Central with three blocks. Earning two blocks was Harris, while Stachura and Kile had one block.
Kile had a great match defensively, with 29 assists and 17 digs, and both Adelyn Heiss and Zoie Stachura picked up one assist. In the dig category, Kile had 17 in the match while Gehle and Haislet had 13 apiece, Heiss had 10, Leslie Boss finished with eight, Cotter had five and Stachura earned three.
In the serve receive game, Bos had 27 good returns and Gehle ended up with 24. Finishing with 12 good serve receives was Heiss, Haislet had 10 and Cotter had four.
Playing their last matches for Raymond Central were seniors Leyla Hilsabeck, Kile, Gehle, Harris, Haislet and Stachura. As a group, the seniors combined for 537 kills, 120 aces, 76 blocks, 855 digs and 646 assists.
"This group of seniors demonstrated great leadership throughout the off-season and into this fall," Rockemann said. "Not only did they work extremely hard in the weight room, but they took the time in the summer to show up, train with purpose, and lead by example. They are an intense, passionate group of individuals who brought so much energy and personality to the gym. They consistently challenged our younger players to raise their game in order to create a competitive practice environment. It has been such a joy to see the growth that these seniors have made in their four years in the program. They are leaving big shoes to fill; however, I know we have underclassmen who are ready to continue to step up and keep the competitive culture alive for Raymond Central volleyball."
On the year, the Mustangs finished with a record of 15-12 and 6-5 inside the Capitol Conference. Highlights from the season included finishing fourth in the Capitol Conference tournament and getting third place in their home invite.