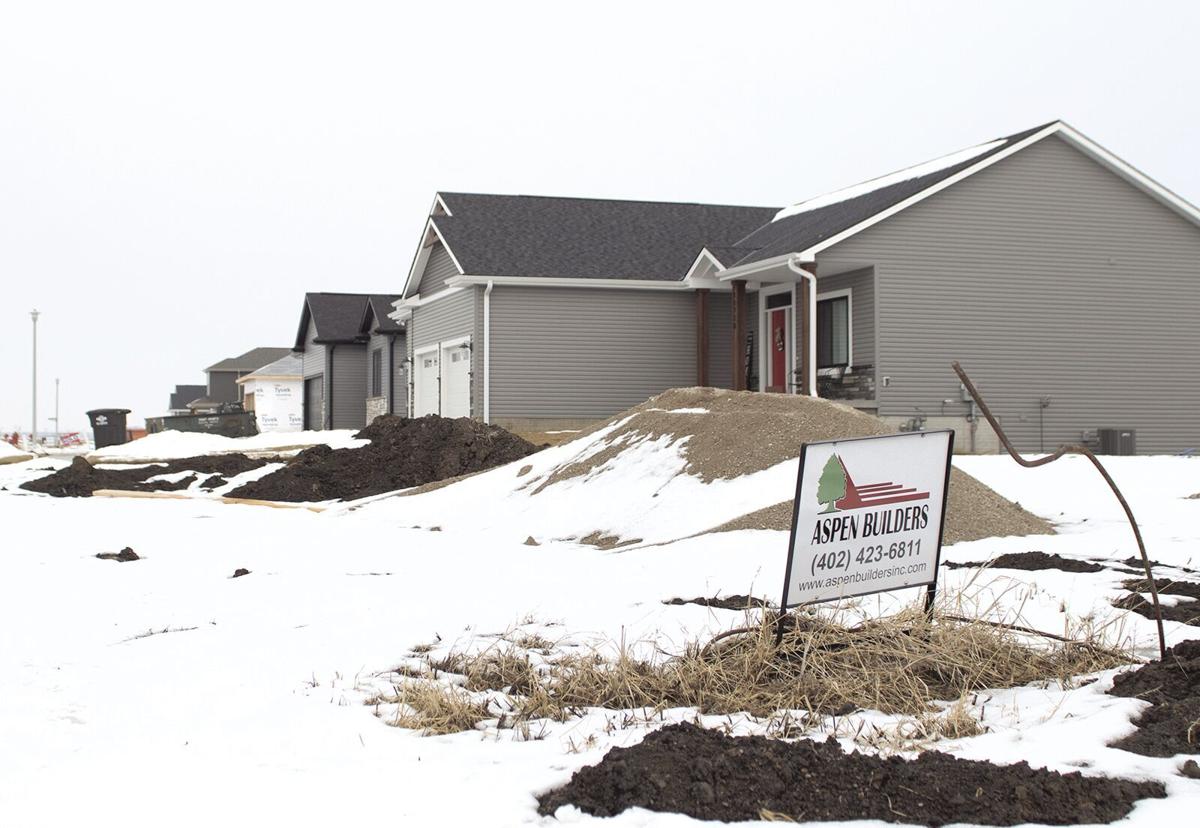 WAVERLY – Waverly had almost double the number of building permits in 2020 from 2019, according to data from Building and Zoning Mike Palm. 
In 2020, 50 residential building permits and one new commercial building permit were submitted in Waverly. The previous year had a little more than half as much with 26 residential permits and three commercial building permits.  
Anderson North Park (ANP) subdivision held 44 out of the 50 residential building permits whereas in 2019 Aspen Builders, ANP's developers, only submitted 14 permits. Of the 44 permits submitted in 2020, 33 belonged solely to ANP's sixth addition. 
The remainder of the 50 residential permits were submitted by the Riley subdivision. They submitted six 2020 permits which is slightly lower than the 12 in 2019.  
Bob Benes, founder of Aspen Builders, said the reason for the disparity is because lots were not ready in 2019.
"It hit right at a time probably where we didn't have lots ready yet because of the weather," Benes said. "We had a really bad spring and we didn't get paving done." 
Benes estimated that if it would have been the right time there probably would have been closer to 40 permits for ANP. 
In 2018, Waverly had 56 residential building permits and three commercial building permits, which show the fluctuation in numbers.  
While COVID-19 did not affect the numbers, Palm said there are probably a lot of factors including how low interest rates have become. Because of the low interest rates, Palm said people are more likely to purchase homes which means there are more opportunities to build. 
Because lower interest rates are helpful for prospective homeowners, Benes said it can make it more costly to build and could affect the economy if the rates don't go back up. He also said that materials have been more difficult to obtain since the pandemic started. 
"I mean the only thing COVID did is it made the availability of materials tougher," Benes said.  
Southeast of Waverly, the village of Eagle experienced a similar burst of building permits in 2020, but Eagle Building Official and Zoning Administrator Rick Hestermann said the cause was a new subdivision called Eagle Estates on the west side of town. 
Hestermann was still surprised to see that the residential numbers had tripled from 2019 despite the pandemic.
"I honestly thought that things would slow down," Hestermann said. "It never did. It just seemed to pick up more steam."
In 2020, Eagle had 24 residential building permits submitted and one commercial building permit for the new Casey's General Store. In 2019, Eagle had seven residential building permits and zero commercial building permits.  
Hestermann said 18 of the 24 residential permits were from Eagle Estates which had been approved by the village board in January of 2018 for 51 lots. 
In all, 2020 was a promising year for Eagle in terms of growth and it continues to be that way. 
"The permits keep coming through and the houses keep getting sold," Hestermann said.