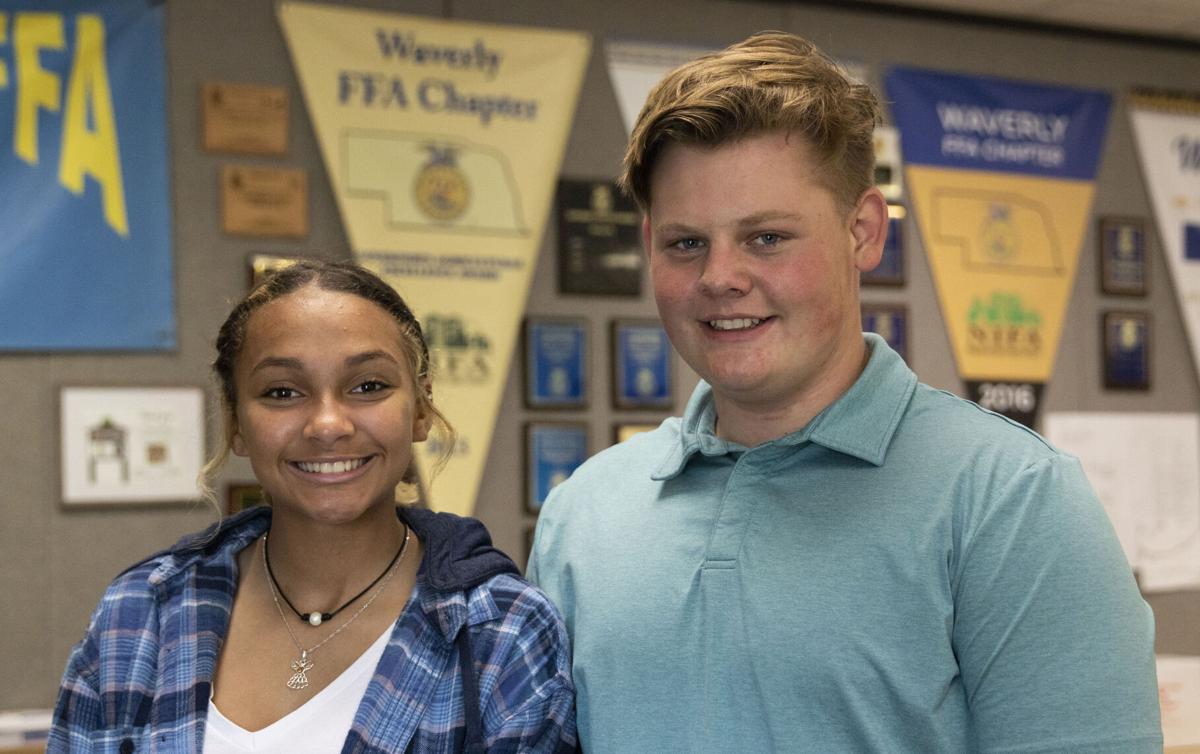 WAVERLY – When Kris Spath was holding Zoom calls with her FFA chapter members during quarantine last spring, the idea for hosting a summer agriculturally focused camp for fourth through eighth graders came up. 
Spath said the Zoom calls were related to supervised agricultural experiences (SAE), which FFA chapter members are required to have. The camp has been a long time coming in the midst of a pandemic, Spath said. 
"It was early May (2020) when we thought about it, but you didn't know if you could get together," Spath said. "You didn't know what you could do. So it's kind of been a long time coming."
Two of her chapter members, senior Dalton Wheeler and junior Kaylei Denison, jumped at the idea because they both needed an SAE project and were interested in recruitment. 
"We thought that'd be a great experience for us and we both wanted to leave our legacy in Waverly FFA," Wheeler said. 
The camp will be on July 13 and 14 from 8 a.m. to 12 p.m. Seventh and eighth graders will have their day on July 13 and fourth through sixth graders will meet on July 14. Students will receive an ag camp t-shirt and a drawstring bag filled with different swag like water bottles and masks. 
The cost to register is $10 and students will have until June 1 to sign up. If interested, please send an email to Spath at kris.spath@district145.org for a flier.
Students will learn about plants, animals, soil, natural resources and commodities in the four sections. These sections will be led by FFA chapter members. 
Spath said for the commodities portion, campers will be participating in a trading game to teach them about the global economy and trading commodities. The campers will also engage in a natural resources scavenger hunt amongst other topic-related activities. 
Both Wheeler and Denison said the objective of the camp is to recruit more students for FFA and inform them about the organization and what it takes to be a part of FFA. When Denison joined her freshman year, she had no idea one had to be taking an agriculture class to join. 
"I'm pretty sure that I was 
thrown into the ag class, but I ended up really enjoying it," Denison said. "Most kids don't know how to be in FFA and what it's about. For me and Dalton, getting freshmen in and getting that influence to younger kids was probably our biggest goal."
Wheeler, a sophomore at the time, joined the same year as Denison. The soon-to-be senior said he hopes the campers will learn more about agriculture through the camp, which is exactly why he and Denison joined FFA in the first place. 
"We're both not farmers but we're both in FFA to find more about agriculture and more about who we are as people," Wheeler said.