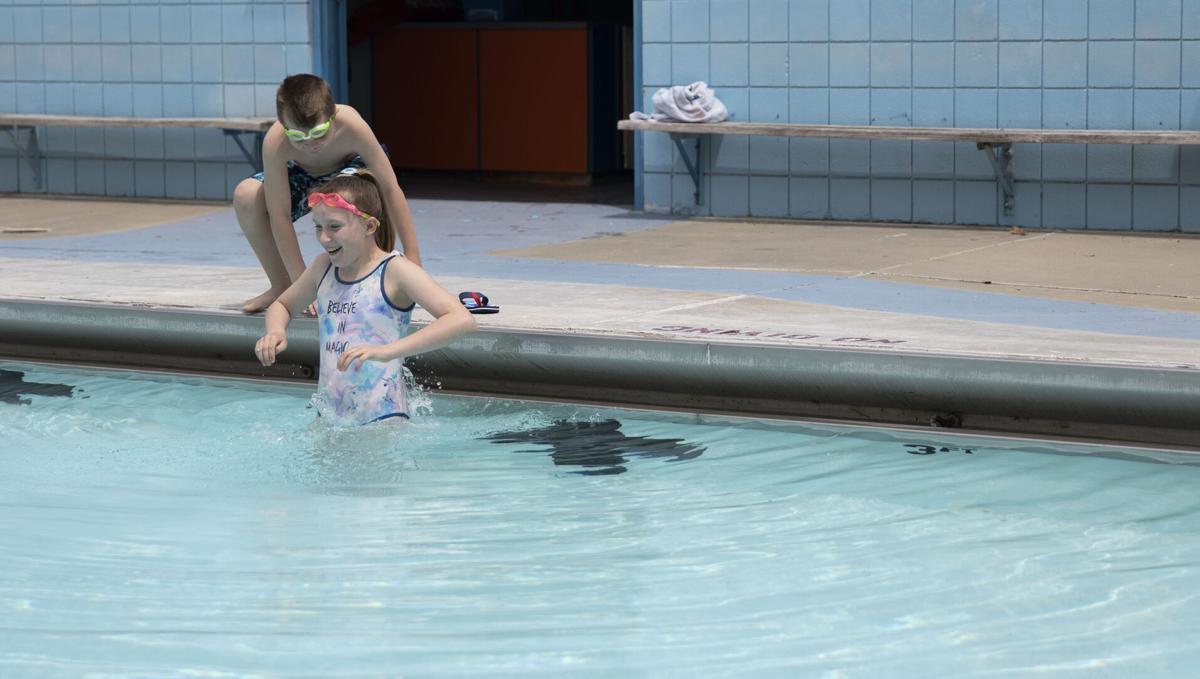 WAVERLY – The Waverly city pool opened on Saturday afternoon for the first time since 2019 and it is likely the last opening before the new aquatic center is scheduled to open.
Waverly Parks and Recreation Director Shayna Murrell said that community members can not only look forward to one last season with the pool, but also getting back to normal since the pandemic. 
The pool will reopen with the same hours and costs to previous years. The only change will be that there will be no evening swimming lessons.  
Murrell said she had a lot of requests about whether or not the pool would be able to open this summer. Other area communities like Ashland are experiencing lifeguard shortages, ultimately causing pools to have limited hours or to not open at all.   
"We actually haven't had any difficulty with that yet so I think we got a pretty good staff hired," Murrell said. "It should be hopefully a good year for it."
Murrell said they have 19 staff hired for the pool this summer. The pool will be open Monday through Friday from 1 p.m. to 5 p.m. and 6 p.m. to 8 p.m. and Saturday and Sunday from 1 p.m. to 6 p.m.  
Murrell said city officials did communicate quite a bit with Lincoln-Lancaster County Department of Health and Human Services in the planning stages to determine if they would be able to open the pool with aspects of the COVID-19 pandemic still in place. Because the pool is outdoors, there isn't much they will have to worry about besides sanitization in common areas, she said.
Masks will not be required unless Lancaster County implements another mask mandate. If there were to be another spike in cases, Murrell said they will continue following Lancaster County guidelines as city officials did before. 
"We knew we wanted to open somehow, we just didn't know how we could get where people felt safe coming here," Murrell said. "That was a couple months ago and people were still kind of sketchy, but it's really gotten better this month. Hopefully everybody's going to get out and swim this summer."
As of now, Murrell said she doesn't believe there are any events planned, but expects the pool will have something for the Fourth of July and potentially an event at the end of the summer like a goodbye party or doggy splash.
The pool will likely close in mid to late August. The new aquatic center is scheduled to open next summer, and Murrell was unsure if the old pool would still be around in case there are delays.
During the May 25 city council meeting, Council Member Dave Nielsen said the final designs for the aquatic center should be completed in the coming weeks.  
"As far as the pool goes, we're excited for the new one to open," Murrell said.