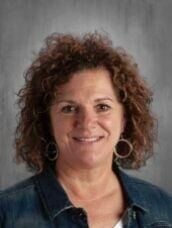 RAYMOND – The person chosen to lead Raymond Central Public Schools through the transition to a new superintendent has chosen to stay on in the role for at least two more years.
Just a few months into her term as interim superintendent, Lynn Johnson was offered a permanent contract by the Board of Education on Oct. 13. The contract has a provision that will allow Johnson to remain for a third year if she chooses. The rest of the contract details are still being worked out, Johnson said.
Johnson was hired as an interim superintendent one month after Dr. Derrick Joel announced his resignation in May. She started July 1.
Board of Education President Dr. Harriet Gould said the board chose to go with an interim superintendent because there wasn't enough time to conduct a full search for a superintendent, given the late date that Joel submitted his resignation.
"We didn't have time to do the kind of things we do in a normal search process," she said.
The board hired Grundmeyer Leader Services to aid with the interim and permanent searches. Johnson, who had just ended an interim term as superintendent for Harlan Community School District in Iowa, was hired to help with the search.
Johnson had been hired by Grundmeyer Leader Services and was going to assist with the Raymond Central search. Gould said they knew Johnson when she had been superintendent of Arlington Public Schools. They asked if she could be interested in applying for the interim position. Johnson said yes and went through the application process.
"That was a bright spot for most of us on the board because that's just up the road," Gould said.
Johnson was hired as interim in June and started working with Joel to get familiar with the district. Her initial focus was to continue the work Joel had started with initiatives, strategic planning and academic programs.
"Lynn had the experience and the knowledge and the skill set to come in and continue what Dr. Joel had started," Gould said.
In October, the school board began discussion about the permanent position. They had two options – to go back to Grundmeyer Leader Services and start from scratch, or see if Johnson would be interested in staying on a little longer, Gould said.
After seeing Johnson on the job for the last few months, the board knew they wanted to offer her a chance to extend her contract.
"Everyone unanimously felt the job she was showing us and doing was what we were looking for," Gould said. "Why go through the process when we've got what we need?"
Although Johnson initially intended only to work at RCPS for one year, she was excited to stay on as superintendent for several reasons.
"I really like the district, and I really like the direction they're going," she said.
Johnson praises the administrative team, board of education and staff at RCPS for making her job easier.
"They're doing the hard lifting," she said.
Leadership skills played a big role in the school board's decision to keep Johnson on as superintendent.
"She's a strong leader," said Gould. "She communicates effectively, she's a decision maker and she looks at different options and seeks input before making a decision."
Johnson's experience as a school administrator allows her to act as a mentor to the other administrators at RCPS. She also has years of experience handling school finances, all pluses in the board's eyes.
"There's a lot of things she had in her tool kit that were very attractive to us," Gould said.
In her time at RCPS so far, Johnson has discovered a district that is made up of separate communities that have bonded together to do what's best for their students.
"They are very concerned and involved in the educational organization in our schools," she said.
Pride is another thing Johnson has found during her time on the job.
"They are a school district that has a lot to be proud of and they are proud of their accomplishments.
In the nearly five months Johnson has been at the helm, she has been handed several challenges, including welcoming new staff and new administrators. But the most difficult may have been dealing with the COVID-19 pandemic. Johnson's term began as the district was still dealing with unforeseen residual effects of the pandemic during the 2021-22 school year.
"It presented more issues than expected," she said.
The pandemic slowed some of the initiatives the district had been working on for the past few years, including the Education Innovation and Research (EIR). The goal of the program is to engage students through the use of technology through a problem-based learning strategy.
Currently a select group of teachers are being trained in the program. They will in turn come back and teach the rest of the RCPS staff.
"It's exciting and good for the teachers and obviously good for our kids," she said.
The district is also in the middle of revamping the teacher evaluation model, which ties in with the EIR grant because it focuses on instructional strategies, Johnson said.
The school board is also reviewing the feasibility study done last year. Johnson said they will look at enrollment, programming and other data and meld it with the Vision 2025 plan.
"This could be a very critical piece of that," she added.
Gould said Johnson is the
right person to fill the role of superintendent during this period of time for RCPS.
"She is well respected by her peers, is a people person, smart and extremely capable to handle the many and varied aspects of the superintendency," she said.
When she began as interim superintendent, Johnson set out a list of goals. These goals are reviewed quarterly by Johnson and the school board, and she does not have any plans to change these goals for now.
"I am not identifying any different goals as result of looking at a more permanent contract," she said.
Those goals included developing a visual presence within the schools, the community and the state; fostering a learning environment in which every student has a maximum opportunity to achieve academic excellence; develop an understanding of and a progression for implementation of the revised teacher evaluation mode and continue to develop a 10-year facilities strategic plan for implementation that addresses maintenance and improvements for existing building assets and new construction.
As the school board works on strategic plans, however, Johnson's goals could be revised.
"That is going to help shape my goals," she said.
Johnson started her career in education at Arlington Public Schools in 1983 after receiving a degree in math education from Fort Hayes State University. She taught high school math at Arlington for 10 years, then Johnson took a job in Elkhorn as the assistant high school principal for five years before returning to Arlington as the high school principal. Before retiring in 2019, Johnson acted as the superintendent for nine years.
Johnson also has earned a specialist degree in educational administration from Wayne State College and her masters in secondary administration from University of Nebraska at Omaha.