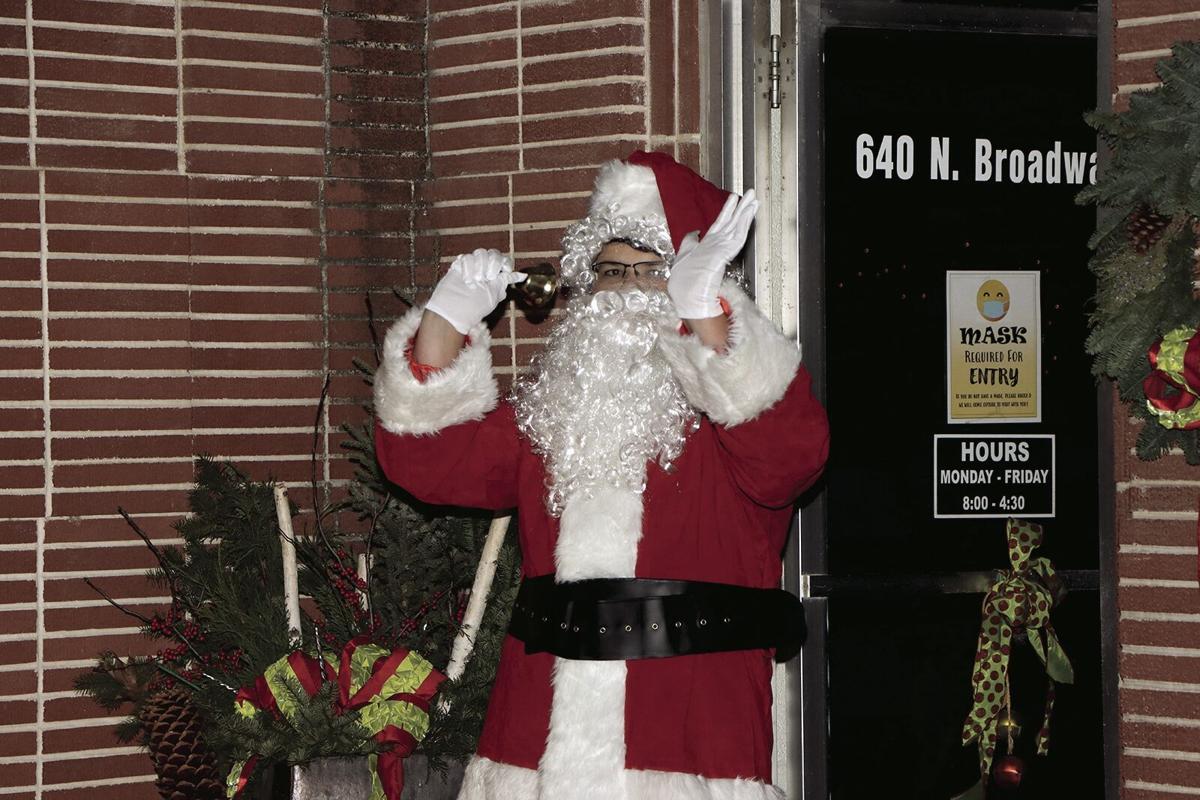 WAHOO – For 10 years, the Wahoo Christmas season has kicked off with the Hometown Holidays celebration.
This year will be no exception. The event will take place on Wednesday, Dec. 1, from 5:30 to 7 p.m. in downtown Wahoo.
The pandemic modified last year's event, eliminating major activities like the lighted parade, tree lighting ceremony and ball drop.
Things are not quite back up to pre-pandemic levels, but there are more activities on the schedule for this year's Hometown Holidays that will bring people downtown to amp up their holiday spirit.
"We'd love people to come down town and drive or walk through, and while they're at it, stop in to retail locations," said Theresa Klein, executive director of the Wahoo Chamber of Commerce.
The lighted parade, a mainstay of Hometown Holidays for many years, is still on hold. Instead, the parade will be in reverse, with visitors driving or walking by the lighted parade entries and decorated business windows. The Christmas Cruise, as it is called, will last from 5:30 to 7 p.m.
The businesses that are participating in the Christmas Cruise will be listed on the Chamber's Facebook page on Nov. 30 and will also be available at Wahoo Public Library and the Chamber Office.
Santa will also be out cruising the town during Hometown Holidays starting at 5:30 p.m. His destination will be the corner of Fifth and Broadway streets, where he will dismount his gasoline-powered mode of transportation for the traditional sleigh sitting as he counts down the seconds until the lighting of the community Christmas tree.
At 6 p.m. the tree will be lit with Santa in his sleigh.
For the past few years the tree has been an electronic display of flashing lights. This year they are getting back to basics, with a "real looking" tree, Klein said.
After the tree lighting, Santa will pose for photos. There will also be activities for children at The Back Room following the lighting ceremony.
Children can get also make certain Santa receives their Christmas list by writing a letter to the jolly old elf. Great Western Bank will be hosting a letter writing station where kids can write letters and even mail them.
A giving station will be set up at Wahoo Senior Center, where you can donate money to the Salvation Army Red Kettle Campaign, toys or money to the VFW Christmas Drive or nonperishable food to the Saunders County Food Pantry.
"We really wanted to make it easy to help others in our community," said Klein.
While you're at the Senior Center, sip on a cup of hot chocolate and listed to some tiny carolers sing from 6:15 to 6:30 p.m.
Many downtown businesses will be open during Hometown Holidays to satisfy any holiday shopping needs.
"We are excited to have a diverse group of businesses that will help us start to celebrate the season," Klein said.
If you don't have time to shop during Hometown Holidays, keep in mind that most businesses in Wahoo keep longer hours on Wednesday nights and are also open on Saturday mornings all year long.
"Shop small businesses every Wednesday night and Saturday morning," Klein said.