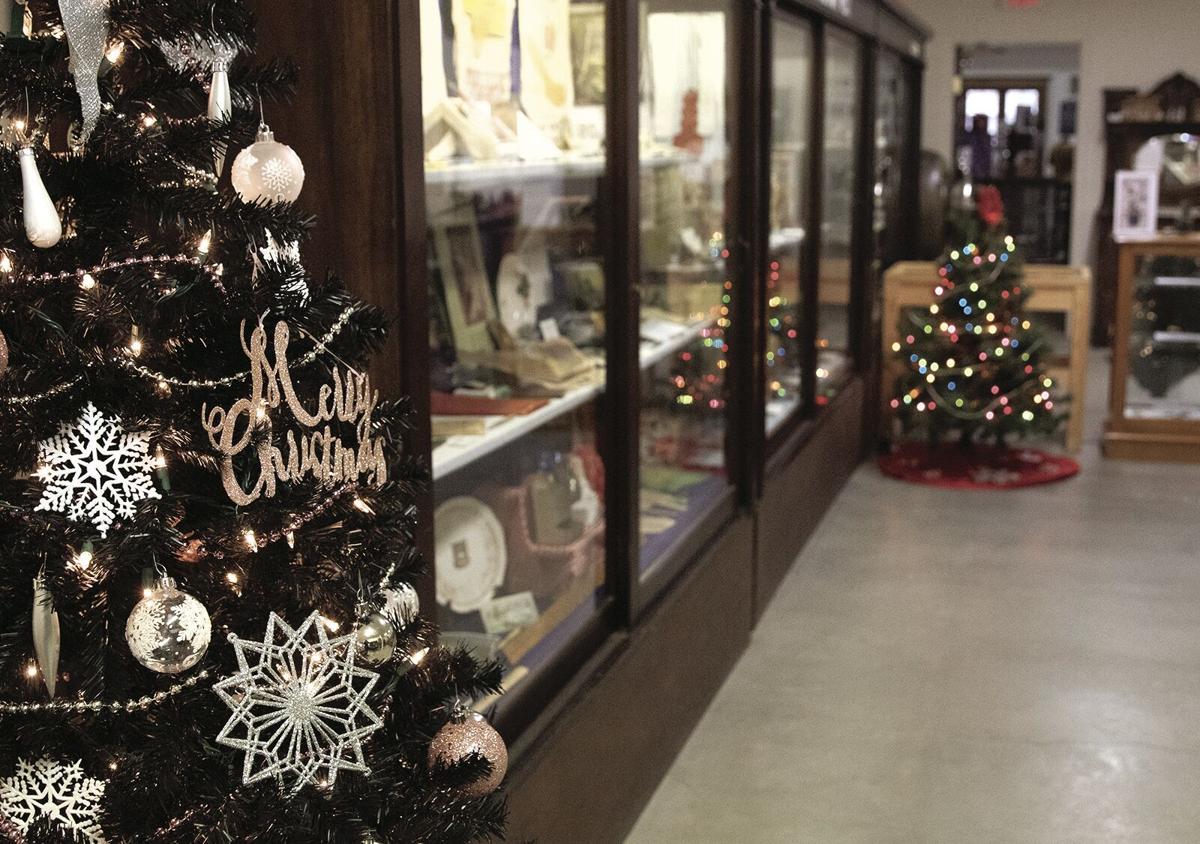 WAHOO – While Christmas on the Prairie was basically canceled due to the COVID-19 pandemic in 2020, the popular annual holiday event will be back in a modified form this year.
A one-day version of Christmas on the Prairie will take place on Sunday, Dec. 5 from 1 to 7 p.m. at the Saunders County Museum.
"This year we're just doing it on Sunday," said Christmas on the Prairie Chairperson Jan Schliefert.
A full slate of activities is scheduled for the six-hour period, including programs at the museum's main building featuring music and entertainment.
The programs will begin at 1 p.m. with Chris Sayre, a musical performer from Lincoln who is part of the Humanities Nebraska speaker's bureau.
Also from Humanities Nebraska, vintage clothing expert Sue McLain will have a presentation on wedding dresses at 2:30 p.m. McLain owns Yesterday's Lady, a fashion museum/store in Beatrice.
Students from Wahoo Dance Academy will perform at 3:45 p.m., followed by the Bishop Neumann Madrigal Choir. The finale will be piano music played by Chisum Wilson.
Also in the main museum building, there are 23 trees decorated by local organizations and individuals, as well as a silent auction with dozens of items available to the highest bidder.
There are several other activities located in buildings on the museum grounds.
From 1 to 6 p.m. there will be children's activities at the school house, while the church will host lace maker Jennifer Bartling of Fremont, who will have a Christmas tree covered in lace, along with several wedding dresses. The quilt display, which is normally held at Union Bank, will also be located in the church this year, Schliefert said.
Out in the machine shed, the rope maker will make a return appearance, while the museum grounds will host a demonstration of machines from Camp Creek Threshers in Waverly.
Due to scheduling issues, the Christmas on the Prairie postal cancellation will not be available, Schliefert said. However, the post office will offer three different types of Christmas on the Prairie stamps.
The main reason Christmas on the Prairie has been confined to one day is a lack of volunteers, Schliefert said. All of the museum's volunteers are retired, and many are not comfortable yet being at public events.
Despite the challenges the pandemic has created, Schliefert and her committee were adamant that Christmas on the Prairie needed to be a part of the Wahoo holiday season once again. Otherwise, people will find another way to celebrate the holidays, she said.
"We came up with the idea that if we didn't do it…people were going to go someplace else," she added.