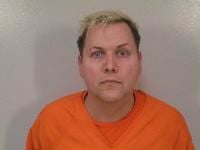 WAHOO – A Wahoo man found guilty of multiple counts of possession of child pornography could spend up to two decades in jail and will be on the Sex Offender Registry for even longer.
On May 3, Saunders County District Court Judge Marroquin sentenced William J. Sloup to nine to 20 years for nine counts of possession of child pornography. The sentences are to be served at the same time.
"Assuming the defendant loses no good time, the defendant shall serve six years, minus any credit for time served, towards parole eligibility and shall serve 10 years, minus credit time for time served, towards mandatory discharge on this sentence," the judge wrote.
Sloup has been credited for 454 days time served, according to court documents.
The maximum sentence possible for nine class 1D felonies was 450 years.
Sloup pleaded no contest to the nine charges in a plea agreement between his attorney, James Martin Davis, and the Saunders County Attorney's Office. One count was dropped.
Saunders County Attorney Joe Dobesh said he was disappointed in the judge's sentence, but respected her decision.
"This was not your average child pornography case," he said. "We're talking about videos depicting the most vile torture of infants and young children one could imagine."
Sloup was arrested in late 2019 after a two-year investigation by the Nebraska State Patrol that was sparked by an anonymous tip. The National Center for Missing and Exploited Children received a cyber tip on Dec. 1, 2017 that was forwarded to the NSP's Internet Crimes Against Children division the same day.
The tipster said he met Sloup on a social media site where Sloup allegedly admitted he was a pedophile and that customers at the salon where he worked shared child pornography with him.
The tip was forwarded to the Saunders County Sheriff's Office for investigation. During a search of Sloup's Wahoo residence, investigators found images of child pornography on Sloup's smart phone.
After obtaining a search warrant for the a state patrol investigator, who sought a second search warrant to look for other digital artifacts of illegal activity related to child exploitation and/or child pornography.
The investigation continued and Sloup was arrested on Dec. 31, 2019. He was held at the Law Enforcement and Judicial Center in Wahoo until he posted 10% of the $250,000 bond set by a judge on Feb. 14, 2020. On March 4, 2020, charges were filed against Sloup for 10 counts of distribution of visual depiction of sexually explicit conduct involving a child (child pornography).
Sloup attempted suicide on March 13, 2020 at his residence in Wahoo. Sloup was taken by emergency medical personnel to a Lincoln hospital, where he was treated for seven days.
During a competency hearing on Aug. 10, 2020, which was requested by the defense, Marroquin ruled Sloup was competent to stand trial. A jury trial was scheduled for November. The plea agreement cancelled the jury trial.
Sloup will be eligible for parole on May 1, 2026, according to Dobesh.
The sentence includes a stipulation that Sloup must register as a sex offender for 25 years.
There is little possibility that Sloup will receive treatment in prison, Dobesh said.
"Mr. Sloup will be evaluated for treatment pursuant to the sentencing order, but the Nebraska Department of Corrections offers very limited services," he said. "I seriously doubt the treatment he could receive in the coming years would be effective."
There are no other charges pending against Sloup, but Dobesh said the county attorney's office would open an investigation if a new victim came forward.