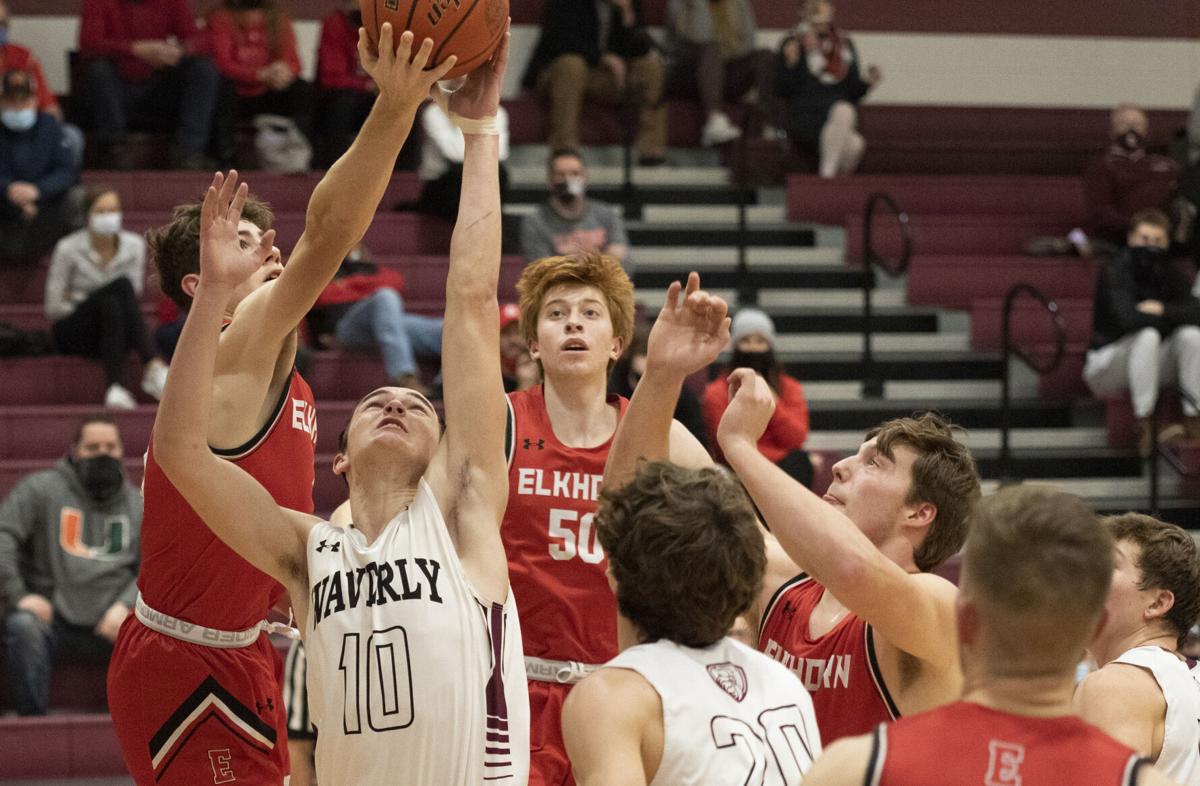 WAVERLY – The fourth-ranked Waverly boys basketball team lost for just the second time all season when they dropped a 49-37 decision at home against rival Elkhorn on Jan. 28 in the Eastern Midland Conference semifinals.
The Vikings struggled offensively against the Antler 1-3-1 zone and turnovers led to a number of easy baskets in transition.
"Elkhorn was the more physical team tonight," said Waverly Coach Ryan Reeder after the game.
The Vikings held Elkhorn to just 25 points on made field goals, but the Antlers were able to convert on 22 free throws.
"I was proud of our half-court defense, so that was a positive, but we just have to do a better job of taking care of the ball and being strong with it," added Reeder.
Andrew Heffelfinger led the Vikings in scoring with 18 points while Cole Murray added seven more.
The loss dropped the Vikings into the third place game where they were able to score a thrilling 55-52 home win over the Bennington Badgers on Jan. 30.
Waverly led 25-19 at the half and were able to make enough plays down the stretch to pull out the 55-52 victory.
Eight straight points by sharpshooter Preston Harms sparked the Vikings to a 17-7 advantage in the second quarter.
"We knew coming in that this was going to be typical EMC battle, Bennington is extremely well coached and play very hard, so any lead vs a team like that, would disappear quickly. And that is exactly what happened," said Reeder.
The Vikings led by eight points with less than three minutes remaining, but the Badgers rallied and trailed by just one point with 45 seconds left.
Twelve made free throws in the fourth quarter by Heffelfinger and a big blocked shot from Wingrove with two seconds remaining helped the home team sneak away with the win.
Harms scored 20 points to lead the Vikings while Heffelfinger and junior Cole Murray combined for 26 more.
The split moved the Viking record to 11-2 on the year.