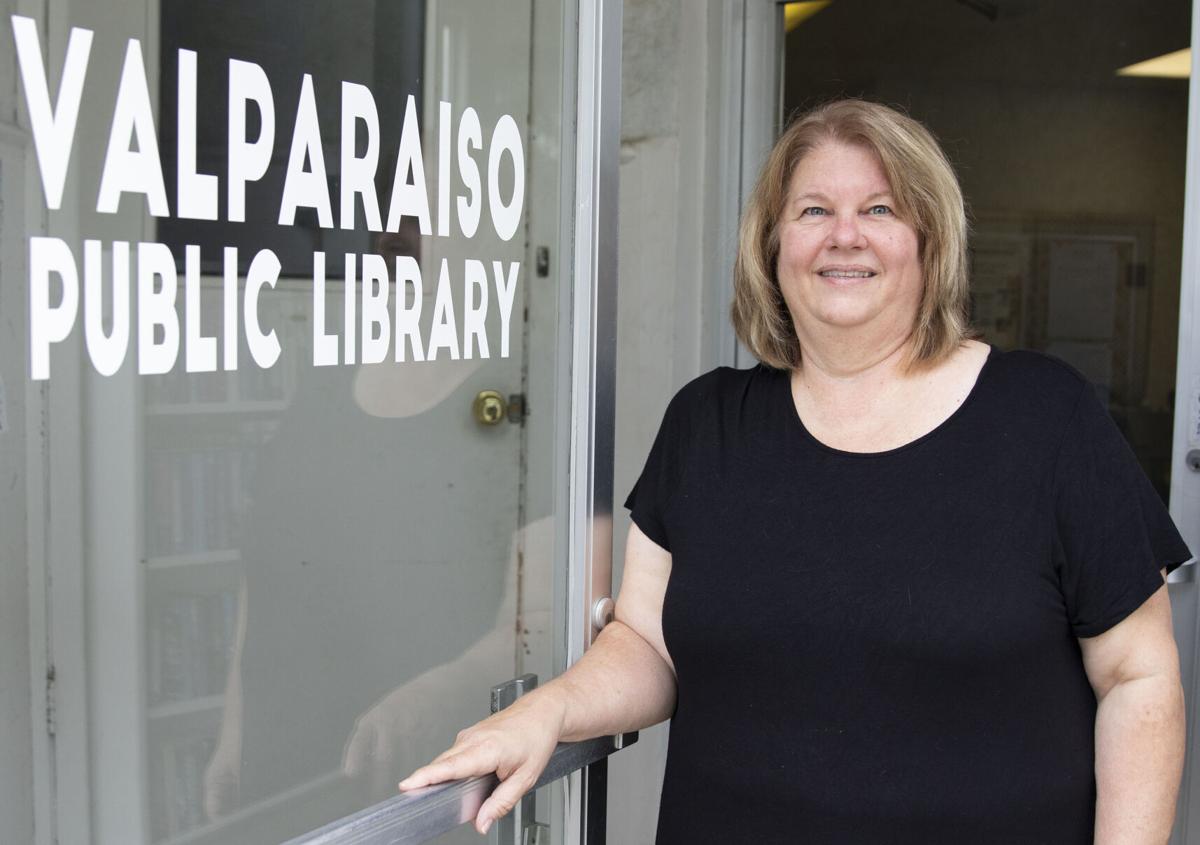 VALPARAISO – New Library Director Deanna Priefert wants to have something for people from birth to 99 at the Valparaiso Public Library. And if you're 101, that's cool too. 
Priefert, born and raised in Bertrand, was hired on May 22, Library Board President Carrie Trutna said. Priefert was one of three applicants for the position which has been open since April 26 when the library board terminated the previous director, Lori Springer. 
Springer was arrested by the Nebraska State Patrol (NSP) on April 22 for theft by unlawful taking over $1,500 to $5,000, unlawful acts – depriving or obtaining property or services, and official misconduct. NSP found Springer to have allegedly purchased $1,557.80 of library funds for personal items. Springer's first court appearance is scheduled for July 15. 
While all three candidates for the position were impressive, Priefer stood out because of her experience teaching childhood special education for over 30 years before her retirement in May 2020. 
"She edged everyone out a little bit because she had more of an education background and she's familiar with working with programming," Trutna said. "She just had some extra skills that we thought would be better." 
After sitting at home for a year, Priefert said she grew tired of cleaning her basement and decided to apply for the position. Another quality Priefert brings to the table is her motivation to start the position. 
"She's already implementing a summer reading program and she's doing some rearranging in the building that needs to be done drastically," Trutna said. "She's just ready to go and we love it."
Priefert also describes herself as someone who can't stay still.
"I'm the type of person that doesn't want to sit and wait," Priefert said.
The summer reading program is scheduled to start on June 24 and run until July 29. The program will occur on Thursdays from 9:30 a.m. to 10:30 a.m. or 6 p.m. to 7 p.m. 
Those interested in participating in the summer reading program can find registrations in the library entryway or inside the library. Registrations can either be given to Priefert or placed in the drop box in front of the library. 
Priefert has been working to purge older books from the library. These books are available for the public to take home with them for free or for a free will donation. 
Priefer has also expanded hours starting on June 21. On Mondays, Thursdays and Fridays the library will be open from 9 a.m. to 11 a.m. and 5:30 p.m. to 7:30 p.m. On Saturdays, the library will be open from 9 a.m. to 11 a.m. 
Along with starting the summer reading program for the library and adding more hours, Priefert has big plans to create a comfortable space and services for all ages to enjoy.
Some of her ideas include events for infants and parents, younger children, pre-teens and adolescents, adults and the senior citizens of Valparaiso. 
"I want people to feel safe here," Priefert said. "I want people to trust and to have a place where they can come in." 
Priefert moved to the area with her husband Tom and their three daughters Hannah, 24, Emily, 22, and Katelyn, 16, in 2006. Because her job was in Lincoln, she conducted most of her business and personal time in Lincoln as well despite her three daughters attending Raymond Central Public Schools. 
Priefert said her connections to the community have mostly been through her daughter's schooling, so she hopes to get to know more community members through the library as well. 
While she hopes to gain more connections through this job, she also finds that not knowing many in the community is somewhat of a positive for her, especially since the tension Valparaiso has experienced surrounding the library and the previous library director. 
"The great thing about me is I know no one. I know nothing. I don't want to know unless it's something that I have to know because of the library," Priefert said. "To me, that's something behind us, let's move forward."