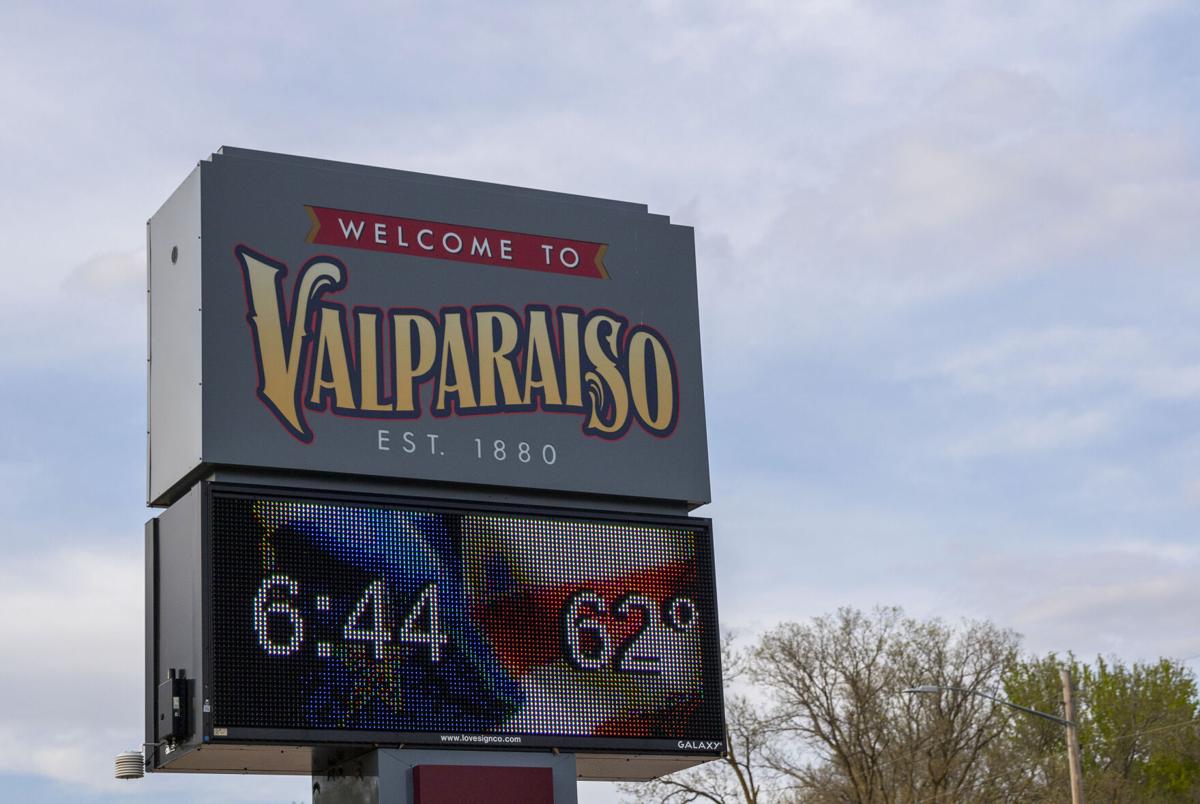 WAHOO – Saunders County Election Commissioner Patti Lindgren and her staff began opening and counting the mail-in ballots at 10 a.m. on July 13 for the special election to possibly recall Valparaiso Village Board of Trustee Member Mike Blazek. 
Shortly after the deadline to submit at 5 p.m., she had the answer Blazek, his family members and village residents were patiently waiting for. 
After speaking with Blazek, Lindgren informed the Wahoo Newspaper, Village Clerk Cheryl Rieck and Linda Fletcher, who filed the recall, that in an unofficial count, Blazek would be recalled. 
On July 15, Lindgren certified the election proving that Blazek would be recalled. The county issued 434 ballots and had 262 returned for the mail-in election receiving about a 60% voter turnout. There were 150 ballots not submitted, 19 ballots returned to the county but rejected and three ballots returned to the county late and not counted. 
Lindgren and her staff counted 175 ballots marked for Blazek's removal from office, 86 who voted to keep Blazek in office and one ballot with no vote on it, according to the official count. 
Blazek said he was disappointed with the turnout because felt he has done good things in his more than two years on the village board.
"It speaks more about the citizens of Valparaiso than it says about me," Blazek said.
The recall petition was filed in February by Fletcher. 
"He (Blazek) has abused his position for personal benefit by having village employees grade, seed and water property personally owned by him," Fletcher wrote in her statement on the petition. "He has discussed village business on social media and spread false information. He has harassed and bullied village employees and others. Two village clerks have resigned in the two years since his election."
After Blazek was served in March, submitted a defense statement which read: "This recall by Linda Fletcher has no merit. The Nebraska State Patrol and Nebraska State Auditor's office are currently investigating potential criminal activity that I, Mike Blazek identified at the Valparaiso Library. Library Director Lori Springer is the daughter of Linda Fletcher. The library remains closed by the village board as a result of inappropriate expenditures being confirmed."
The library has since reopened after its closure at the end of January pending an audit by the state. Springer, who had been librarian since 2016, was found to allegedly use library dollars to make over $1,500 in personal purchases, according to investigations by the state auditor and the Nebraska State Patrol (NSP). 
Springer was arrested at the end of April after a search warrant was executed by NSP in her home in Valparaiso and had her preliminary hearing on July 15. Prior to the hearing, Springer waived her right to a preliminary hearing and submitted a not guilty plea, which were both accepted on July 15. She will have her next hearing on Aug. 16 at 1 p.m. in district court. Her employment at the library has since been terminated and she has resigned from her spot on the Raymond Central Public Schools Board of Education. 
After Fletcher was able to secure 128 valid signatures of registered voters on the petition, the village board set the special election date for July 13. Fletcher did not respond to The Waverly News' interview request. 
After the election date was set, Blazek sent a letter to village residents with his side of the story.
Now that the election has been finalized, the village's next step will depend on what Blazek wants to do, village attorney Jovan Lausterer said in an email. 
The village will need to declare Blazek's spot on the board as vacant and begin moving toward appointing someone to fill the vacancy until the next regular election. 
"I will recommend to the village clerk that the appointment process be at least 30 days out so as to see if Mr. Blazek (in his individual capacity) files any challenges with the district court arguing an irregularity with the process," Lausterer wrote. "This is just a precaution to ensure an appointment isn't made unnecessarily if the court system gets involved."
Blazek said Monday he currently has no plans to file any actions despite his belief that there were irregularities related to the elections. During the May 11 board meeting, many Valparaiso residents including Blazek's parents Jim and Darlene Blazek brought up suspicions of the three circulators not providing the correct reasons behind the recall. 
Blazek said during the meeting he had heard rumors that the petition was to stop him from building a major truck stop in Valparaiso, illegalize driving ATVs or golf carts in the village, charging the fire department for water use or closing the library in order to purchase the building for his own use.  
"I have never said any of these things," Blazek said in May.
Blazek said he hopes his replacement "has the same passion for keeping their eye on the ball and not be afraid to speak up." For now, Blazek plans to focus on his personal life and goals, and is moving on. 
"I'll be fine," Blazek said after the unofficial results were released.