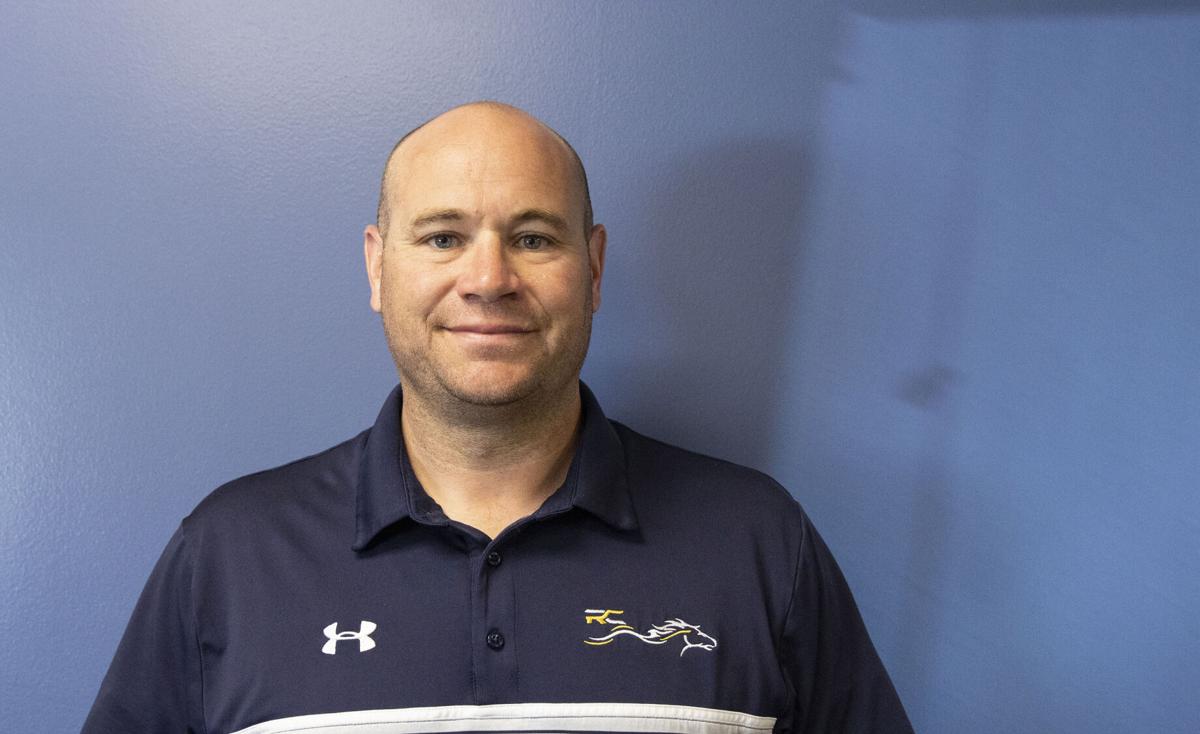 RAYMOND – It was clear Derrick Joel was the right fit for the Raymond Central Schools district during the superintendent hiring process four years ago, Dr. Harriet Gould said. 
Joel, now having his doctorate, only had experience as an assistant principal and principal previously. Despite this, Gould, president of the Raymond Central Schools Board of Education, said they saw someone who was a well-skilled worker and problem solver. Throughout his tenure, Joel has proved not only those qualities, but also exceptional leadership skills.  
"He has taken our district and moved us forward in many ways," Gould said. "The skill set that he has blossomed."
On May 21, the school board accepted Joel's letter of resignation upon completion of his contract on June 30 during a special meeting. Joel will begin as superintendent of the Fort Dodge Community Schools District in Fort Dodge, Iowa on July 1. 
"(It was) probably the most difficult professional decision I have had to make," Joel said. 
Joel said he applied for the superintendent position at Raymond Central in 2017 because he was nearing the end of his education and he had a goal of working as a superintendent in the same state as his father, Dr. Steve Joel. 
Joel's father has been superintendent of Lincoln Public Schools since 2010 and raised Joel mostly in Beatrice. It just so ended up that the father-son duo happened to have their district lines border one another. 
"My southern boundary line and his northern boundary line as a district touch," he said. "I never meant to get that close."
Joel said the opportunity with Raymond Central not only checked that goal off, but also checked off certain stipulations with Joel and his family. 
"My wife and I with our young family fell in love with the area through the interview process, really impressed with the district as a whole," Joel said. "We could see our family going through the Raymond Central Public School system." 
Despite this, Joel said while his personal roots are in Nebraska, his family's roots are in Iowa. Joel met his wife Kari, an Iowa native, in Iowa and all three of their children were born in Iowa. 
"My family's roots are in Iowa and so I knew at some point that we were going to go back to Iowa," Joel said. "I just did not expect it to be this soon."
In his time in the district, Joeland the school board worked to establish a new superintendent evaluation process which is now being used throughout the state of Nebraska by other school boards. Gould said Joel also helped to write several grants for the district including the Education Innovation and Research (EIR) grant that has resulted in millions of dollars coming into the district over multiple years. 
Gould recalled the preschool was just beginning when Joel joined the district and since then has expanded to a separate three year old program and four year old program. The district has also been able to expand faculty numbers "helpful for student success" like having a school nurse, a full-time special education director and a school psychologist, Gould said. 
Gould said Joel has been instrumental in collaborating on a new program called I Love You Guys which goes beyond just school safety, but also addresses student-related policy issues and implemented a drug testing program for any student involved in extracurricular activities. 
Another project Joel was key in developing was the Vision 2025 which is the first multi-year, strategic plan for the district. Joel and Gould went to each of the communities within the district where they held round-table conversations about the future of the district as well as the future of students who go through the district.  
Joel said Vision 2025 is one thing that will be hard to not see through. 
"When I think back to everything, you know, everything goes back to the strategic planning process," Joel said. 
Along with not seeing Vision 2025 to fruition, he's going to miss the relationships he and his family have built over the last four years as well as the community support he's gained. 
"The community has been extremely supportive of myself and the school district," Joel said. "The board of education has been excellent in helping shape the future and vision of the district." 
The community will have an opportunity to say goodbye to Joel and his family at a farewell reception on June 14 at James Arthur Vineyards at 6:30 p.m. 
Gould said she was "sick" to learn Joel was leaving because the district doesn't want to lose someone who has been so influential, but she also understands that the district is somewhat of a stepping stone for someone like Joel. 
To her, Joel has a bright future and "the sky is the limit." 
"This is a man that, in my estimation, is going places," Gould said. "We knew when we hired him that we'd be lucky to keep him for four or five years."