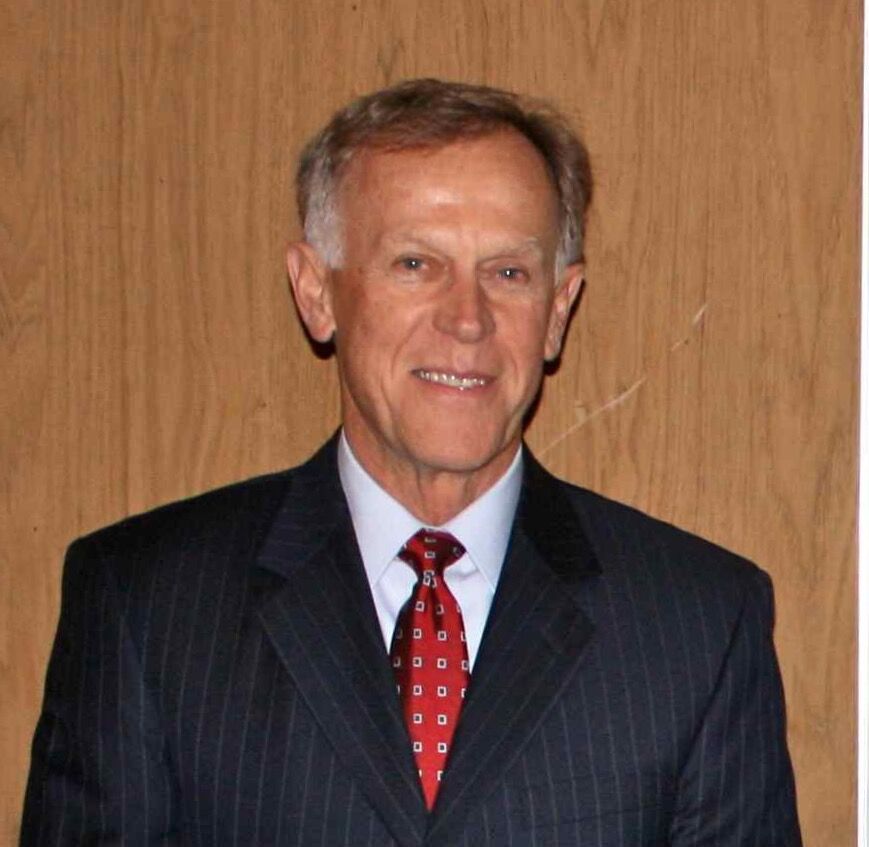 WAHOO – Being a Saunders County supervisor is more than just showing up to the county courthouse and voting on Tuesday mornings. It takes courage and research and a certain level of expertise, Ed Rastovski said. 
In Rastovski's nine years of experience in the District 6 seat, he's tried to do just that. 
"It's working with board members, and having the courage for a board to stand up and do the right thing for a community," Rastovski said. 
On Tuesday, Rastovski attended his last county board meeting. Former Wahoo Public Schools Board of Education member Tom Hrdlicka was elected to take his seat after the General Election in November and will be sworn in at the Jan. 12 meeting. 
The 74-year-old said he opted out of running for the seat again because he wanted more time to travel and spend with his family. He also felt that nine years on the county board was more than enough.
"Nine years is enough time to make a difference but not overstay your welcome," Rastovski said in an email. 
He said he's enjoyed his time as a supervisor and having the opportunity to work with other board members on projects like chicken barns, stabilizing the budget and lowering the tax levy.
When Rastovski was appointed to the county board in January of 2012 after former Supervisor Jim Fauver resigned at the end of 2011. At the time, the county was undergoing major financial issues and still recovering from a multi-million dollar budget deficit in 2010. 
He said he put his name in for nomination because of encouragement from other community members like Willard Hunzeker, Loren Lindahl and Greg Hohl because of his financial experience as superintendent of Wahoo Public Schools for 12 years.  
Rastovski has also held the superintendent position at Tri Center Community School District in Neola, Iowa for nine years, was an administrator at Winnebago Public School District for nine years and principal and athletic director at Johnson-Brock for nine years. He was the boys basketball coach at Winnebago and girls basketball coach at Johnson-Brock.
Along with these jobs, Rastovski has worked as an educational consultant at Ray & Associates Incorporated in Iowa. After he retired from Wahoo Public in 2010, he and his business partner Dr. Roy Baker formed their own administrative search firm called Baker & Rastovski School Services and has provided services to Kearney, Aurora and Beatrice as well as Raymond Central, Ashland-Greenwood and Wahoo Public.
Rastovski is a board member representing Wahoo Public and Raymond Central on the Educational Service Unit (ESU) 2 Board of Education and plans to continue this for a little bit longer after his departure from the county board. 
With this experience, he has helped to reshape the Saunders County financial situation as well as find a small error in billing that saved the county over $500,000. Rastovski had volunteered to conduct a cost per prisoner analysis and found something that didn't look right in the numbers related to the interlocal agreement with Dodge County Jail. 
"We were not getting paid enough," Rastovski said. "I went between the treasurer and the clerk and the jail's billing and what I discovered is that we had never charged them for the benefits of those nine employees that we were supposed to be reimbursed." 
This resulted in negotiations with Dodge County Jail. Rastovski and District 1 Supervisor Dave Lutton were able to negotiate the cost-per-prisoner from about $44 per day to $60 per day with a 2% increase each year plus an extra $2 per day to pay back the costs from previous years. 
Rastovski also led efforts to pave the road to Lake Wanahoo, ensured priority on the county's Senior Citizen Lunch Program and emphasized the importance of goals, which is something he learned in his years in the education field.  
Rastovsky said he was proud of the effort he, Lutton, the late District 5 Supervisor Larry Mach and the rest of the board put together when dealing with the controversial topic of chicken barns in Saunders County. He remembers standing in the middle of about 40,000 chickens at Benes Farms with Lutton and being surprised that there was minimal smell. 
Rastovski also reminisces on the impact Mach had on him and the board over the years before his untimely death in September. Not only did they sit next to each other, but Mach was a resource for Rastovski when it came to agriculture. They also traveled to Washington D.C. to visit the White House where Rastovski introduced ride-sharing to Mach. 
"We had a good relationship there and helped each other out, but just to see him gone in an instant, that's another lesson," Rastovski said. 
While he has a lengthy list of accomplishments, Rastovski humbly claims many of his personal achievements are solely on the softball field where he and a team from Omaha have put together three national championships for their age group. 
"It's a traveling team," Rastovski said. "It's just like 16-year-olds except we're now 70-year-olds."
Lutton and Rastovski worked together constantly because they were both on the finance team throughout their time on the board. Since Rastovski joined the county board, Lutton describes Rastovski's impact, knowledge and expertise as invaluable to the board.
"I've worked with a lot of board members and I would rank Ed right at the very top," Lutton said. "He has been just a great person to work with." 
Lutton was appointed in 2009 and has seen Rastovski through his entire incumbency. Lutton reflects on the time expressing his admiration for Rastovski's persistent ability to volunteer his time toward a variety of projects.  
With his term coming to an end, Rastovski said he looks forward to continuing as an ESU board member, traveling and seeing his seven grandkids. 
After nine years, Rastovski has worked to do what's right for the community in controversial situations through research, personal expertise and a piece of advice he has received in the past. 
"There can be 100 people in the audience, but there's a couple thousand people at home counting on you doing the right thing," Rastovski said. "That's the thing that impacted me is that when we have some critical issues, we've got to be prepared to do the research and do it in the right manner."