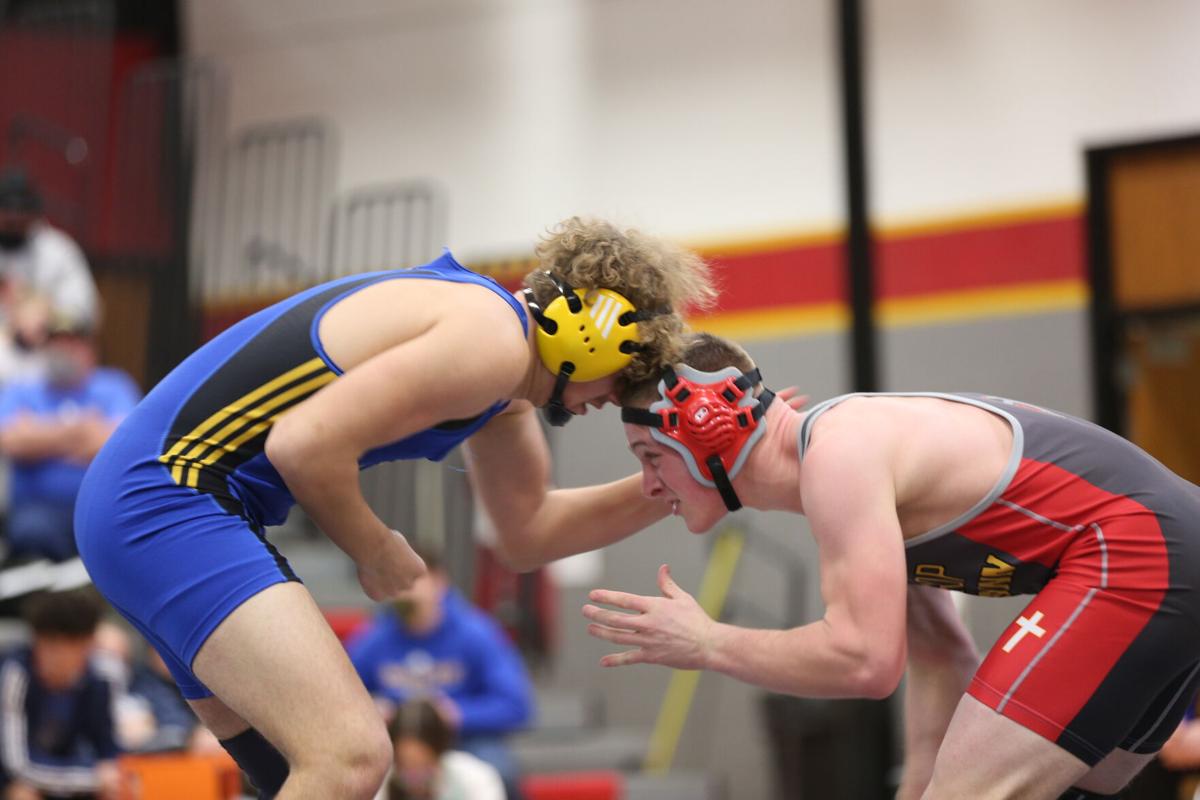 WILBER – The Bishop Neumann wrestling team finished fourth after competing at the Wilber-Clatonia Duals on Saturday.
The Cavaliers defeated Norfolk Catholic via a tiebreaker after being deadlocked at 36 each after eight contested matches. They also scored a 48-27 victory over Wakefield.
The Cavaliers were defeated in dual action against Logan View (12-49), Wilber-Clatonia (35-42) and Milford (10-61).
Sophomore Aaron Ohnoutka remained undefeated on the season with five more victories at the Saturday invitational. He wrestled twice and won by a 6-0 decision and a 12-1 major decision. Ohnoutka improved to 20-0 on the season.
Junior Sam Vrana also had a great day on Saturday finishing with four wins against just one loss in five contested matchups. Vrana's record stands at 17-4.
126-pound junior Josh Urlacher battled his way to a 3-2 finish at the meet and improved his record to 12-6 this season.
Sophomore Max Lautenschlager improved to 15-6 after posting three wins against two losses while wrestling at 132.
Senior Seth Fairbanks faced a tough slate of five wrestlers and battled his way to three wins. Wrestling at 138, Fairbanks took losses at the hands of Roberto Valdivia of Logan View and Tommy Lokken of Wilber-Clatonia. The 3-2 finish dropped his record to 17-3 on the year.