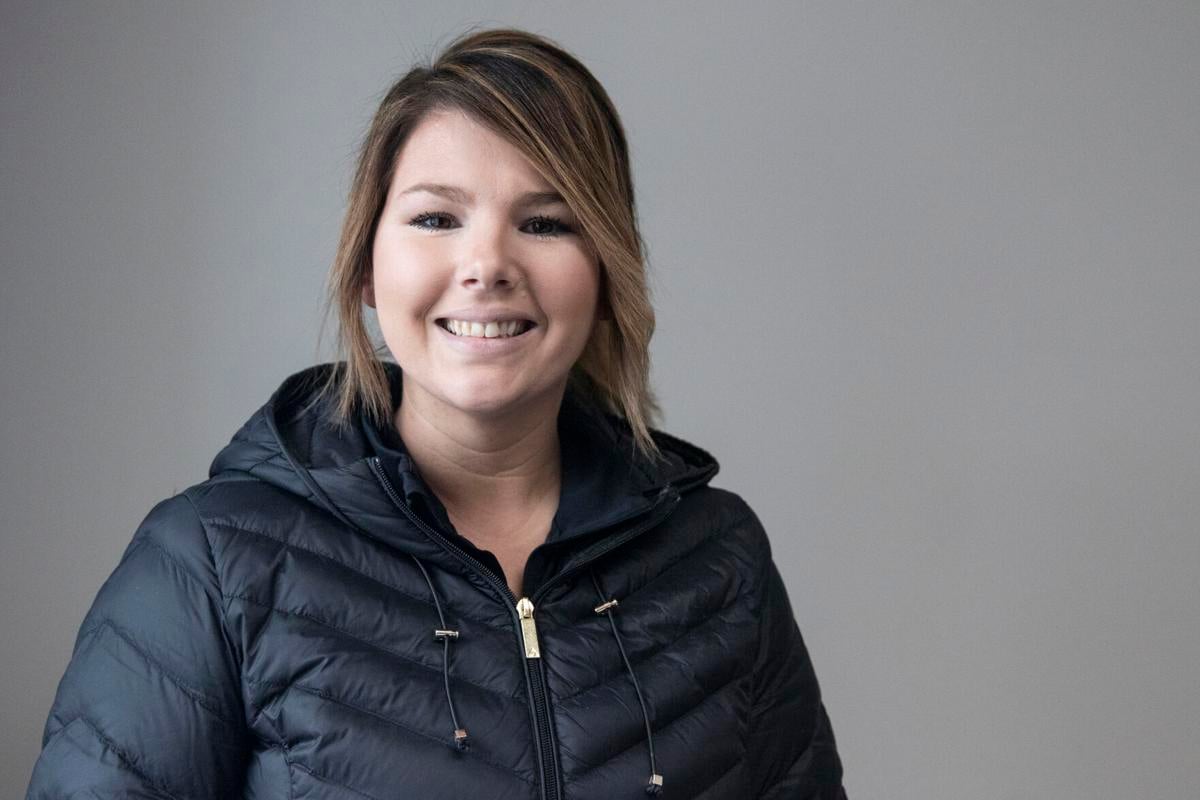 WAVERLY – Shayna Murrell's combined love for nature and athletics and her experience in parks and recreation makes her perfect for the City of Waverly parks and recreation director position. 
"I grew up in the country and just love outdoors and sports," Murrell said. "I just wanted to do something that I was passionate about. The job doesn't feel like a job, it's more of a hobby." 
After six years as a seasonal employee and four years as the parks and recreation coordinator for the City of Syracuse, she found a love for this field. 
In 2018, Murrell began working in Nebraska City at Arbor Day Lodge and then Kimmel Orchard, but eventually realized she wanted to return to parks and recreation. She also knew how rare it was to find a position in this line of work. 
"Rec jobs are super hard to find, especially in small communities," Murrell said. "They usually always have one person for the job." 
And that person normally holds the position for a long period of time. The previous parks and recreation director for Waverly, Noah Dea, had the position for 10 years before deciding to take a parks and recreation job in Gothenburg. 
When Murrell saw the job listing, she knew it was meant to be. 
Murrell had her first day as parks and rec director on Jan. 26. She said the job has been a lot of learning so far, but that the position is similar to her experience in Syracuse. Her favorite part so far has been learning about Wayne Park and Sharp Park as well as the new Aquatic Center. 
"I think it (the Aquatic Center) is great for this community because something so close to Lincoln needs to have a pretty great pool for people to want to come here instead of Lincoln," Murrell said. "That'll be a good, exciting thing and I'm excited to plan and help with that too."
One of Murrell's main goals is to get more of the community involved in the new Aquatic Center. Murrell plans to pitch some non-athletic recreational activities for children in the summer time like camps, crafts and other ways to broaden Waverly's horizon. 
"When kids aren't at a school, besides the pool, like what else do you do in the summer?" Murrell said. "Kids that aren't in baseball and softball, they're like, 'What do we do?'" 
She hopes the new activities will draw in more volunteers as well as more promote community growth. 
"Getting people to move here and keep growing the community is important because there's so many bigger areas that you can move to," Murrell said. "You can move to Lincoln or Omaha but kind of a spot in between would be nice." 
Murrell grew up in Syracuse and still lives in Syracuse today on an acreage surrounded by her family. Her father Todd Aksamit graduated from Waverly High School in 1977 and was an All-American quarterback, according to Murrell. 
Murrell currently does not have plans to move to Waverly, but she did say it could be a possibility in the future as long as she and her husband could find another acreage. 
Even if Murrell does not decide to move to Waverly, she's here for the long run. 
"I would like to make a career out of it," Murrell said. "For forever if they'd have me."