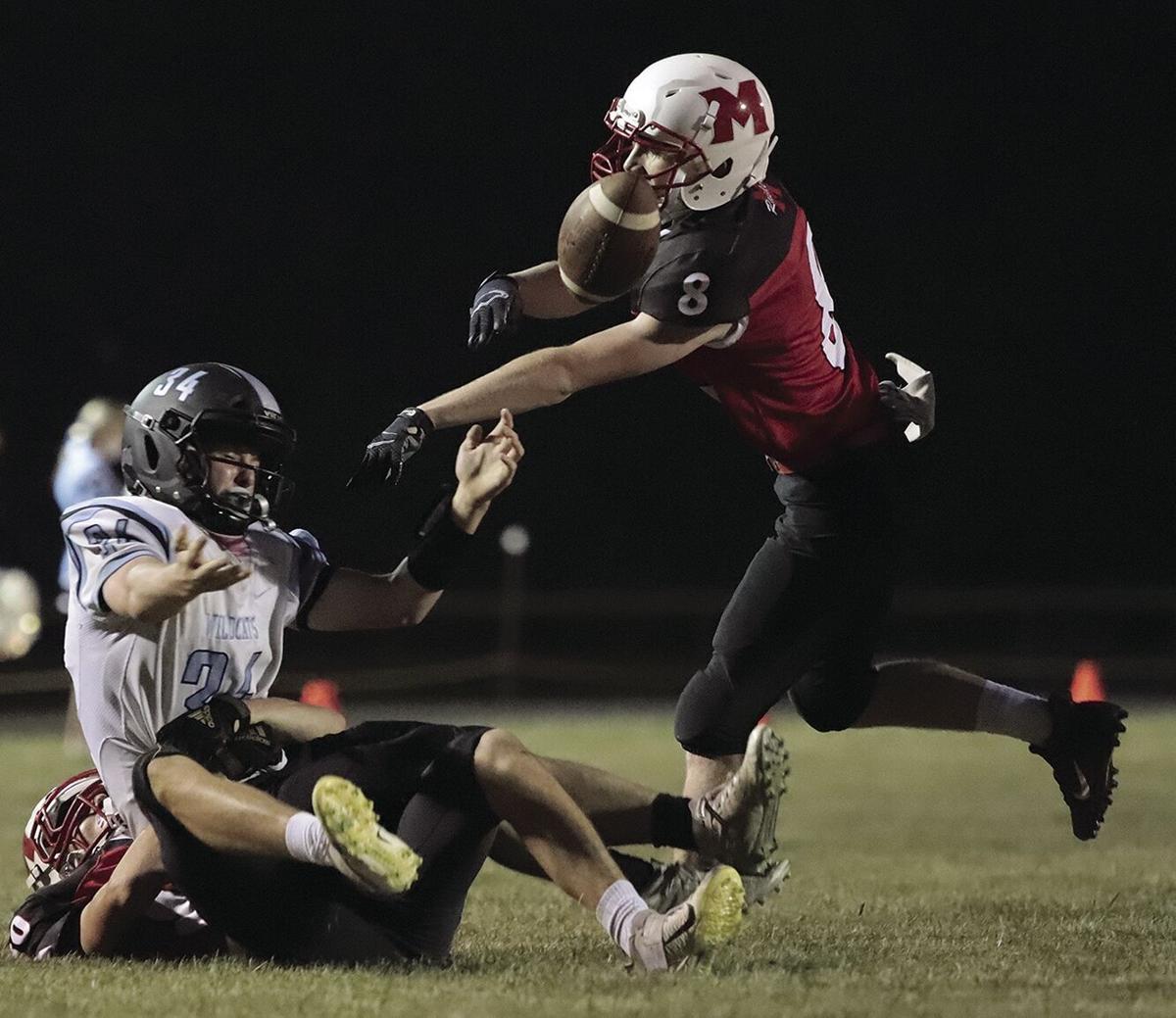 MEAD – The Mead Raiders won the annual battle of Saunders County eight-man football teams after they were able to race past the Cedar Bluffs Wildcats 54-20 at home.
The win improved the Raider record to 3-4 while the Wildcats fell to 0-7.
The Raiders scored 46 first half points and led 46-6 at the half.
The Raiders were able to take advantage of three Wildcat turnovers to build the 40-point halftime lead.
Sophomore Luke Carritt completed 4-of-7 through the air and threw three touchdown passes while compiling 149 yards. He also rushed for a 12-yard touchdown in the first quarter.
Junior Tyler Pickworth caught two touchdown passes and led the receiving corps with 91 yards.
Senior receiver Blaine Nicola also caught a 48-yard touchdown pass. Nicola also added a 17-yard touchdown run.
Senior Cade Mongan got the Raiders on the board first with a 5-yard TD run just two minutes into the game.
The Raiders even scored on defense when junior linebacker Caleb Lihs returned an interception 52 yards for a score in the third quarter. Lihs also recovered a fumble defensively, as did teammate Bayley LaCroix.
Junior AJ Carritt and seniors Nick Laughlin and Hunter Pickworth finished with 12, 10 and 10 tackles respectively.
The Wildcats actually outgained the Raiders 293-263, but were hurt by the three turnovers.
Junior quarterback Josh Cizek had a solid game for the visitors. He threw two touchdown passes and led the Wildcats on the ground with 111 yards on 19 carries.
Sophomore running back Isaac Baker added 104 yards on 14 carries.
Wildcat defender Zephan Kluthe also scored for the Wildcats after returning an interception for a TD in the fourth quarter.
Cizek threw TD passes to Baker and Hunter Griffis.
Senior linebacker Brody Ptomey led the Wildcats in tackles with seven.
Jeremy Honeywell added four tackles on defense.
Be the first to know
Get local news delivered to your inbox!