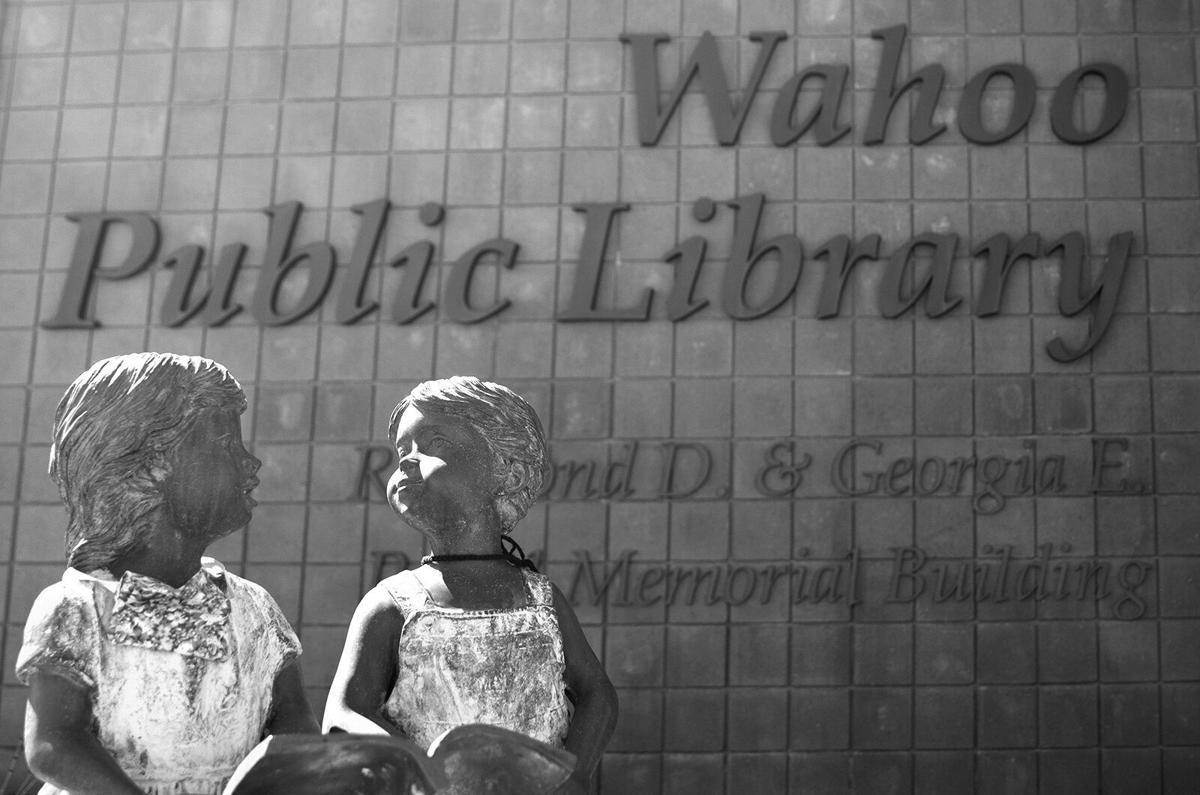 WAHOO – A little over a year ago, libraries throughout Saunders County had to shutter their doors to patrons because of the COVID-19 pandemic. 
In recent months, several libraries have reopened, some with limited hours, and almost all with little to no programming. With vaccinations being rolled out and summer approaching, libraries have been able to announce summer reading programs, schedule events and host story time. 
Starting with the county seat, the Wahoo Public Library, which was able to open its doors again at the beginning of June 2020, has announced the 2021 summer reading program dates. The program will be run from May 24 until July 30 and will run under the national theme of "Tails and Tales." 
Library Director Denise Lawver said she had big plans for the library in April 2020 but because of the pandemic events had to be cancelled. For the coming months, Lawver told the Wahoo Newspaper about a few upcoming events including the Paper Tiger shredding day which will occur on April 10 from 10 a.m. to 12 p.m. 
The library had its first story time on March 1 and is scheduled to host a huge book sale during Wahoo's 150-plus-1 celebration which is scheduled for June 24 to 27. 
Lawver said the library will also host Jeff Quinn the magician on May 28 at 1:30 p.m. at the Civic Center and suspects some programming for adults as well as a potential visit from Nebraska Game and Parks Game Warden Mike Luben. 
Lawver said that it is likely some of these events will be outside depending on how many patrons sign up. 
"We do want to try to be cautious," Lawver said. "We don›t want to go crazy and just say, 'Oh you know everything›s fine.' and do whatever we want. I think it›s definitely getting better and better than last year."
To the east of Wahoo sit the public libraries in Mead and Yutan. Mead Library Director Kylie Dorner said she is most looking forward to hearing some noise, which might be an odd thing to hear from a librarian.
"From children reading aloud to each other with buddy reading to building LEGO or wooden crafts to playing in the garden out back, to adults catching up at coffee hour on Tuesday morning," Dorner said. "Libraries are often quiet spaces, but they shouldn't always be."
The Mead Public Library was able to open its doors again in July 2020 after being closed since March. On Feb. 9, the library was able to host story time again and since then has had one program on March 17 for St. Patrick's Day. The library will continue to have craft kits for children to pick up. 
Mead is also hoping to do a summer reading program, but there was no set date for that as of March 18. Dorner said the laughter and joy libraries bring is a gift and a reminder of life.
"Libraries are here and a public service because they can help provide a space for that life to thrive," Dorner said.
The Yutan Public Library has been able to start back up many of its events including Coffee Time every Monday at 10 a.m., the Sit n Stitch group every Thursday at 6 p.m. and Toddler Time every Tuesday at 10 a.m. 
Library Director Laurie Van Ackeren said the library hadn't been able to host Toddler Time for almost a year until bringing back the activity on March 2. She said she has missed Toddler Time the most.
"I missed those kids," Van Ackeren said. "I missed my Toddler Time. Just a couple days ago I had 14 kids and that was awesome."
The library will also host a Discussion and Dessert Book Club the third Thursday of every month at 6:30 p.m. and is holding a cake decorating class on Saturday at 11 a.m. that will teach students to make a cake in the shape of a bunny just in time for Easter. 
Yutan will have a summer reading program, but the dates have not been finalized, Van Ackeren added. 
In the southwest corner of the county, Valparaiso Public Library remains closed due to ongoing criminal investigation. 
Eleven miles directly east of Valparaiso, the Ceresco Community Library is holding has an ongoing book sale, where gently used books are offered for a free will donation. Normally, the library
hosts a book sale in May, Library Director Carmel Most said. Because of the amount of extra books the library has, Most said they started early.
The library will also resume hosting story time, but it will depend on weather. As for the summer reading program, Most said the library will be having one, but the dates have not been finalized yet. She also hopes to have the year end picnic as well. 
Most said she's excited for programming to start again because it's so popular with the children in Ceresco. 
"It›s been hard," Most said. "We›ve been missing the kid programs that we offer so I'm excited to get that going again."
In the southeast corner of Saunders County sits the Ashland Public Library. The library was closed to the public at the end of March because of the pandemic and didn't open back up until Sept. 14.
While the library has been open to public for nearly six months, operating hours have been limited, said Acting Library Director Tanya McVay.
The library was open to the public, opening later in the morning and closing earlier throughout the weekdays. But the hours will go back to normal starting April 1, McVay said.
The decision to go back to regular hours was made to help patrons who use the library in the mornings. Because it is a small number, there will be no issues with social distancing.