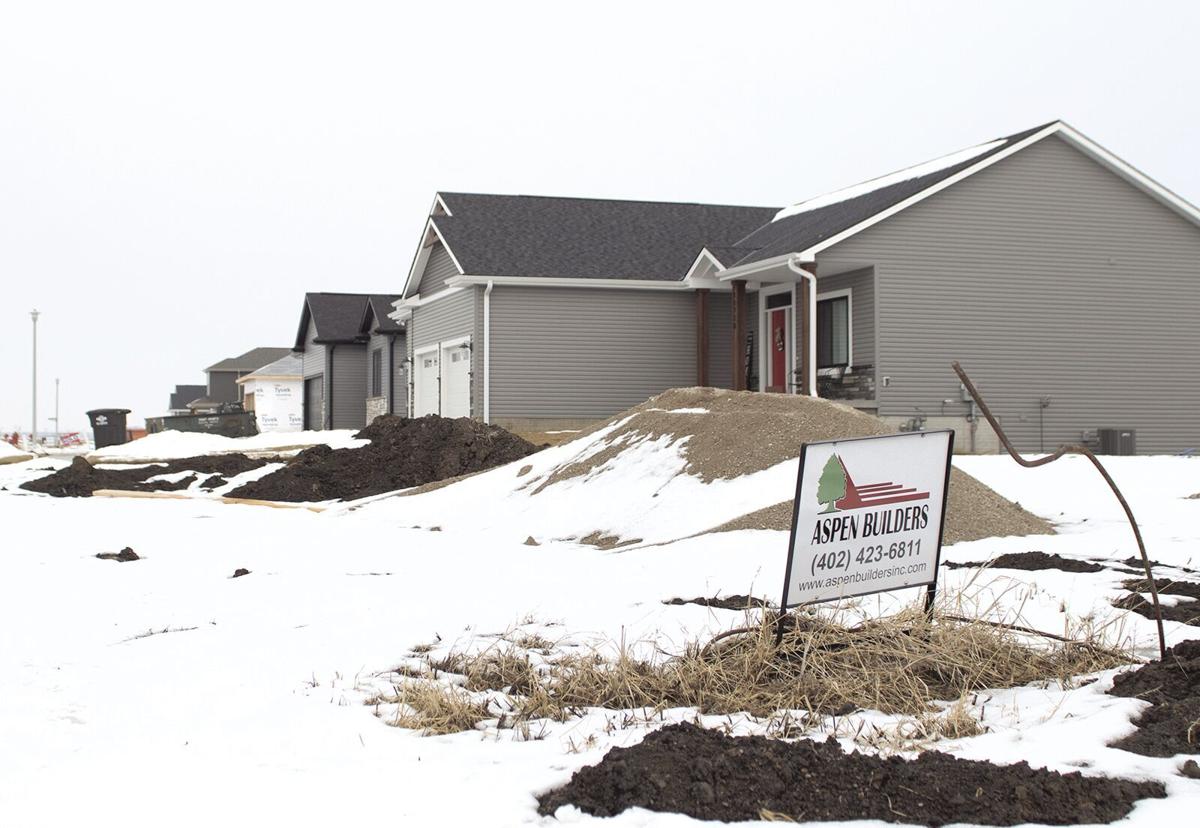 WAVERLY – The Waverly City Council recommended approval of Anderson North Park's eighth addition final plat during its meeting on May 25.
This addition would add 19 more homes to the subdivision in northern Waverly. This would include 14 homes along North 144th Street and five homes along Valentine Street. 
Olsson's Brandon Biba and Lizzy Potter both attended the meeting and were available to answer questions about the final plat during the public hearing. 
City Administrator Stephanie Fisher said that JEO, City Building Inspector and Zoning Administrator Mike Palm and Public Works Director and Street Superintendent Tracy Whyman have reviewed the plat as well. 
She also mentioned that they did add a crossing on Valentine Street by Palm's request. 
"There should not be any issues moving forward," Fisher said. 
After closing the public hearing, the council considered and recommended approval of the plat unanimously along with the subdivision agreement and an agreement with Olsson for construction observation not to exceed $21,108.50. 
Fisher said that the city will be upsizing the water main that runs on the north side of Valentine Street. The additional cost of this project would be $17,572 for the city after owner and developer Bob Benes of Aspen Builders in Lincoln pays for the initial installation, Fisher said.  
The council also approved the first reading on an ordinance to adopt amendments which would update municipal, building, residential, plumbing, mechanical, gas piping and property maintenance codes. 
Palm addressed the council, reporting that these updates to city codes are for insurance purposes. The council considered waiving the first three readings in case there was a deadline, but ultimately decided there were no grounds for to do so. 
During committee reports, Fisher said The WAVE received their liquor license for small events and the Cornhusker State Games cornhole and electronic darts tournament scheduled to happen in July. 
Fisher also said the parade will be held on the Fourth of July at 1 p.m. and those interested in joining can either call the city offices ahead of time or pull in to the Waverly Intermediate School parking lot the day of and join. 
The council will next meet on June 8. The council will return to the city offices for its meetings rather than the VFW Hall, where meetings have been held during the pandemic for social distancing reasons.