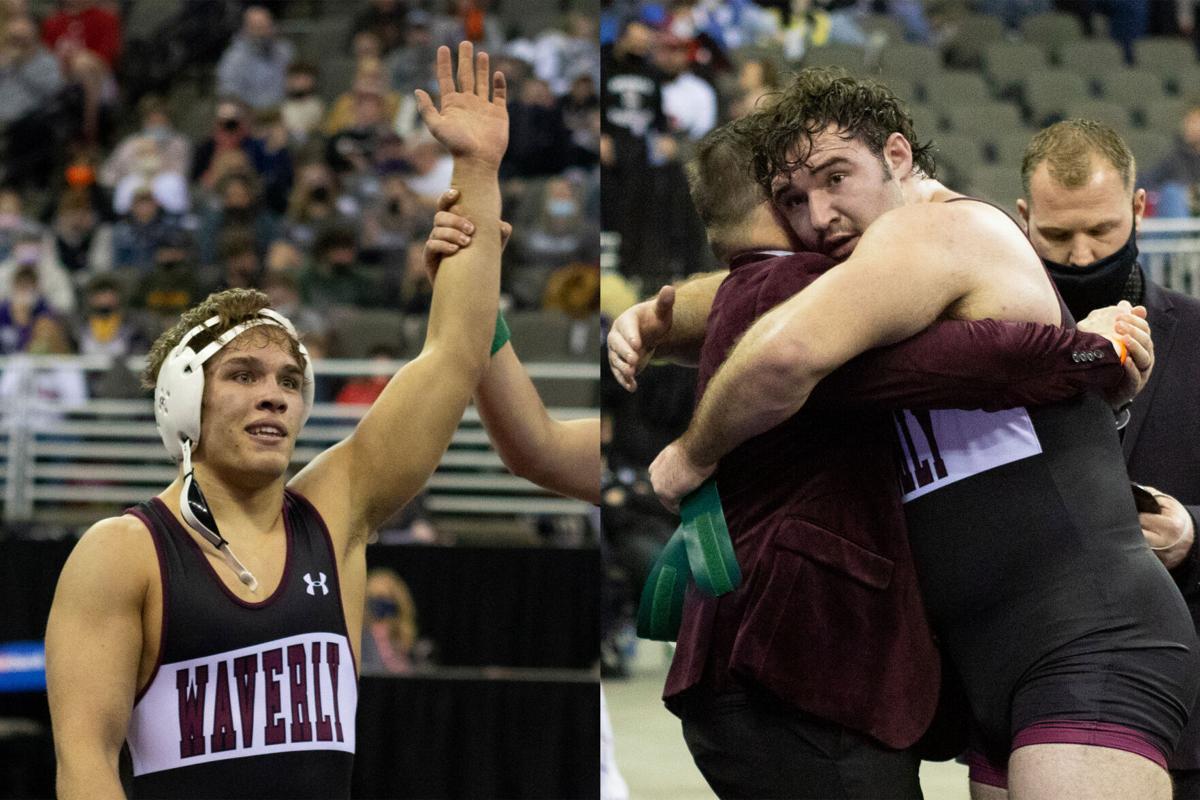 OMAHA – Waverly senior Evan Canoyer and junior Trevor Brown combined to finish with a perfect 8-0 record while ending their seasons with gold medals around their necks.
Canoyer improved to 42-1 on the season while winning all four of his 170-pound matches at the State Wrestling Championships in Omaha.
Canoyer advanced to the semifinal round with a pair of first period pins over Sawyer Haag of Chadron and Nolan Hill of Seward in his first two matches.
The two victories vaulted Canoyer into the semifinals where he needed to come from behind to secure a 3-2 decision over Gering's Jacob Awiszus.
The win put the Waverly senior into Saturday night's championship round where he squared off against Torrance Keehn of Beatrice.
Canoyer controlled the match from the start and cruised to the 9-3 decision.
Canoyer, a Cornell University recruit, finished his final three seasons with a 123-4 record, a runner-up and two state championship performances.
"I feel pretty good about (the tournament)," Canoyer said. "I wish I would have shown out a little better and scored a few more points. I like to not just win, but win commandingly and leave no doubt. I think overall I did that, but I'm always trying to look to get better."
Brown stood atop the medal stand for the first time of his career after claiming top honors at 285.
Brown won his first three matches by pinfall and then scored a 4-1 decision over David Hernandez of Ralston in Saturday's 285-pound final.
The win was especially sweet for Brown who, after finishing third at the state meet as a freshman, missed his entire sophomore year with pectoral and knee injuries.
The win over Hernandez pushed Brown's record to 33-1.
"To not be able to wrestle, and just standing there really sucked, so I'm really happy that I was able to come out this year and get everything done," Brown said. 
Four other Vikings also won matches in Omaha.
Junior Wyatt Fanning (195) finished just one win short of wrestling for a medal after falling to Chase Cotton of York in the third round of consolations. Fanning finished his season with a record of 32-9.
Freshman Garrison Brehm (106), freshman Drew Moser (120) and freshman Garrett Rine (126) all earned victories while wrestling in Omaha for the first time.