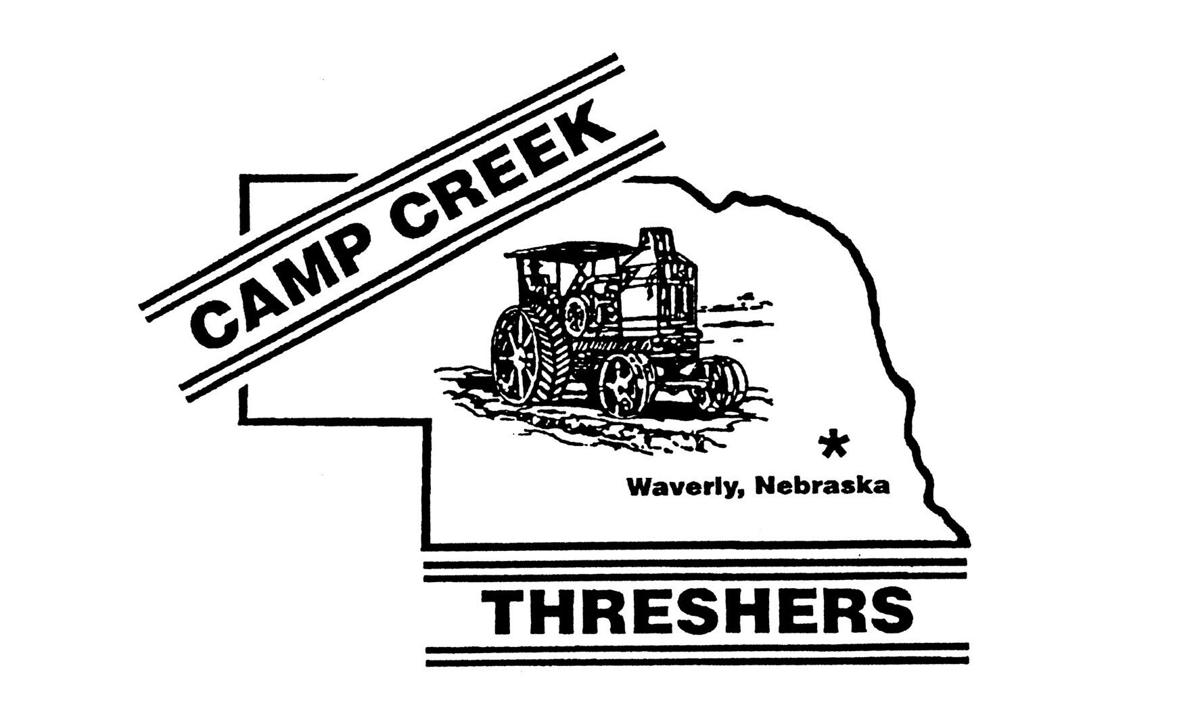 WAVERLY – On July 17 and 18, Camp Creek will finally get to hold the 44th Annual Camp Creek Machinery and Threshing show, one year after it was originally intended to occur. 
In June 2020, Camp Creek announced the show's cancellation because of the COVID-19 pandemic. One year later, the show is to return at full force this weekend. 
Kicking off at 6 a.m. on July 17 and 18, Camp Creek will host a pancake breakfast at the Snyder Pavilion until 9 a.m. Shortly after the beginning of breakfast each day, there will be a flag raising ceremony at 7:30 a.m. to the south of the pavilion. 
On Saturday morning during the flag raising, those Camp Creek members who helped to put together a new water tower in time for the 2020 show will be honored for their work to improve the campgrounds. 
"It was a lot of fun. At times we kind of scratched our heads and wondered how in the world we're going to do this, but it seemed like somebody had somebody in the group or we'd asked to borrow a piece of equipment to do something, whether it was drilling the holes for the poles or lifting the water tower up on top of the pedestal," Camp Creek Member Kurt "Cowboy" Schroeder said. "We had to call in a few favors but it was all good." 
Near where the water tower stands on the northern end of the campgrounds, several activities will begin at the saw mill, including threshing at 9:30 a.m., 10:45 a.m., 12:15 p.m. and 3 p.m. There will also be saw demonstrations at the sawmill at 9 a.m., 10:45 a.m., 12:15 p.m. and 3 p.m.
Bailing and graining will also be held near the sawmill starting at 9:45 a.m., 11:15 a.m., 12:45 p.m. and 3:30 p.m., along with shelling corn at 10 a.m., 11:30 a.m., 1 p.m. and 3:45 p.m. 
At 9:30 a.m., there will be butter churning on the northeast corner of Windmill Road and Tractor Alley. The butter churning demonstration will also occur at 11:30 a.m. and 1:30 p.m. 
Also at 9:30 a.m. on Saturday, Sue and the Blue River Czechs will perform until 11:30 a.m. Following their performance will be the Get Together Band starting at noon until 1:45 p.m. on both Saturday and Sunday. 
At 11 a.m., a new event will be offered which Camp Creek Board of Directors Secretary Pam Fleming described as an experiment. On the east side of the campgrounds south of the saw mill will be an antique stock tractor fun pull on both Saturday and Sunday. 
"They're kind of feeling their way through it at this point," Fleming said. 
On Sunday at 11 a.m., there will also be a kiddie tractor pull at the steam building on the corner of Windmill Road and Sawmill Street. 
The Parade of Power will start at 2 p.m. both days near the Memorial Gazebo on Parade Road and feature Joyce Schlick as the grand marshal and Jill Burmester and Twyla Schaub as the honored couple. 
Schlick was selected as the grand marshal for dedicating 20 years to planning the spring swap meet and flea market at the annual show. Schlick took over after her predecessor decided to call it quits.
With Schlick's experience planning a flea market in Clay Center, the 83-year-old was able to expand Camp Creek's vendor list. Fleming said Schlick utilized her connections from Clay Center which has helped build the swap meet and flea market. 
"It's definitely grown," Fleming said. "She has definitely grown it, there's no question about it." 
While it is an honor, Schlick said she was hoping they'd find someone else. 
"I just like to operate in the shadows," she said. "But it is nice."
Parking for vendors looking to participate in this year's flea market will open Thursday, July 15 at 1 p.m. until 9 p.m. and again Friday, July 16 at 8 a.m. until 9 p.m. 
The flea market will then be open to the public 8 a.m. to 5 p.m. on Saturday, July 17, and 8 a.m. to 4 p.m. on Sunday, July 18.
"It's just like a city arises in the middle of a grass prairie, (and) all of a sudden the city disappears on Sunday night," Schlick said. 
Burmester and Schaub have been named the honored couple to be recognized for the time and energy they have dedicated to the upkeep of Camp Creek and its traditions over the last 10 years or so. 
The couple said they were surprised, but appreciative of the honor.
"It's an honor we're very grateful for," Schaub said. 
Fleming said she pushed for Schaub and Burmester to be the honored couple because of their dedication and ability to be "go-getter painters." 
"They see things that need painting. They see things that need to be fixed and if they can physically do it, they do it," Fleming said. "They grab friends that may or may not be members of the club, drag them out and help them paint. They are go-getter painters, they really are."
Also in the Parade of Power will be the featured show tractor, a John Deere 1937 Model A tractor belonging to Schroeder and his wife Connie. 
"It is just an honor," Schroeder, of Hickman, said. "I don't know, it's just why you do it. Kind of gives it back to the way my parents and grandparents farmed." 
Civil War reenactors will be marching in the parade as well, and giving talks throughout the event near the arts and crafts building at the northeast corner of Windmill Road and Tractor Alley. 
Fleming said the spouses of the Civil War reenactors will also be giving a demonstration on traditional clothing for females during that era at 10:30 a.m. both days at the church on the southern side of the campgrounds. Fleming said this would be a new event for the annual show. 
Along with the traditional clothing demonstrations, the church will also host ceremonies on Saturday at 5:30 p.m. and Sunday at 8:30 a.m. 
Tickets for the 44th show are $10 per day or $15 for a weekend pass. For children 12 and under entrance is free with a paid adult. Fleming said attendees can look forward to a lot of excitement at the campgrounds.
"We have a variety so you know people can get out, walk around and enjoy themselves," Fleming said.