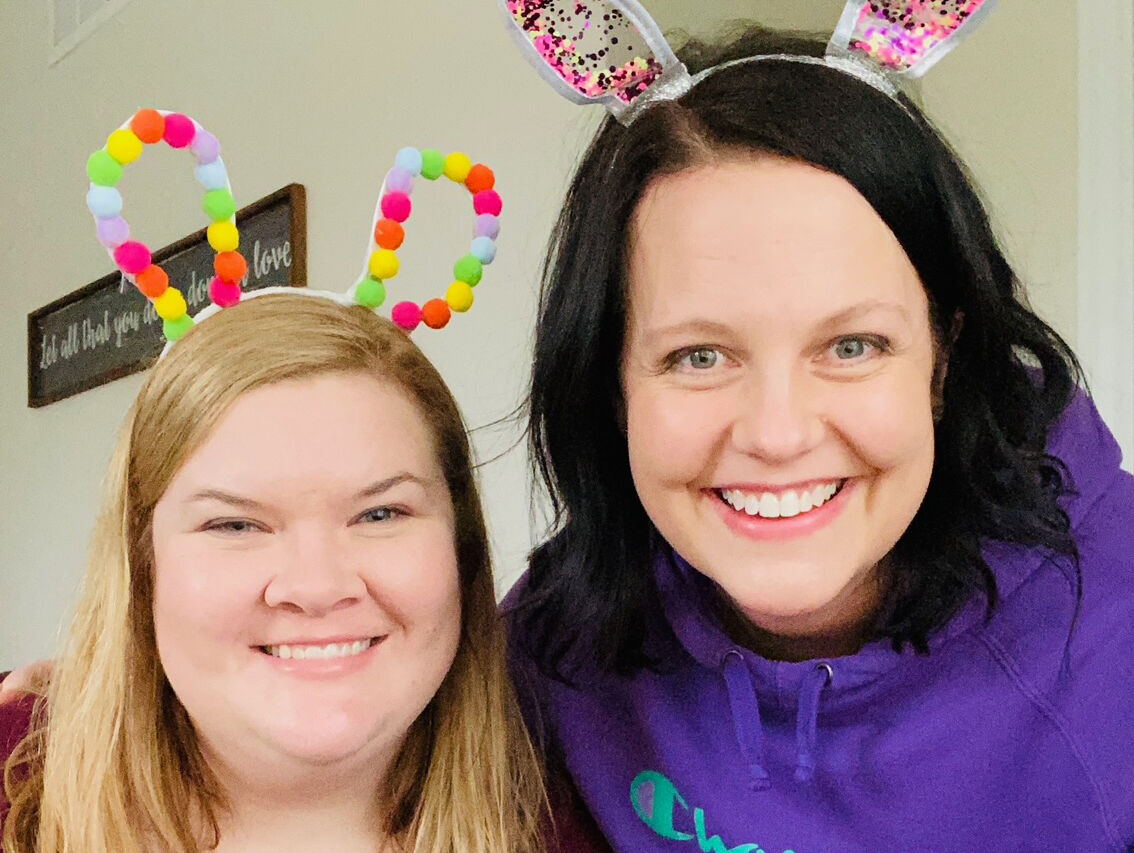 RAYMOND – Amanda Hellerich and Kendra Virgil are used to getting weird looks during their annual shopping trip. 
They spend hours upon hours purchasing items like sidewalk chalk, kites, sports equipment and candy. 
"People are probably like, 'Boy are their kids spoiled,'" Virgil said. 
But the purchases are not for their kids – but for the children of Raymond. 
The shopping trip is Hellerich and Virgil's favorite part of organizing Raymond's annual Easter egg hunt simply because it's an excuse to spend time with each other amidst the chaos of having families of their own. 
Now, after six years of hosting the event, excluding the pandemic-cancelled 2020 Easter egg hunt, the best friends will be passing on the event to someone new. The hunt scheduled for March 27 at 11 a.m. at the park in Raymond will be their last.
Their decision to pass on the tradition of the hunt came from a general feeling of it being the right time. With Virgil no longer living in town and Hellerich moving to Valparaiso, it was a natural end, Hellerich said. 
"We're not quitting because we had a bad experience," Hellerich said. "We've had so much fun."
The hunt was passed down to Hellerich and Virgil in 2016 by Virgil's husband's aunt, Jackie Lorchick, who had organized the event for a number of years previously. Virgil said Lorchick had reached out to her and Hellerich asking if they'd be interested and their response was "if she'll do it, I'll do it." 
When they started the hunt, the Hellerich and Virgil said they pretty much did what Lorchick did but after a few years they adapted it to be their own. The hunter are split into four different age groups, 0-12 years old, that sign in at the beginning of the event. 
Each age group would have first, second and third place prizes decided by a random drawing after the hunt. Previously, Lorchick would purchase big items for each prize and the children would find the prize eggs. Along with the switch to a drawing, Hellerich and Virgil changed the first, second and third prizes to gift cards for different family activities.  
They also draw every participant's name to select the different toys that Virgil and Hellerich have purchased using money they have received as donations. Hellerich and Virgil write letters to local businesses and groups. They said they received quite a few donations from individuals in town, which all go toward the event. 
At the hunt, Hellerich said they have a donations jar from which they also get a lot of contributions.
"We are so fortunate with all the donations that we get from everybody every year," Hellerich said. 
Usually the hunt draws in between 90 and 120 kids, Hellerich said but this year they are not sure what to expect. 
So far, the pair said they have received some individuals interested in taking over the hunt and the Raymond's Women's Club has indicated they are interested in participating, but they have not confirmed anything. Hellerich said that they have appreciated the donations made over the years as well as Vicki Ayres' time donation acting as the Easter Bunny each year. 
In the end, the important part is that someone will take over the tradition of the Easter egg hunt and will make it their own similar to Virgil and Hellerich. 
"When Jackie passed it on to us we eventually made it our own," Hellerich said. "They may not choose to make it as kind of big as we do or they may choose to go even bigger which is awesome. I think just taking it and make it their own would be really cool to see."